Westchester DA and Moms Demand Action, Tell Community to Be SMART
Westchester District Attorney Mimi Rocah and the community group known as Moms Demand Action held an informative and eye-opening virtual event discussing gun safety and how to properly store firearms to prevent tragedy.
This gun safety training panel, which was held on Jan. 26, was in the wake of a tragic shooting in New Rochelle that left one 17-year-old dead and a 16-year-old in custody.
DA Mimi Rocah has become angered in regard to the topic of school shootings. She says she is "frankly fed up" with gun violence, she explained that it has become an "epidemic, it's a public health issue in our country, in our state, and right here in our Westchester community one death by gun is too many."
This passion to prevent gun violence led to Rocah teaming up with Moms Demand Action. A group which in its official website describes as a "grassroots movement of Americans fighting for public safety measures that can protect people from gun violence."
During the virtual event, Rocah was accompanied by two volunteers of Moms Demand Action members: Jessica Buck and Megan Mcguire.
While discussing the important responsibilities that entail owning a firearm, Rocah and the volunteers brought up the fact that failing to properly secure a weapon can have a violent outcome.
"Most guns that are used in school shootings or suicides come from the home of a parent or a close relative that wasn't safely stored. That's just a fact."
She also provided a statistic: every year in the United States, nearly 350 children unintentionally shoot themselves or someone else. That's almost one unintentional death a day.
These statistics are why the Westchester DA office and Moms Demand Action have found it vital to openly discuss proper gun storage and created a useful acronym, Be Smart.
Rocah has said that the newly created acronym provides the right "resources to families in every school district across Westchester county that explains the necessity of keeping guns securely stored and away from ammunition."
'Smart' means to:
Secure all guns in your home and vehicles.
Model all responsible behavior around guns.
Ask about the presence of unsecured guns in other homes.
Recognize the role of guns in suicide.
Tell your peers to be smart.
Mcguire and Buck presented a detailed and informative explanation for this Be Smart initiative that breaks down the meaning and purpose of the program. Mcguire, a Moms Demand Action volunteer for Rockland county, also explained that their group has no political agenda and isn't an 'anti-firearms' organization.
It is merely an organization that seeks to spread awareness on the topic of gun violence and inform gun owners how to properly secure their weapons. Mcguire has a personal connection to the topic.
Since her father was a hunter, Mcguire grew up inside a household where guns were securely put away for safety. This emphasis on safety is where she found her passion for gun safety advocacy.
"Research shows that secure firearm storage is associated with a decreased risk of child firearm suicide. That's more than enough reason to advocate for gun safety; firearms are the second leading cause of death for children. It's something we all need to be aware of," said Mcguire.
Buck, another member of Moms Demand Action from Westchester county and the White Plains PTA council president, explained how adults, parents, and caretakers all have a responsibility to do everything in their power to prevent children from obtaining a firearm.
She encourages parents to talk to their children about firearm safety and attempt to normalize casual conversations about firearms and firearm safety. She also explained this makes sure that everyone is aware of the dangers that an unsecured weapon has to society and how to correctly prevent those dangers.
"Sadly as a result of the pandemic between March and December of 2020, there was a more than a 30 percent increase in unintentional shooting deaths," said Jessica Buck, a volunteer with the New York chapter of Moms Demand Action.
Groups like Moms Demand Action emphasized that with the increase of gun violence and gun-related deaths, people need to learn about gun safety more than ever.
Buck summed up the topics of the event by explaining that "by committing to be smart, we can all take an important step towards protecting our kids and our schools."
Leave a Comment
About the Contributor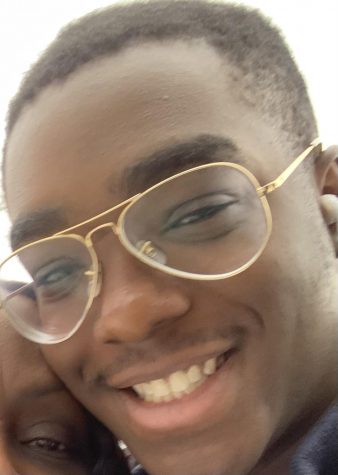 Maleek Munroe, Senior Editor
Maleek Munroe is a senior at Mercy College, majoring in communications. He graduated Nyack High School, where he found his love and passion for both...