Mercy College Presents Homebuying 101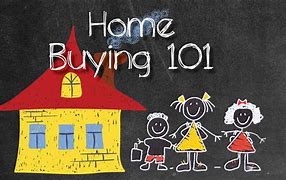 One of the more pressing issues on a graduating students' mind is buying a home. From down payments to PMIs, the information can be overwhelming.
Leah Noonan, associate director of alumni relations at Mercy College, held a Zoom call with three knowledgeable people on the matter to educate upcoming graduates and alumni on the intricacies of making a real estate purchase.
Lenore Walding began the presentation mentioning that her My Money Workshop is a non-profit organization that tries to educate people about their finances.
"We're not here to tell you what to do. We're here to educate you," she said.
Walding understood the value of saving and investing early on, which led her to her passion for financial education. She shared two vital keys to having financial freedom being the understanding and implementation of finances.
Her partner, Lonnie Rodriguez, is a part of the My Money Workshop as well and a client relationship manager. With 19 years of experience in the financial services industry, he wants to provide support and education to employees of companies in different industries.
Lenore and Lonnie came up with a couple of steps on how to get started with home buying.
The first step is "Take the time to be prepared." Being prepared isn't as simple as it sounds. There are many aspects like saving, having smart goals, knowing what you can and can't afford, and knowing the real estate agency that plays a part in it all.
"Doing your research is very important. You're making a purchase and it's a lifetime investment at times. Maybe it's your first-time purchase and maybe you plan to do something in the future, but the bottom line is to do as much research as you can. Ask the right questions," says Rodriguez.
Along with taking your time to be prepared, one also needs to know ways that'll help one save money.
Lenore mentions, "Know the different types of mortgage and know what you're eligible for research state and local programs because that'll help you with mortgages, with down payment assistance and with closing costs."
Knowing what one can and cannot buy helps one find the backdoor. An example is if one is struggling with putting down a down payment, Rodriguez mentions taking a look at conventional mortgages. Doing so can get one to find government-sponsored entities. Which can lead to a lower or no down payment.
The second step is to hire the right team. With hiring the right team comes adding three important jobs: a realtor, an attorney, and a mortgage lender.
"Choose a real estate agent that connects well and understands your needs. Your agent will not only help you find the home of your dreams, but a good agent will act as your go-between with the other members of your team and the seller's point," says Walding.
The key to finding the best attorney and mortgage leader is finding someone you trust. Both jobs handle a lot of responsibility. An attorney who specializes in real estate is the way to go. It helps to have someone who is used to the terms and conditions that'll come up in your contract of sale. A mortgage lender who does a great job at their job is someone who will help you save your time and money.
Mercy College alumni Veronica Ferrero is a part of Emigrant Mortgage and spoke on the importance to do your research and understanding what's involved with a mortgage. Noonan read off a question from the Zoom discussion asking, "How would alums qualify for a mortgage while also having to worry about their student loans?"
Ferrero stated "student loans are something that is going to follow you for many years until you pay them off. It's important that when you're talking to a lender that you have some understanding of what those payments should be…"
A loan estimate is something that Ferrero emphasizes greatly. It is a form that you receive after you apply for your mortgage. It tells you key details about the loan you just requested including the total amount you'll pay, the built-up interests, and all of the extra fees. She adds, "The loan estimate is very accurate as much as we can get to that number so before you lay out any money you now have a loan estimate of what your closing costs are going to be."
Noonan concluded by saying "Take advantage of resources. You know asking questions and making sure that you understand the process. It's going to take time, it isn't something you'll learn overnight and the more you ask questions the more you learn."
Leave a Comment
About the Contributor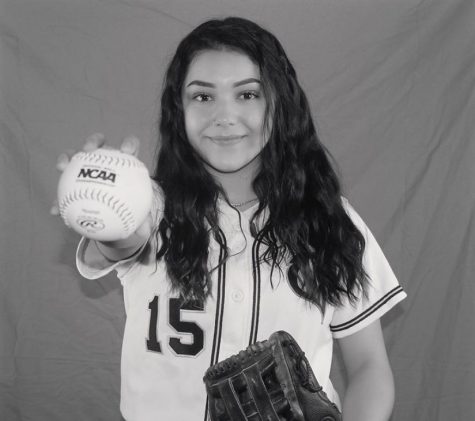 Ariana Ricci, Impact Staff
Ariana Ricci is currently a Senior at Mercy College. She is a collegiate athlete that is a part of the Student Athlete Advisory Committee and the Maverick...