Students Given Opportunity to Voice Thoughts About Food Service
For the past three months, Mercy College's Director of Operations, Oral Fitzsimons, has led several online discussions to ensure students are allowed to voice their thoughts and opinions concerning the cafeteria food.
The "Let's Talk About Food " virtual feedback sessions, which were all hosted at the Bronx, Dobbs Ferry, and Manhattan campuses, have become a key tool for Fitsimons's team to make improvements in the menu and food and for students to offer constructive and vital criticisms.
When looking back and discussing the origins of the "Let's Talk About Food" events, Fitzsimons stated that her idea was simply to "give students these platforms to interact and have their voice heard."
Hearing feedback from the Mercy community and having an opening communication with students was something she found extremely important and beneficial.
With these types of online sessions, AVI Foodsystems, which is Mercy's food vendor, and Fitzsimons are both able to implement any important changes that will, for instance, help with an individual's diet and satisfy everyone else's needs and wants.
There's a diversity in the opinions among Mercy students on the quality of the food given to them. Some like Mercy College sophomore Cheyenne Garcia, don't see themselves as having a strong opinion about the cafeteria food either way. "I would say it's pretty good, nothing special about it."
Even though she thinks of the food more positively than others, she does know that some have large criticisms regarding the food. "I've heard some mixed reviews, to be honest. My friends would say that the meat is either dry or it's too salty."
When asked if she would like there to be any changes to the food, Garcia stated, "Since we have a lot of options to choose from, I wouldn't change anything really about it. Maybe just a tad more seasoning in the food."
Other students like Mercy sophomore Yasmine Youssouf, have strong opinions and criticisms. She claims that the menu is "repetitive."
"As someone who goes to school every day and eats school lunch daily, the food is quite repetitive. I'm tired of going to the cafe every day and always eating burgers and fries because that's the only option they have daily on the grill. They should have more variety of food and better choices."
She also stated that some of the food items are overpriced and brought up the fact that "other colleges have choices. They have food courts and I feel like we pay so much and we don't get what we deserve."
Comments and criticisms like these are important to hear. And Fitzsimons understands this.
"We've heard both positive and negative feedback and that's important…we all need some constructive criticism to show us how to improve."
Comments like these are how Mercy College found AVI Foodsystems and chose them as their food vendor. Around fall 2020 and early 2021, Mercy College invited students to participate in the choosing of the food vendor and had them try out their food. A survey was done at the end of the event and AVI "came out on top." It replaced Lessing's, which served Mercy as the food vendor for years.
Fitzsimons sees events like this one and the several other "Let's Talk About Food " as important and incredibly useful because of how collaborative they are turning out to be. She says that the events are open to all and wants even more students to get involved and participate in their future feedback sessions and spread the word out to their peers.
"We are working with a social media team to really get the word out. If you go on Campus Groups under student affairs there is a calendar filled with all of these events they plan on having."
She also sees the school implementing changes that students have asked for so far in the weeks to come.
The next Let's Talk About Food virtual feedback sessions will be held on May 4, 5, and 6. If you want to make your voice heard during the sessions or have any other questions, comments, or concerns Olga Fitsimons has said that her "door is always open." She can be emailed at [email protected].
Leave a Comment
About the Contributor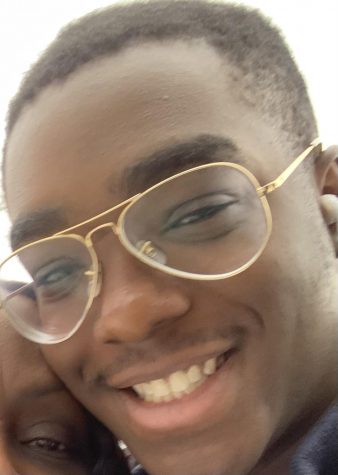 Maleek Munroe, Managing Editor
Maleek Munroe is a senior at Mercy College, majoring in communications. He graduated Nyack High School, where he found his love and passion for both...