The Mercy Scholars Program Celebrates the Class of 2022
Mercy Scholars held a celebration for cohort 3 on their achievement of approaching graduation this May on April 6. Attendees heard from numerous speakers ranging from current senior Steven Orantes (class of '22) and multiple Mercy Scholars donors and Board of Trustees members who helped make this scholarship possible. The scholars in attendance were also able to speak to their donors via Zoom at the start of the event.
The celebration kicked off with an introduction to the event by PACT mentor Rob Cornetta, who gave a brief synopsis of the evening plan. Soon, displayed on the monitor of the Rotunda, a short clip of alumna Serafina Fichter (class of '20) played as she described how this scholarship has impacted her life from the start of her college career to being out in the world
"I know so many people who did not go to college because they could not afford it and that's heartbreaking because I may have been one of those students and now I'm thriving in my life," Fitcher began. "I'm so grateful for the opportunity I was given and I wish more people like me could say the same thing."
Flicher addressed potential donors by stating "If you're considering investing in this program I would 100 percent say go for it. The lives that you are helping in the end are so much more than just giving money. It's about giving someone an education they would not have had without the scholarship," Flicher finished.
The ceremony switched gears with Bernadette Wade, the college's chief advancement officer, who gave acknowledgment to gradated scholars Maria Herrera, Alexis Williams, and Joseph Hernandez by giving them a round of applause for their dedication to the program and for being examples of successful scholars.
The scholars' program currently has 77 recipients with 14 students about to graduate, adding to the 44 scholar alumni.
To honor the donors, plaques were created with each donor's name and the names of students they helped fund their education. These plaques will be displayed in Mercy's recent acquisition, the Moller House, near their Tarrytown Office.
Bob Niehaus took the stand and expressed his gratitude for the program and how he was inspired by a similar program to that of a colleague working at a different college in Illinois. Niehaus spoke on his viewpoint of education as he sees it as "a ladder and there are different levels in life and the better educated you are. The higher you get on the ladder where it's not as hard."
"When we look out and see how many are here tonight, it really warms our hearts[the donors]," said Niehaus. "On behalf of the donors here, we want to applaud you, the students, for taking advantage of this and really climbing up that ladder where it gets a little bit easier, so well done."
To showcase the importance of the program, Steven Orantes gave a student address that recapped his journey leading up to becoming a Mercy Scholar and his overall gratefulness for the program. Orantes dove into his experience with Mercy prior to attending where at the time of not knowing what he wanted to study in college nor where he wanted to go, he was confronted by an admission counselor of the college that came to his high school in Haverstraw, New York.
"There was a moment in time where I did not think I was going to get the award," Orantes confessed. "I didn't give up, but I was ignoring Nick­—I was ghosting him," joked Orantes.
Nick Canzano, assistant Dean of Student Affairs at Mercy, became an instrumental factor in onboarding Mercy Scholars as he, along with others, would be one of the first Mercy staff members to welcome the new scholars.
"The Mercy Scholars award has made it possible for me to attend a private four-year college, graduate without any debt, and for me, it was an unexpected opportunity," started Orantes. "I'm so happy that I pursued it and I'm grateful to have been part of this program and I will sincerely and honestly say that I will never let that go to waste."
To conclude the celebration, the seniors that were able to attend received white and navy tassels that signified their completion of the scholarship. And to remember this ceremony, a group photo including the scholars from the existing cohorts, staff, and donors were taken as memorabilia
Leave a Comment
About the Contributor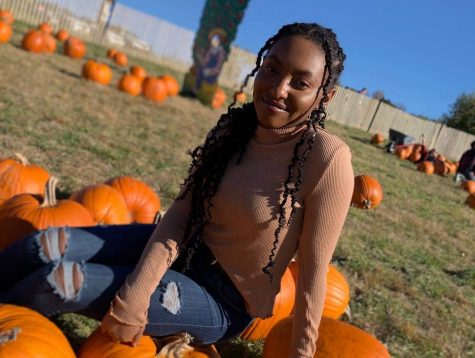 Katelyn Turner, Impact Staff


Katelyn Turner is currently a senior at Mercy College. Falling in love with writing at a young age, Katelyn has decided to challenge herself by pursing...