Mercy Students Largely Unaware of Current Economy
Mercy College students view caring about the economy as very important despite the majority considering themselves unaware of the current economic state.
Over 85 percent of Mercy students state that fellow students should care about the economy and consider it one of their top priorities, based on an in-person poll conducted by The Impact.
However, of these same students polled, under 30 percent consider themselves well informed on the economy and the issues surrounding it.
"I guess they don't feel they need to know because they feel they aren't impacted daily by the economy. It's another reason people don't truly understand it," said Isabella Elia, sophomore psychology major at Mercy.
This lack of understanding is in part to blame due to the complexity of the economy according to Jeffery Cerutti, an adjunct instructor of finance at Mercy.
"You can't just ask how is the economy. You have to say what's inflation, unemployment, consumer spending, and a lot of other factors," said Cerrutti.
Since the beginning of the COVID-19 pandemic, the economy around the globe has seen major fluctuations. When governments began institution lockdowns to slow the spread, many businesses were forced to close or reduce services.
This caused most local and national economies to stagnant as unemployment began to rise, according to the Center on Budget and Policy Priorities.
He highlighted how often the economy is a good indicator for college students in determining how a person's net worth will change during a given year. As the economy improves generally so does a person's net worth.
Cerrutti also noted how a common mistake among young adults is to use the stock market as an indicator for the economy as a whole.
"It doesn't reflect the whole economy. The stock market is a predictive machine. People are trying to predict how a company will do," said Cerutti.
Companies like Amazon and Tesla were cited by Cerutti as companies that did well quickly after going public but didn't make any money.
"Never use the stock market as a baseline foundation with how the economy is doing," stated Cerutti.
Elia noted how many college students will have to figure out how to handle student loan repayment as they begin their careers.
"The earlier you learn about the economy the better, especially if you have student loans," said Elia.
In response to this, Cerutti noted the benefits of early investing in stocks despite the risk. This includes a person whose initials funds may be limited.
"Historically, the greatest rate of return has been the investment of stocks versus keeping money in the bank. Everything is risk-reward however," said Cerutti.
Another important factor in the economy, according to Cerutti is inflation.
Currently, the annual inflation rate for 2022 stands at around 8.5 percent. This is up from the five-year low in 2020, which had inflation at 1.4 percent.
This number is a type of false narrative, according to Cerutti however.
"Inflation is up, so the average cost of everything is up, but college students don't buy everything. The stuff you all care about the most is up," said Cerutti.
He pointed out how items such as gas and rent are important to college students and young adults. These items are up closer to 20 to 40 percent. This directly impacts students' ability to purchase other items they typically would.
Cerutti was optimistic about if this will affect a student's effort to launch his career.
"I don't think it will affect anyone's ability to get a job after college," said Cerutti.
Elia noted how even though she may not be well aware of all she needs to do financially, she knows eventually she will have to.
"The economy today will affect us later down the road when we have to start focusing on our finances."
Leave a Comment
About the Contributor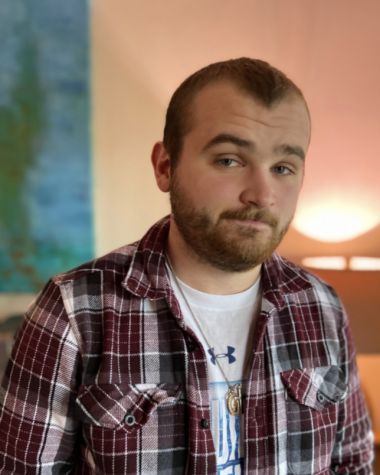 James Tiedemann, Managing Editor
James Tiedemann graduated from Mercy College in the May of 2022. He transferred there after graduating from SUNY Orange with his Associate's Degree in...