Adjuncts Announce May 2 Strike Date
Adjuncts will strike on May 2 if a deal is not reached with the college following its end of April negotiation session, the adjunct union announced on their website.
This follows a strike vote authorization held in early April which saw 92 percent of adjuncts vote in favor of the strike. The total number of votes was not disclosed by the Adjunct Union.
This escalation by the union has caused concern among students however some still support the adjuncts' cause.
"I do feel concerned about the strike but I definitely support the adjuncts. They deserve their fair share for the work they do," said Andre Richard, a senior exercise science major.
Other students have a greater concern due to what they feel is the uncertain position students will be left in by the strike.
"I understand where they are coming from but that will have a huge impact on students. A strike would be unfair but it's not our fight so I wouldn't know what to say to them," said Khushi Chander, a freshman psychology major.
In a statement from Mercy College Director of Public and Community Relations, Laura Plunkett hoped those concerned will express their support to reach a deal in order to avoid a strike. However, she indicated the college has a plan to handle the potential strike.
"Nevertheless, the college has contingency plans in place that will ensure students receive the same dedication and focus on their coursework so students can continue their courses this semester with as minimal disruption as possible," said Plunkett.
The adjunct union sees the potential strike as one of the last remaining options to obtain the terms they seek in the negotiations.
In a statement released by the union bargaining committee, they expressed how they felt this situation is not one they wanted but were forced into by Mercy College.
"We stand with our students 100 percent – we love Mercy College and no one wants to see a strike. What our students should know is that Mercy adjuncts did not choose this strike – we were forced into it by our administration."
Also supporting the adjuncts are a select group of students who have been active alongside the union in its fight. They are not concerned about the strike and expect it to happen in early May.
"At the end of the day, we are fighting to make sure prof still gets the chance to teach. What's more disruptive is, all of a sudden, professors leave because they can't pay their bills," said Rebecca Agyemang, a senior nursing major.
All students expressed a mutual hope that a deal can be reached to avoid a strike.
"I hope they can get what they are looking for without striking," said Nathaniel Singleton, a junior journalism major added.
While both sides failed to reach a deal in that negotiation session, both sides agreed to meet for three consecutive days in an attempt to reach an agreement before the end of the spring semester. The meetings are scheduled for April 26, 27, and 28, while the spring term is scheduled to end on May 10.
Just before the scheduled April 6 negotiations between the adjunct union and college, a message from Mercy College President Tim Hall to college faculty and staff announced an agreement had been reached with Local 2110 United Auto Workers.
This union represents many of the staff workers at Mercy College and will provide labor peace for the workers through Sept. 30, 2024.
"Our goal was to reach an agreement that honors the valuable contributions our staff make to the success of our students while ensuring the long-term stability and strength of the institution. I am pleased to report that we have been able to achieve this," said Hall in the statement.
In another message from Hall to students, faculty, and staff later on April 6, the college acknowledged that the union held a strike authorization vote and that both sides exchanged counterproposals in the negotiations session.
"Today, both parties met to exchange counter proposals and jointly expressed their desire to avoid a strike or any type of disruption to the spring term," said Hall.
The adjuncts unionized in May of 2019 after a vote of 4-1 favored joining Service Employees International Union (SEIU). The adjuncts, who referred to themselves as MercyFacultyForward, negotiated a base pay of approximately $1,000 per credit. Some of the issues they are currently seeking addressed are greater pay, job security and the right to call in an arbiter during negational stalls.
Leave a Comment
About the Contributor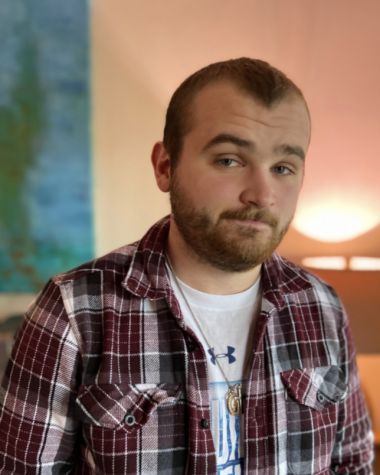 James Tiedemann, Managing Editor
James Tiedemann graduated from Mercy College in the May of 2022. He transferred there after graduating from SUNY Orange with his Associate's Degree in...