Mercy Students React to Brooklyn's Subway Shooting
Mercy College student Nabila Aiswo woke up the morning of Tuesday, April 12, to multiple phone calls and worried text messages. All warning her from taking the train.
At first, Aiswo did not fully understand the chaos that was taking place in her city, but that cloud of confusion quickly blew away as she opened Twitter and read the latest headline.
In the wake of Tuesday morning's horrific shooting in a subway in Brooklyn that left at least 29 individuals injured, many Mercy students like Aiswo are left to wonder about their safety and frustrated with the situation they find themselves in.
"I was just in a major state of shock," said Aiswo. "I can't remember the last time something of this magnitude has happened. In New York at least."
What she came to learn is that a shooting just occurred around 8:30 a.m. in Sunset Park, near Fourth Avenue and 36th street. The shooter, who is now been identified as Frank James, 62, a supposed black nationalist. James wore a gas mask and an orange construction vest and threw smoke grenades into the air and opened fire at a crowd on the subway.
Aiswo reached out to her family and friends immediately after she learned what happened to make sure everyone was safe. She didn't go to class that day. A commuting sophomore from Long Island City, Aiswo would've had to take the N train to Mercy's Dobbs Ferry campus.
Mercy students like Nabila Aiswo are now left questioning the world around them and what will happen the next time they ride the train. Their fears concerning their safety are legitimate, statistics show. Transit crime has spiked 46 percent in the last year.
There are 600 security cameras on that train line alone, and just a day after the shooting, New York law enforcement admitted that some of the cameras were malfunctioning inside the train station and failed to capture any footage of the shooter.
Mercy students like Jayleen Fabian, another Mercy sophomore, was also at home when she learned about the shootings, are frustrated by this information and worry about the safety of her and her siblings who took the train to get to their classes.
"Seven, eight o'clock, is rush hour, you know. That's when you take the train to get to school," Fabian expresses. "There were kids on that train. My siblings could've been on that train."
Fabian agrees with Aiswo and feels like in New York City there's never any public area where you can go where you'll really feel safe, but after these events, that feeling has only been elevated.
Carmaniola Benjamin, a Mercy College junior, says she feels traumatized and angry.
"It's not like I felt 100 percent safe taking the train every day, but now there's barely any comfort there."
Benjamin, an international relations and diplomacy major, has to take the F train to get to her classes at Mercy's Manhattan campus. Although she doesn't feel safe taking the train anymore, unfortunately, there isn't any other alternative. She is not alone in this.
Another Mercy student, Yasmine Youssouf, said "I would never take the train again and will avoid it."
Alexis Jefferson, a nursing major who commutes to Mercy, was both shocked by the attack on the subway, and was left disappointed by the lack of concern and attention Mercy College is showing its students.
Mercy College has not released any statement so far regarding the incident or concern for the safety of its commuting students, which takes over 90 percent of the student body.
However, Mercy's campus security was open with how they plan on continuing to make students' well-being a top priority.
Konrad Motyka, Executive Director for Campus Safety and Emergency Management, explained that both the Manhattan and Bronx Mercy campuses are "monitored by dedicated security personnel and the use of monitored electronic access points, i.e. turnstiles with card readers."
In addition to the tight security, Motyka encourages all students to review the school's Campus Safety website "which has a wealth of information and recommendations." And make sure their emergency contact information is up to date in Mercy Alert and the Mav Safe App so that they receive important communications, in particular, during a critical emergency."
When asked why hasn't the college released a statement about the situation or train safety since a large majority of students are commuters, Motyka said that "Mercy Department of Campus Safety issues communications regularly. Most recently, the Department sent a communication on March 4, 2022 to all Mercy College affiliates providing safety tips for remaining safe on transit systems."
He advises students to be aware of their surroundings at all times, use well-populated and well-lit streets, when going out with a friend and stick together, and sit near the front of the bus.
On the other hand, the MTA's public relations team released an official statement announcing that they are dedicated to the increase of police pressure around New York train stations as a direct response and solution to the transit shooting.
"Transit riders and all New Yorkers will rest a little easier tonight thanks to the incredible work of the NYPD. With the support of Governor Hochul, Mayor Adams has made a powerful commitment to subway safety and has already taken significant steps to increase the presence and visibility of NYPD officers in the transit system."
And the MTA Chair and CEO Janno Lieber made a public appearance on MSNBC's Morning Joe discussing subway safety.
Responding to a question regarding getting people back on the train he said, "one, we need to put cops on platforms and on trains, which is where people feel vulnerable and where they are vulnerable. And the mayor has started to do that. The other thing is to just enforce the basic rules of conduct."
Lieber also stated that he saw the best in people on that day. "You saw people helping people who are wounded. You saw people standing over people to try to make sure they had the best chance of recovery and looking after each other. It's what we count on to make New York work, because even though we're not always perceived as super friendly, in crises, people really step up."
"The subways are a special place in New York's heart," said Lieber. "We're never going to let it be taken over by maniacs."
Leave a Comment
About the Contributors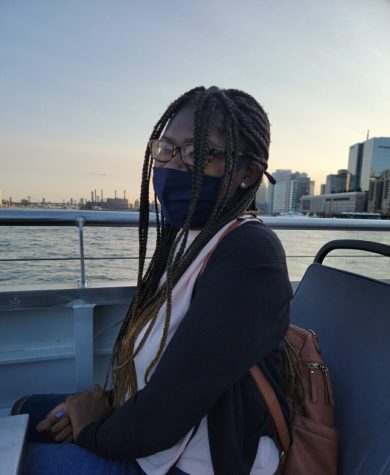 Diannah Plaisir, Managing Editor
Diannah Plaisir is currently a senior at Mercy College, pursuing a degree in Media/Communications. Having decided that she was going to be a journalist...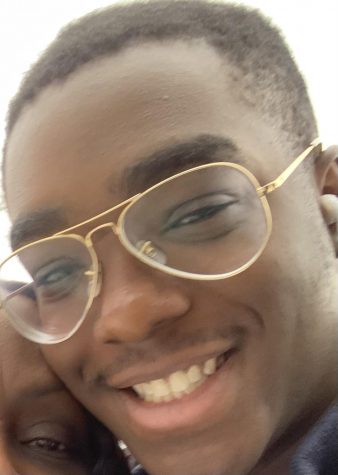 Maleek Munroe, Senior Editor
Maleek Munroe is a senior at Mercy College, majoring in communications. He graduated Nyack High School, where he found his love and passion for both...