Westchester County Launches Cyber Security Task Force
Following Russia's decision to invade Ukraine, they have also allegedly chosen to launch several cyberattacks worldwide. With President Joe Biden's and Homeland Security's warning about cyber attacks being likely, various facilities have been on high alert. Not only is Russia attempting cyber attacks but they are also reportedly using social media platforms such as Twitter, Instagram, Facebook, and Youtube as a means to collect data and spread misinformation campaigns.
Ukrainian officials confirm that they have been able to successfully block and fight off all of Russia's attempted cyberattacks so far.
Westchester County has launched multiple cyber security strategies to be ready.
County Executive George Latimer has signed off on an Executive Order to create a specific task force regarding this matter.
"It is crucial that Westchester County take the necessary steps to anticipate and prepare for a possible cybersecurity threat, which could pose a significant risk to our water systems and utilities, school districts and healthcare facilities, airport and other county operations. We very much appreciate the good work of the county's Department of Information Technology, and feel that a strong cybersecurity strategy will arm us with the tools we need to prevent a breach that could access, alter, delete or destroy sensitive data or information."
The decision announcement came a day Gov. Kathy Hochul and Mayor Eric Adams announced a new joint cyber security operations center designed to respond to threats.
The group's primary task is to review Westchester's cybersecurity policies and procedures and update them as necessary and provide improvements.
"Technology changes so fast that it represents a constant effort to stay current," says Latimer.
The Task Force will work together along with Westchester County's Department of Information Technology, also known as "DoIT," to ensure the safety of the county if it ever comes upon a cyber attack.
The task force will be led by Ruth Walter, a former county legislator and expected to be formed of residents with a history of business and/or technology. Joan McDonald, County Director of Operations will be the technical advisor. The county confirms that additional proper cyber training will be given to county workers.
"Westchester County, with its excellent IT Department and resources, is well-positioned to lead the discussion among experts and municipal officials." Walter comments. "…We can encourage best practices, encourage other municipalities within Westchester to examine their systems and have a frank discussion of the known and potential threats that are circulating in our workplaces. We know the costs of doing nothing are too high to pay."
Westchester County DoIT currently performs the following cybersecurity strategies:
Prioritized Identification and Protection of high-value information and assets;

Timely Detection of and Rapid Response to cyber incidents;

Cybersecurity Awareness Training and Phishing Campaigns

Efficient and Effective Acquisition and Deployment of Existing and Emerging Technology
At the time, Latimer states that no additional county funds will go towards the group. He hopes that the Task Force will eventually become a permanent county committee.
The Russian cyberattacks have primarily been targeted at Ukraine. Information released shows that Russia is interested in cutting off communication between armed forces in order to weaken their position.
The U.S. government has been reminding American companies and organizations to stay vigilant and update security measures.
Westchester has promptly dealt with cyberattacks to its infrastructure before. Local governments have become increasingly more vulnerable to cybercrime in the last decade. Several Westchester municipalities have dealt with serious cyberattacks in recent years. In September of 2021, Yonkers defeated a cyber attack. Yorktown and Croton school systems were hit with cyberattacks. In 2013, in the Rye Brook village, the control system of Bowman Avenue Dam was taken over.
The United States Cybersecurity and Infrastructure Security Agency, also known as CISA, has posted information as a guide for organizations. Their page strongly urges preparation plans and tips on how to proceed with them.
"Every organization—large and small—must be prepared to respond to disruptive cyber incidents," the page reads.
Mercy College office of Information Technology, IT, says they are closely monitoring the situation and will act as necessary if a problem arises.
Currently, there is no official update on the Russian attacks.
To stay protected they urge you to follow their Cyber Hygiene tips which include multi-factor authentication, staying updated on software, using strong passwords, and triple-checking information that you see or find online.
Leave a Comment
About the Contributor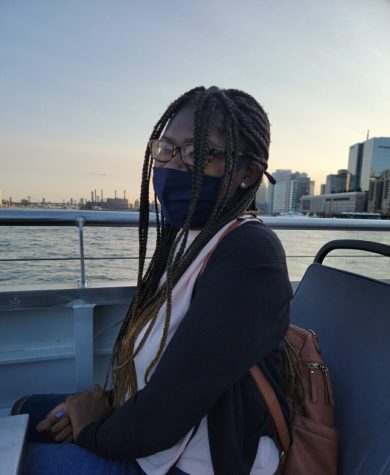 Diannah Plaisir, Managing Editor
Diannah Plaisir is currently a senior at Mercy College, pursuing a degree in Media/Communications. Having decided that she was going to be a journalist...