Mercy Updates The 2022 Commencement Procedure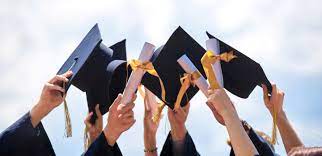 Mercy College has given an important update on graduation protocols and procedures.
Upon arrival, graduates and their guests will not be required to show proof of vaccination. Mercy dropped all of its COVID-19 safety requirements on March 28, in alignment with New York City's decision at the time of relaxing safety protocols.
"However, if the COVID-19 rates in our region worsen (i.e., levels move from low to medium or higher under CDC guidelines), the college reserves the right to change policy and require proof of COVID-19 vaccination and boosters at the Commencement ceremonies," said Mercy in a commencement update.
Commencement, occurring over the course of three days, May 17 to May 19, will be held under a tent on the athletic field. Despite the tradition of it being held at Westchester County Center, this year it will be an at-home ceremony.
Graduates are allowed to bring only three guests as the limited number is in concern for parking and seating availability. Cap and gown purchasing was available as of May 4 at the Dobbs Ferry or Bronx Campus bookstore.
Although the school is pushing towards getting back to some form of normalcy, many students are thankful the COVID protocols have been dropped, but there are students who feel like this is an ill decision.
Alma Grullon is a Mercy senior who still wears a mask in class despite the mask mandate being dropped.
"Recently, there was a girl in class whose roommate's test came back positive. She didn't leave the room but she distanced herself," Grullon said with narrowed eyes. "COVID is still very much here."
Another senior, Litzy Morales, shared the same sentiment. "I think the least that should be done is showing your vaccination card," she shared. "Obviously I don't want people to be excluded but would you rather risk numbers spiking and things going back to how it was in 2020?"
Data shows that numbers have been slowly but steadily rising in New York. But after two years of graduation absence, many at Mercy are excited to return to in-person marching order.
Protocols and procedures are subject to change at any moment. As previously stated, President Tim Hall reminds all to "remain flexible should safety guidelines and restrictions require us to move to a virtual event."
This graduation also marks one of the last ceremonies Hall will be having with Mercy College. After serving with his wife for over eight years, Hall is retiring next summer. Hall shared in the commencement video that he is excited about the ceremony and commends all graduates for succeeding in such challenging times.
For those still skeptical about their safety, there is still the option to watch the commencement via virtual accessibility. All events happening will be on a livestream to assure that everyone can partake in experiencing this special moment.
There are no updates on how the livestream will be shared yet.
For students that want to leave their legacy, Mercy is asking for donations to reach a goal of $2,200 for the Class of 2022 to get a legacy brick which will be located in front of Hudson Hall. With an additional donation of at least $22 in support of the Mav Market store or Student Emergency Fund, Mercy will send an alumni shirt as a thank you.
Any further updates will be posted on the Mercy Commencement page.
Leave a Comment
About the Contributor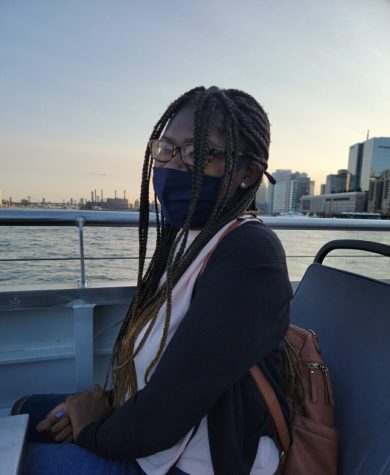 Diannah Plaisir, Managing Editor
Diannah Plaisir is currently a senior at Mercy College, pursuing a degree in Media/Communications. Having decided that she was going to be a journalist...