TechWise's Impact on a Mercy A Success
Computer science major, Kanchana Iyer, class of '24, has actively participated in a Google-supported program known as TechWise since March 6.
And she's absolutely loving it.
Over the last few months, Iyer has had the opportunity to learn alongside other fellow students the ins and outs of Google. She's been taking courses diligently embracing the process, day by day.
That's right, extra courses on top of regular schooling. It's a rigorous and regimented structure for participants in the program to follow if they're looking for a better shot in the tech industry.
When the TechWise program selected Mercy College, it made the school one out of five chosen nationwide to pilot the new program. The program aims at preparing unrepresented students for a career in technology. Over a period of 18 months, students have been and will continue to virtually complete 600 hours of coursework to build their soft and technical skills. Additionally, the program is practically completely covered offering a 100 percent scholarship and a $5,000 stipend for any other expenses.
The TechWise program has students attending classes every Monday, Wednesday, and Friday. Mercy College, TalentSprint, and Google all have had a part in the success of each student. From seamlessly transitioning them into the program to providing a Google mentor, students will end up being prepared for their future careers.
Iyer and others in the program gain knowledge in a multitude of topics and concepts ranging from learning about different programming languages to applied skills. Everything is laid out explaining its complexities while allowing room for questions. The courses have been extremely helpful to Iyer because regular schooling didn't cover certain concepts in that particular fashion. Regular schooling would introduce the topics, in their most basic form, limiting learning.
Learning has even helped her during presentations she's had to make in front of google professionals and as able to garner feedback afterward. These presentations have turned out to be her favorite part of the program thus far.
"It's all a part of my learning process," Iyer said,
The feedback motivated Iyer to make a change more than ever, and she realized the importance of communication and collaboration. She was able to see how anyone could utilize those skills to be ahead of their competition in the field.
As an added plus, all of the courses are taught by Google employees, That ended up being a great option for Iyer given the fact that she too would love to work for Google. She went as far as applying for an internship at Google to boost her chances.
Microsoft is another company she'd be excited to work for, looking to grow. Her main goal by the end of the program is to be a better coder, and in the future, she's wanting to become a software developer.
Some of her goals were met but Iyer still expects to gain a bit more from the program.
"I want this program to help me down the road," Iyer said.
Iyer hopes to be able to adapt to her future work environment and be more comfortable in the workplace. As one who won't normally put themselves out there, this will be a major change to the dynamic of your workplace and be one to adapt into.
Although the program does have its benefits, there are a few things Iyer wanted to change. Iyer wants more time with each concept taught. She felt there wasn't enough time to really absorb all the information. Spending more time on each concept would refine each student's skills even further. It's apparent that the program timeline limits the teacher's ability to cover each concept to a wide array of expectations.
All Iyer wants is to be what many many refer to as a professional. Along the way, brushing up her skills is the easiest way for her to get to that point. She's looking forward to receiving her certificate at the end of the program in August of 2023.
Iyer continues to take it one step at a time, seeing where the program takes her throughout the next several months, and is looking forward to the positive change it may bring into her life.
"I just hope to be able to tackle any challenge that comes my way."
Leave a Comment
About the Contributor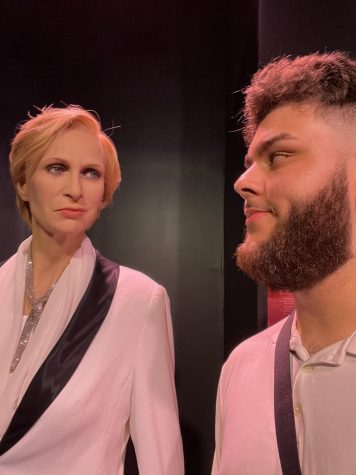 Joshua Ochoa Diaz, Impact Staff
Joshua Ochoa Diaz is a junior year Journalism major at Mercy College.

He writes a column titled "Cluttered Library of Thoughts", where he likes to talk...