Mercy Approves $4 Million Redesign Project
After Mercy College's recent announcement of their plan to improve both the parking lot and main entrance of the Dobbs Ferry location, many students have begun to feel excitement for the "beautification project" and hope that the school will continue to upgrade the campus.
According to a press release published on Aug. 31, the reconstruction project, which has a projected budget of $4 million dollars, seeks to "enhance the functionality and aesthetic of its Dobbs Ferry campus and enrich the campus experience for students, faculty and staff."
And it appears that the project is getting the exact reaction Mercy was hoping for. Samantha Yolanda, a junior Mercy student studying nursing, explained her eager anticipation for the project.
"I think it would be a great idea to redesign the parking lot and entrance."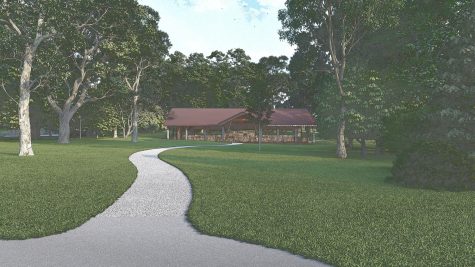 Yolanda went on to explain her reasoning for looking forward to the construction project. She has thought for a while some parts of the campus seem "outdated" compared to other places like the nursing wing.
Yolonda also stated that "there are so many potholes and there have been incidents here and there in the parking lot because of how it is currently designed. I definitely believe there could be a better flow of how cars are parked and the direction of traffic."
Thomas Simmonds, Vice President for Operations and Facilities at Mercy College, agrees with the idea of this reconstruction plan being a necessity. The project, which is currently set to begin this month and end in November of next year, has one specific goal in mind.
"With these enhancements," Simmonds says, "Mercy aims to create a campus environment that positively impacts morale and student achievement."
Simmonds stated that the project will without a doubt "strengthen Mercy as a regional asset for the community.
While looking back at the origins of the beautification project, and reflecting on its importance, Simmonds explained that the plans have been in the mind of Mercy officials for years now.
In 2016, after the new dorms were approved, the roads and two main entryways were required to be improved by local municipalities. This was because there was a concern for the high volume level of traffic that would be coming in and out of the campus.
"The planning for that is more engineering-based," Simmonds stated. "Turning radiuses, traffic lights, right turn lane so our traffic isn't going through the interaction through the residential neighborhood."
But, due to COVID and other outside factors, these engineering plans had to be delayed.
"We've had quite a journey going through the state to get these improvements in place and the property transfers," Simmonds said. "These have been in the books for the past three years. Usually, the planning process takes a year to eighteen months before you actually build something."
He also elaborated on the fact that this beautification and reconstruction plan isn't one simple project, but has five different components to it. This includes redesigning the entrances, building new gateway signs, improving the roads and interaction, and creating a more safe and more welcoming community-based environment.
This includes H lot improvements, which will improve the lighting of the area, adding security cameras, and "provide a safe and functional environment for those who park down there."
Samantha Yolanda is glad Mercy College is seeking to protect the safety of its residents.
When being asked about her opinion on the H lot, she said, "I would love it if residents could park closer to their respective halls instead of going from H lot to their dorms. There are a lot of students who come home from work or night clinicals or events, to me it seems unsafe to have to walk alone that far in the dark."
Other improvements that will enhance the student and faculty time and enjoyment on campus will be adding a community pedestrian garden, which will have informal walkway paths made of stone dust, with perennial plants surrounding the area that will enrich the area.
And finally building a new open-air pavilion, which was estimated to be around $850,000, will go near the grove area that will aid in outdoor event planning.
Yolanda hopes Mercy continues to keep their students' considerations in mind and redesign and upgrade other aspects of campus.
"I would love to see Hudson Hall rebuilt," she said. "I just wish there was a kitchen that students can use without having to go to Founders Hall.
Simmonds is excited about the school's future campus' aesthetic and believes that "this will add to the environment and mystique of our campus. We are proud of this project and it will do good things for us."
Leave a Comment
About the Contributor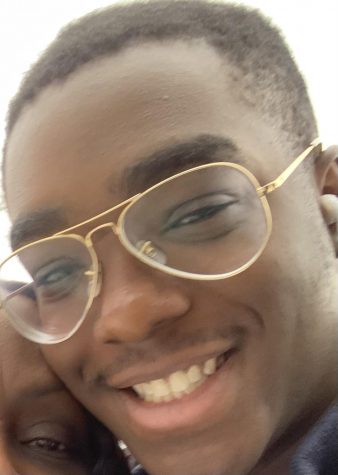 Maleek Munroe, Senior Editor
Maleek Munroe is a senior at Mercy College, majoring in communications. He graduated Nyack High School, where he found his love and passion for both...