How Mercy Is Better After Covid-19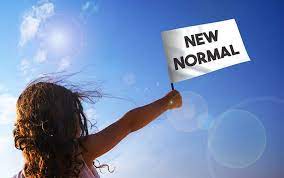 For every situation, there's a silver lining for Covid-19 whether it be getting rid of the old ways to unexpected new beginnings and a "new normal."
Students at Mercy's mental health decreased due to staying cooped up inside. Due to the transition from in-person classes to online classes. Students felt as if they didn't get the true college experience, because of this they felt as if their money was being wasted, and that their debt was piling up. Over 52 percent of students learned less compared to their pre-covid college experience according to http://insidehighered.com.
"It was difficult to learn on zoom and pay attention. I found myself not paying attention as I did before Covid and in my online classes," said Casey Hernandez.
Covid changed the way we thought about commuting to school and work. To soon making most students and professors believe in taking off of work when sick. Due to these changes, students and the rest of the Mercy community started to believe in the positives of Covid. The "New Normal" quickly came about when work and classes went virtual which made interacting with others possible in a time of difficulty. The outcome of both working and learning from home decreased the amount of traffic and bad pollution as well as gas money.
During this time students could learn from the comfort of their homes and not worry about going to class overall. The mindset of not staying home when sick or feeling unwell was taken seriously after Covid struck and made the Mercy community think otherwise. Taking care of your health is one thing, but being mindful of others and their well-being was another when it came to catching and spreading Covid. It's sad to think that not believing in sick days and staying home is what some people thought and didn't want to do for many reasons. One of them is how they failed to see the benefits and how it is a form of self-care.
The policies Mercy put out for Covid have helped the college in being able to have a system for planning for future viruses and outbreaks.
Although Covid left many devastated and without hope we can accept, and move forward with the positives that covid has taught us. The amount of hand sanitizers, and social distancing procedures has taught the Mercy community to take better care of ourselves and to be considerate of others.
Having these procedures set in place has taught Mercy how to better improve its health and safety services. Allowing the college to understand the risk that comes with having inadequate emergency procedures for situations like Covid. Giving the college this opportunity to have the infrastructure in place to handle future pandemics or virus outbreaks. In a sense, this was a positive for the college because of the preparedness the college has gained with their experience and knowledge of handling Covid. This is a benefit that can lower the amount Mercy has to pay to set up health & safety systems as well as training staff in response to future pandemics. In a sense, this is a good wake-up call for Mercy, as this was something the school wasn't prepared for. Now that this wake-up call happened, it gives Mercy a great chance in preventing future issues with any other pandemic-like events that can happen in the future.
It might seem like the experience of Covid was a completely negative one, but it's important for us to look at the positive long-term benefits that came with Covid. What this does is allow for future similar problems to be prevented as this would give the college a better time in handling these types of issues before things get as serious as they did with the 2020 Covid-19 pandemic.
Thinking ahead is essential for solving these types of difficult problems, especially those that affect the entire world. For Mercy College as well as many other campuses, this whole experience helped teach the students, faculty members and professors about the severity of situations like Covid. It opened our eyes to the problematic work culture we have adopted to sickness and disease, having the old ways treat sickness as something that's seen as not important. Now with Covid and the many policies put in place in response to the pandemic, it seems that the work culture is shifting to a much healthier way. One that is genuinely considerate and mindful of the importance of health and one that focuses on prevention, not reaction. Mercy has taken a step in the right direction all that is needed is for the college to keep pushing in that direction.
Leave a Comment
About the Contributor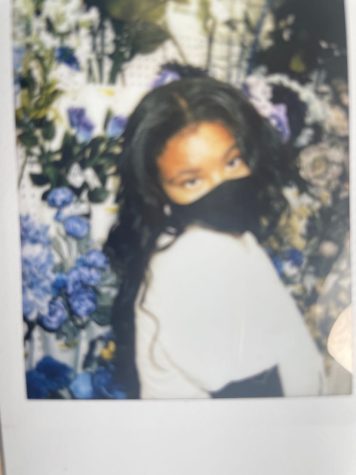 Mia Tindel, Impact Staff
Mia Tindel is a senior at Mercy College studying Journalism. In high school, she discovered her love for journalism, music and reading. She is curious...