Mercy Students Decline to Vote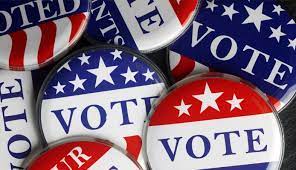 The Midterms elections for the United States government were held with general access last month on Nov. 8.
Mercy College student Lexi Simmons was one of the many students who decided not to vote this year. Despite being eligible and registered, she still "didn't feel like going out."
Among the many students spoken to, a reappearing reason was not feeling like their vote mattered. Numerous students felt their vote wouldn't change what the state has already chosen.
"Be honest, would my vote have done a thing?" said Mercy sophomore Fatima Abioye.
Cheyenne Garcia, Mercy Junior shares this settlement. "I'm not into politics. It's not that I don't care, but what difference would I have made."
It's common for non-voters to feel like they wouldn't make an impact. Within the eight million people in New York State alone, why should one make a difference? According to the NY Census, New York has roughly 13 million registered voters. For this past midterm, only about 5 million or 43 perent actually turned out.
Mercy students sit in the blame section this time around. Many students spoken too, although registered, simply chose not to vote. Others were upfront with their lack of knowledge about the elections, the positions open, and the members running.
Freshman, and freshly turned 18-year-old, Saryah Weston, owned up to this ignorance.
"Yes, my mother helped me sign up to vote. But no one really explained all the details. Who are these people? What do they believe in?"
If a student was not an avid email checker or news reader/watcher, they would likely miss the messages sent by the Student Life about voter registration.
This midterm was a very controversial and important election, with matters like women's rights, racial equality, cost of living, and climate change on the line.
Some were worried that New York might be hit by the forecasted "red wave" across the state. However, New York, a historically blue state, hanging on the line held by the city, managed to keep its color.
Kathy Hochul, New York's first female governor, won the race for Democrats in a close race against Republican Lee Zeldin.
Celebrating her win with confetti cannons in lower Manhattan, she said "I will lead with strength and compassion, not anger and fear."
Although results show that young people showed out in record-breaking numbers saving the house from a previously projected "red wave", the percentage of young people versus older people coming out to vote is drastically different.
Leave a Comment
About the Contributor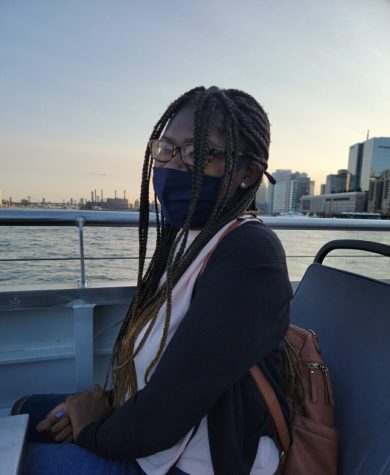 Diannah Plaisir, Managing Editor
Diannah Plaisir is currently a senior at Mercy College, pursuing a degree in Media/Communications. Having decided that she was going to be a journalist...