Students Lineup For Midnight Breakfast
Having a non-normal dinner, such as having breakfast every once in a while, can be looked at as a form of self-care. This may look like going to a late-night vintage diner and ordering a milkshake if not chocolate chip pancakes or chicken and waffles. The expectation of decent as some students would disagree and think differently was far from what a late-night vintage diner would offer as far as quality goes.
Every day students would use a meal swipe to both Victory and Main Halls. Tonight was not the case as Midnight Breakfast was free. A headcount for those who waited in line was held before students entered the Hudson View Cafe. Some students thought that it was on a first come first serve basis. As well as a limit to how many could get breakfast. The breakfast included eggs, bacon, crepes, and sausage along with an omelet station and much more. it wasn't long before the cafeteria was filled with students eating and waiting in line, as news traveled to friends and classmates to come and check out the event.
When I asked fellow students why they decided to come to this event, most said that they wanted to either see what it was about as some never had breakfast for dinner.
"I never had breakfast and wanted to go out with my friends," said a freshman who preferred to stay anonymous. While another student said, "The food wasn't the best, but it was decent. I wouldn't hype it up. I appreciate the effort the staff made as the event was a good call given that it's the end of the semester."
The event opened between the hours of 8:30 p.m. and closed at 11. The original closing time of the cafe that students are used to experiencing before the last chance of getting food at the end of the day is 10 p.m. Like most events, student life approves an event beforehand,and if approved puts a stamp on the event flyers before they go up, and get posted on Campus Groups. This is how most students that attended the event found out about it in the first place with the help of word of mouth. Many students were worried that they wouldn't be able to get seats as most of the cafeteria became crowded with students who commute versus students who dorm. The event was seen as a great idea for those who are not early birds and don't wake up in time to be served breakfast. Some students wondered what options were available for the first meal of the day, and wouldn't have known if they hadn't come. it's important that students know what is being served daily as some can have allergic reactions or don't have an appetite or the stomach for what is being served most of the time.
Those who have never had breakfast for dinner before are convinced to try and have it again as they believe that it wasn't bad as it was their first time, and didn't know what to expect nor compare it to. The term and event Midnight Breakfast started with fast food restaurants such as McDonald's where they began to serve breakfast all day. This trend also happened in households where unintentional Run-ins with family members in their kitchens would share the same if not a different type of breakfast. This interaction has taken place in Hollywood and in films such as "What A Girl Wants" starring Amanda Bynes, who had flown across the world to meet her father who was a prince for the first time. The father in daughter shared the same cereal in the middle of the night together after admitting that they were in the kitchen for different reasons. One was that they couldn't sleep and the other was simply used to eating cereal before bed. The duo shared and had the same style of breakfast not once but twice in the film while bonding.This scene helped most people incorporate this now common and fun reality into their lives.
Leave a Comment
About the Contributor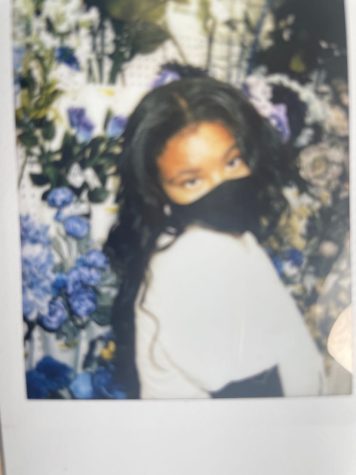 Mia Tindel, Impact Staff
Mia Tindel is a senior at Mercy College studying Journalism. In high school, she discovered her love for journalism, music and reading. She is curious...