Mercy College Beatification Projects Underway
Last August, Mercy College announced its various $4 million site improvement projects which are currently underway.
These projects aim at enhancing the overall campus experience and enhancing not only the functionality but aesthetics of it all.
Mercy College Vice President of Operations and Facilities made the following statement on Mercy's press release regarding the improvements being made; "With these enhancements, Mercy aims to create a campus environment that positively impacts morale and student achievement. It is also Mercy's goal that the improvements lead to increased community engagement of the campus."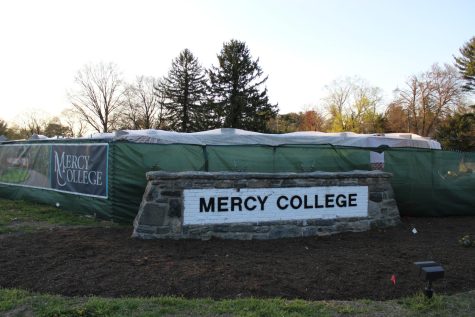 Amongst these projects is the redesign of the main entrance which will include improved turning radius and circulation alongside new landscaping and signs that state "Mercy College."
Additionally, a new driveway exit lane is being created to provide better traffic patterns exiting the campus.
The new exit lane will be of great benefit to those turning right onto Broadway, allowing the flow of traffic to steadily continue.
As to the entryway, a second lane will be created to prevent back from entering the campus on days with heavy traffic.
In the middle of the entryway crosses the Old Croton Aqueduct and this is being transformed into a raised bridge for pedestrians. This will eliminate the stopping due to pedestrians crossing the trail.
Along with the newly raised pedestrian bridge, there will be improvements made to the OCA trail terrain on campus to allow for a smoother and more pleasant walking experience.
There are also going to be numerous additions made to the parking lot on campus. Among these improvements will be enhanced security measures through the implementation of blue light towers including cameras.
Security staff and other employees of Mercy College are welcoming the changes because it will enable them to do their daily duties more effectively.
This is especially true in certain instances when those entering Mercy College need direction on where to go. Those working in the front may provide students, alongside other individuals a better sense of direction with the upcoming changes.
Although, these new changes have already begun back in September 2022 and are expected to be fully completed by November 2023, many on campus have questioned why they've only just started to be implemented.
This is due to the grueling approval process Mercy had to receive from the Villages of Irvington and Dobbs Ferry prior to the changes being made to the campus.
Mercy College was able to obtain the approval with the help of White Plains law firm McCullough, Goldberger & Staudt, LLP.
According to Seth Mandelbaum, managing partner for McCullough, Goldberger & Staudt, LLP had the following to add regarding the approval process; "Because the campus resides in both municipalities, approvals were required from land use boards in both villages."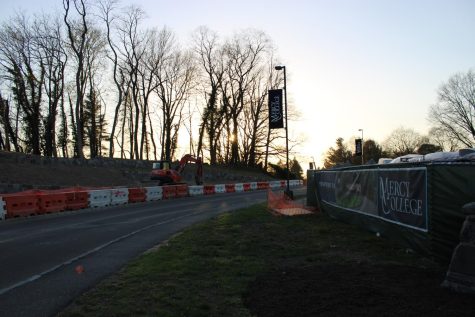 Mercy College had to meet with the village boards and its respective parties of interest to develop an approach to the changes being made on the campus.
As a result, Mandelbaum also reaffirmed the Mercy College community by acknowledging the progress they were able to make in collaboration with the boards to ensure that all regulations are to be followed throughout the duration of the site improvements.
Mercy College will only continue to make these changes for the betterment of the community and actively strive for an environment that cultivates not only advancement but excellence for all students.
If you'd like to make any suggestions, students have received surveys via email. Students can contribute to their community in this way. For some, this may be the best and most viable approach.
It might just be in everyone's best interest to do so if a more active role in the community is what you want to take away from it all.
Leave a Comment
About the Contributor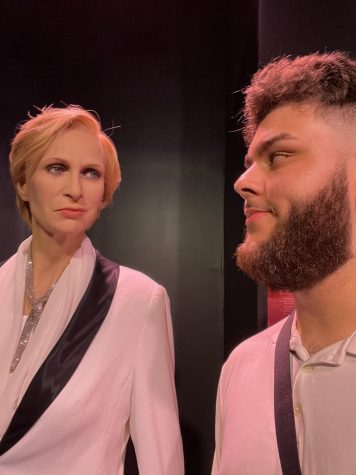 Joshua Ochoa Diaz, Impact Staff
Joshua Ochoa Diaz is a junior year Journalism major at Mercy College.

He writes a column titled "Cluttered Library of Thoughts", where he likes to talk...