The Need of the Hour: How Mercy's Nursing Faculty is Combating Ageism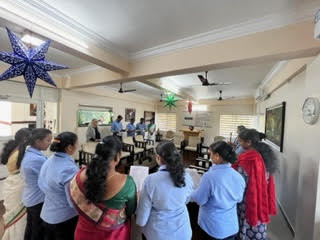 Members of Mercy College's nursing faculty hosted a ten-day simulation-learning program to improve geriatric care teams working with the elderly in Kerala, India and had the broader purpose of combating ageism within the medical community.
Associate professor of nursing and chairperson of the board of trustees for the Travancore Foundation, Dr. Renu Varughese, and the director of Mercy College's Clinical Simulation Lab and senior instructor of nursing, Karen Koziol, traveled to India in January for the learning program.
"It is estimated that one of the leading causes of death after hypertension and cancer is medication errors," Varughese stated.
And how do these tragedies happen? Varughese offered up the idea that these cases of medical mishaps are due to a lack of proper training and real-world experiences.
With simulated training, Varughese hopes that "errors can be minimized, that is one of the major benefits."
These simulation-based training events are meant to create potential scenarios with the aim that medical professionals gain vital experience needed in the future when dealing with actual medical situations. Specifically, how to properly care for elderly patients.
"For the last five years, we have made remarkable progress in many of the innovative geriatric care centers," Varughese said. "This was the latest idea I had because we were planning to start transitional care for patients from hospitals who are not ready to go home. That is when I thought that the staff needs a different type of training."
According to Mercy's recent press release, the training program, which was titled the Innovative Strategies for Best Practices in Geriatric Care, aimed to "equip interprofessional teams with new tools to practice the skills and care tasks associated with serving a geriatric population."
"People are living longer," she later stated. "Life expectancy is much higher even in some of the countries where it was not happening before because of antibiotics and vaccinations. However, people are living longer with chronic diseases. They are not young and living longer."
Varughese and her team believe that we must invest in ensuring that the ever-growing elderly population is given the right care and attention. They consider ageism and the stigma of aging as a "social problem" and the only way to battle against this is to improve the geriatric care industry.
The twice-daily, ten-day-long sessions saw participants exposed to a number of medical situations. Several issues, ranging from infection control and IV insertions to urinary catheterization and colostomy care, were all fully delved into. Each of these geriatric care issues greatly affects the elderly community.
When talking about the participants in the training program, Koziol said that "very few participants had any prior experience with simulated learning. Some may have had task training using simulation scenarios, but caregivers and other staff who attended our workshops were very enthusiastic about the simulation technology."
Varughese recalled the numerous ways she, Koziol, and their team sought to recreate scenarios for the participants. One method was the use of high-tech mannequins.
"We could create a scenario where someone is having a heart attack," Varughese explained, "the mannequins would show all the symptoms. You can have pediatric mannequins who have a fever and female mannequins who can really give birth."
"
People have a negative, stereotypical approach to aging and we wanted to change that."
— Dr. Renu Varughese
Mercy College has its own simulation-labs for students and faculty to use, costing around $5 million.
And when comparing that lab to the ones used in India, Varughese said that "simulation labs don't have to be that expensive. The simulation doesn't mean you have to have expensive materials, for example, a mannequin can be worth thousands of dollars. But simulation labs aren't about having expensive equipment…with the right tools and objectives, it's possible to start simple and small and be just as effective."
She went on to explain one simple yet effective teaching method she used. Varughese explained that most assisted living centers have a general patient age of around 70-75.
So, in order to do this, they devised a way for medical professionals to see the world through an elderly individual's eyes.
"We simply just took glasses and put vaseline on them," said Varughese. "Then, we had them wear it and gave them a newspaper to read. So now, they know what cataracts mean to them now. Now they realize, okay this is why you need to have the person use their assisted living device and also make sure their glasses are clean every day and placed at the same place every day so they won't be disoriented."
Varughese stated that "simulation-based learning is not new, but it's only recently becoming accepted worldwide. We set out with the conviction that this proven pedagogy could be used to help nursing home staff maintain their skills."
The Travancore Foundation is a "nonprofit that manages geriatric care facilities in Kerala."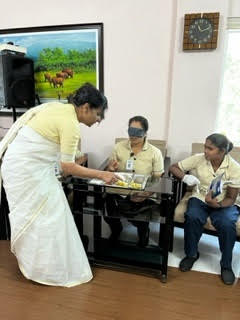 And according to Travancore's official website, the organization is "the most reliable and professionally managed senior care service provider in Kerala."
Varughese and her team hope to spread their mission across other countries outside of India, and are considering "more ways to create new international alliances."
Their intention was not to build "colorful labs" with high-tech mannequins in every corner, it was about providing a hands-on experience in an effort to give awareness about the problem of ageism. And it's safe to say, they accomplished that worthy goal.
"They will never forget that," said Varughese, "they told me it has tremendously changed their views and how they will be practicing."
"Many clinicians and medical professionals don't want to enter into that specific specialty…but that is the need of the hour."

Leave a Comment
About the Contributor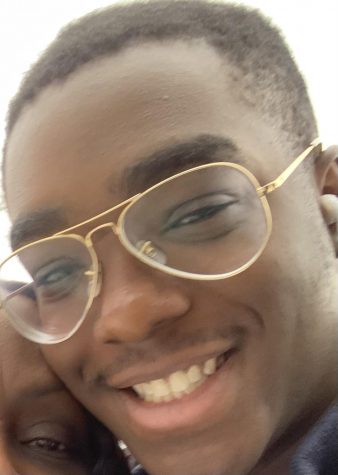 Maleek Munroe, Senior Editor
Maleek Munroe is a senior at Mercy College, majoring in communications. He graduated Nyack High School, where he found his love and passion for both...