Professors Create Fundraiser To Plant Tree For Prof. Trent
Prof. Paul Trent, a staple of the Mercy College community, passed away last year. His friends and colleagues at Mercy not only want to remember him but want to memorialize him with a tree planted in his honor on campus.
Prof. Louis Grasso and Dr. Alan Hartman of the School of Liberal Arts are attempting to fundraise $1,500 for this action to take place.
"Trent was the professor to get any resources for his students," Grasso recalled hearing stories about Trent's previous students recalling things he taught them throughout the years.
Many of his students would send letters years after graduation to show their appreciation for the lessons they received from his classes.
Although many would see his strict personality, Trent would go to the mat to help each of his students.
Hartman remembers Trent as one of the finest colleagues he has had the privilege of knowing forf the past 14 years while working at Mercy College.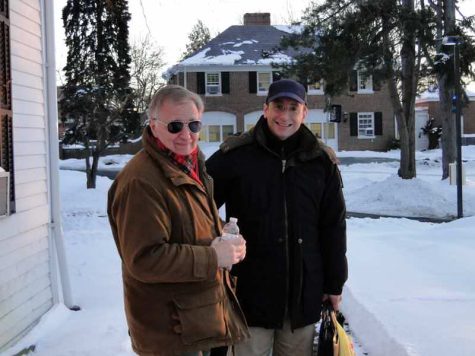 "Paul was always professional in every way, committed to student success, and beholding of an excellent sense of humor. He also cared deeply for his colleagues, especially those who were also committed to academic rigor, dedication to students, fellowship with their peers, and scholarship," said Hartman, who is the director of the Modern Foreign Languages program.
Trent, an associate professor emeritus of speech, passed in early October of last year. Trent earned a BA in Journalism from the University of Kentucky, MFA from the Yale University School of Drama, and MA in Cinema Studies at New York University. According to a statement released by the college, began his teaching career at Rhode Island College and arrived at Mercy College in 1968, retiring in 2019. Over his long career at Mercy, he taught for decades in theater, film, speech and oral communication. He also served as Program Director of Speech Communication in the Division of Literature, Language, and Communication and as Faculty Advisor for the Media Studies program. He was also among the founders of the Film Studies program and, for a time, he taught in the Health Services Management program.
"He had a high level of expertise in the field of media," added Grasso, director of the Media Studies program. From the world of film, theater, and acting, Trent was a well-rounded individual and was dependable for advice when it came to media and communication.
Other professors would enjoy Trent's presence in meetings. He was firm yet polite at the same time. It was reassuring when others knew he would be attending the same academic conferences. Things were bound to go well if Trent was around. He was the organizer of everything and that was fully appreciated by his colleagues.
"Paul represented a generation and genre of academics that believed in understatement and humility as a primary modus operandi in all matters. His often dignified and quiet way of operating allowed him to inspire over five decades of Mercy College students and earned him the unfaltering care and esteem of his peers," said Hartman.
The release added: A scholar and practitioner in the worlds of screen and stage, Trent was captivated by the power of visual imagery to influence and persuade audiences. He was the author of The Image Makers (1972), celebrating the work of Hollywood's portrait photographers; as well as Those Fabulous Movie Years: The Thirties (1975); he also presented regularly at conferences on topics as diverse as the Italian cinema, the musical, and science fiction films. As a practitioner, he wrote, directed, edited, and produced industrials and documentaries in film and video; and directed and acted in numerous plays at Mercy and in independent theatre productions. He deployed his communications expertise and talents diversely, from language skills training for customer service representatives at a Bronx HMO to directing and acting in a public radio production to commemorate 9/11.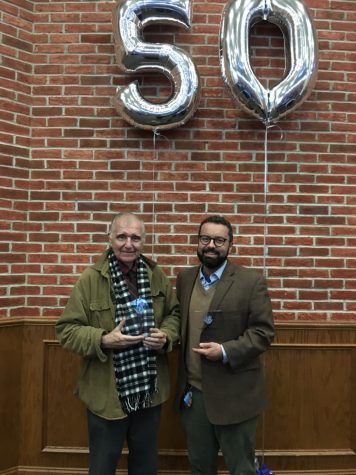 Grasso spoke about how he once gave his thesis to his good friend. The 60 pages came back with corrections and insight. Others probably have looked at this as criticism, but Grasso took more than 50 percent of his corrections because he knew accuracy was Trent's concern.
The release continued: As much beloved by his students for his outward adoration of literature and the spoken word…he was a great proponent of General Education and the liberal arts at the college. Outside the classroom, Trent was an avid supporter of student engagement in theater and public speaking and of campus life, especially in his devotion to the Christie Day Shakespeare celebration.
Walking by his class, people could hear his personality. Trent was smooth and engaging with his student. He would encourage their speeches and presentations, and his students would learn and listen the advice he was giving.
Others at the college remember him fondly.
"Paul had such a vast knowledge about education. He never cut corners," said Prof. Michael Perrota, Chair of Communications and the Arts. "He was very clever and quick-witted. And would challenge his students and colleagues academically when need be. And just like that, he could transition to telling great stories about classic cinema that brought a smile to our faces."
Hartman added that the campus is quieter and less lively without Paul Trent. "Today, Paul's absence echoes throughout Maher and Victory Halls and rings in the ears of those of us who dearly miss him, deeply regret his passing, and hope to similarly live out a life so richly rooted in our fields and profession."
Those wishing to donate to this fund, please vist the website https://alumni.mercy.edu/school-of-liberal-arts-tree or click the URL code.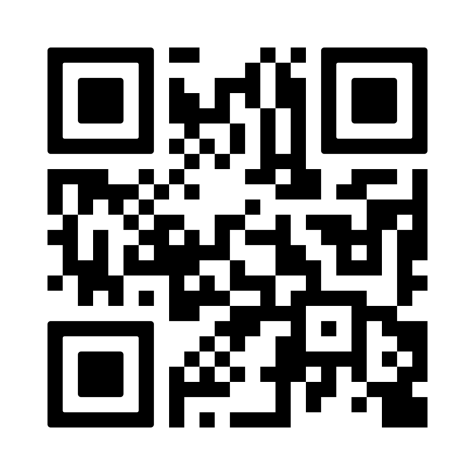 Leave a Comment
About the Contributor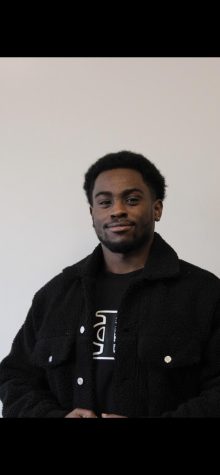 Nate Singleton, Impact Staff
Nate Singleton is a Junior pursuing a degree in Media Studies: Journalism at Mercy College. He serves as the President of the Black Student Union and the...