School Violence Prevention Workshop: What Youth Observe, They Could Emulate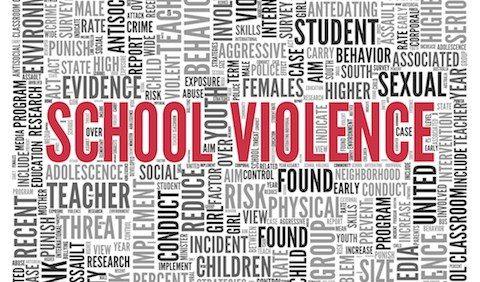 "How are we going to stop this? I don't even want to call it a trend. Not just mass shootings, other acts of school violence."
Imagine these words carried by wisdom and emotion. The speaker's voice still cracks after she says it. Someone who pursued this field after being rattled and off-guard at a school she worked at to become an expert.  
Dr. Tanya M. England shared these words at the beginning of the School Violence Prevention and Intervention Workshop in February. Mercy College hosted an online venue to invite others into this conversation and prepare them.  The Dignity for All Students Act ensured the two hours were of empathy and training. 
The online venue was open to all while helping those seeking teacher certification. It was a presentation sharing what people learned from the tragedy and fear so we can act in the present. The safeguards in place and the lessons passed on weren't the only facts emphasized. It was a reminder of what others started to combat school violence and what is done in the present. 
There's an uncomfortable expectation that only the children are asked or tasked to look at and prevent gun violence in some circles. An idea that makes people dismiss specific efforts and the children more unnerved. This presentation debunked that, showing how adults take on the responsibility and care for children in the halls. Not just at the moment, pulling them off each other in a fight, or encouraging them over the intercom. Ensuring the right ripples go through communities to help others with the trauma.  
It explained how the standard survival mode plays out in school with traumatic stressors. Typically it's fight, flight, or freezing up, but things go astray reacting to or being responsible for school violence.  
 The science behind this violent behavior in schools was explained in four factors. When the youth observe aggressive skills in others, they could emulate them. Aggression equaling rewards is the second mentality. They are witnessing the value system of acceptance with violent acts. One traumatic event is enough to stimulate an attraction or arousal of a similar incident and seek it. 
This youth violence has roots in traumatic incidents and reminders, said the speaker. What is disturbing to a witness becomes their norm. It could be one single incident or one chronic problem in someone's life. The trigger could be something intergenerational, a tragic history in someone's family. This loss and insecurity are one of the most complex triggers. 
"Kids nobody's paying attention to."  From that statement, England transitioned into the video embedded in the presentation, "Sandy Hook Promise: Gun violence warning signs."
The nonprofit's video showed a boy overlooked by everyone, even the viewer, planning and enacting a school shooting. The material and its comments made it clear there are signs, and sometimes there aren't any. One sign recreated in the video was that of the shooter posting on social media with a gun, which is lost in social media. The signs and the plans can be reported or stumbled upon on social media and eventually monitored. There's a better precedent for finding the indicators in a person and making a difference.
However, even when someone perceives these indicators flaring up on their radar, they must be careful with assumptions and responses. The vigilance in those you approach or appraise has to be accompanied by empathy. They have to be thoughtful, or it could worsen what goes through the minds of others. "  Prevention methods simply by observing, not judging what is seen with a student." 
"Parents expect the school to be similar to first responders. To protect, intervene and create safety for everyone. We are the nontraditional first responders for the community. "
England stated the responsibility placed upon professionals like herself in education. They have the same first mission as traditional first responders to prevent this ongoing problem. Unfortunately, the methods do depend on districts and funding. One school shown in this workshop had a live camera feed to the local sheriff's office and high-tech efforts in the hallway for potential school shooters. Another school was overcrowded and underfunded and had metal detectors. There was a genuine effort, fear, and emotion on both counts. 'One of the Most Dangerous Schools in  America 'and  'Inside The Safest School In America are stark contrasts but stand firm. 
" The power of educators is their assistance in teaching self-regulation and safety. Some schools have done in educating students, educating the community about what they could do," England said.
 The development and implementation of District Wide safety teams leading the district-wide safety plans. Likewise, the building-level emergency response teams create the emergency response plan. The emergency response teams contain school personnel, law enforcement, and representatives from response agencies before incidents. In the aftermath, it's all school, medical, and mental health personnel to help people cope. 
 Myriads of stress we go through students too, England added.  "The precaution and deterrent drills in fear, building muscle memory in this horrible reality. But it's not the only thing people can rely on. 
Leave a Comment
About the Contributor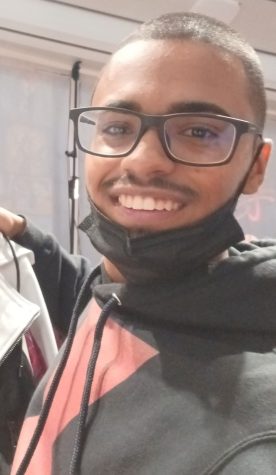 Edwin Gonzalez, Impact Staff
Edwin Gonzalez is a Senior Media Major. Trying to shift from creative and essay writing to entertainment writing and reporting.  He writes under  Empathic...