Dobbs Ferry Voters Reject Local Dispensaries
Last month, town voters in Dobbs Ferry decided against the ability for local marijuana dispensaries to open up in the village after the board of trustees opted into the idea in December.
The vote was an overwhelming majority, as 66 percent of voters decided against having local retail dispensaries, while only 33 percent voted for it.
This comes as a big surprise to some, as certain local students at Mercy and people around town said they'd be looking forward to having local retail cannabis available and even have medical cards.
A Mercy student, who wishes to remain anonymous, stated, "It makes no sense because weed is already decriminalized, so to decide against restricting our ability to buy it is worse than okaying prohibition."
They also continued that "it is dangerous to not regulate the sale of it, because of the constant culture of lacing, and not knowing what's inside your weed" and "people could even die if mixed with the wrong things such as fentanyl."
Another anonymous student argued, "This is a clear example of the many homeowners of the last generation not understanding the positives that can come with this."
"People going to get there regardless so to pretend it won't benefit the town in taxes is pretty crazy."
Dobbs Ferry's average age is 41 which is four years more than the average in a town in the state of New York, and the town is made up of 17 percent of people who are 65 or older. The older demographic in the town may be a big factor in why the vote was such an overwhelming majority, as the previous generation may not understand some of the benefits of it being approved.
Cedar Gifts, a local smoke shop in Dobbs Ferry, has been very disappointed to hear the news of Dobbs Ferry not being able to approve the vote saying, "They have been trying to approve but it just doesn't seem like it would happen, and not to confirm but we'd love the opportunity to expand the business." They continued by saying "We know we'd have customers that would love it, so bringing it on board would be a great help to them, who would continue to want more business with us if we expanded."
Online, there were many mixed opinions about what people thought the town should do about the vote. Some people, such as Ali Moss, a Dobbs Ferry local, posted "Do I care whether a dispensary opens in Dobbs? Not really. But I do care about fighting the moral panic, baseless claims, and disinformation that some in our village have wielded to ensure one could not."
She continued, "A Yes vote is not only a vote to allow a dispensary — it's a vote that demonstrates the people of Dobbs Ferry are forward thinking progressive, thoughtful decision makers."
However, not everyone was for it, as Diane Rief, another local said "It is difficult enough keeping teens away from liquor, cigarettes and drugs" and continued that "Why would a village administration suggest adding more stress to that plate of problems in a two-mile town by creating a cannabis dispensary down the street from the high school."
She then posted a pic of a vote no sign, clearly demonstrating her stance against it, because apparently in her opinion high school kids would be able to get it even though the minimum age would be 21.
There are many mixed opinions on this dispensary, and surely in years to come there will be more votes, but as of now, very few people would like to say yes to having one in this town for many different reasons.
Leave a Comment
About the Contributor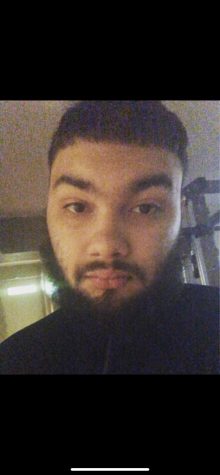 Kris Torres, Impact Staff
Kris Torres is a Junior Journalism Major at Mercy College.  A former football player, he is passionate in writing about Campus Current events, Sports,...