Mercy's Standardized Patient Program Is Shaping Tomorrow's Healthcare Providers
Mercy College is known for its healthcare programs for approaching the curriculum in a unique way changing the landscape of medical education. They do this by incorporating standardized patients in simulation labs as a form of training for medical students.
Standardized patients are actors who play the patient during the simulation lab. The patient is a fully developed character and even includes a medical history for the students to refer to.
Actors who play standardized patients follow a scripted scenario portraying the character in hopes of guiding the medical students to a desired end goal. Once all the scenarios are completed, the standardized patients can provide feedback to the students.
The feedback portion is extremely valuable because it allows them to recognize not only what they did right, but what they could improve on. The advice given will prove useful when these students have to encounter real-world medical situations.
The simulations provide valuable training opportunities for students, which allow them to develop the necessary skills needed in a hospital setting. Having the simulations occur in a controlled environment lets the student make mistakes and learn from them.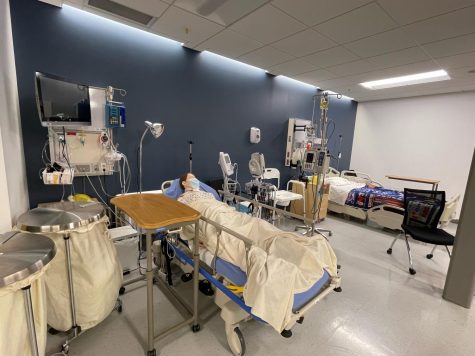 Standardized patients are proven to build students' clinical skills and facilitate their learning. Mercy College also recognizes the importance of diversity in the program which is vital to be exposed to all kinds of different patients.
Developing a sense of cultural competence is extremely valuable, as one can be more sympathetic and understanding toward their patient in all their future real-world encounters. Connecting with the patient and caring for them in the best way possible is a skill necessary to master.
While students develop their clinical skills, standardized patients are also encouraged to do the best they can to help build upon the students' interpersonal communication. Trust between the medical professional and patient plays an essential factor in delivering desirable patient care.
Simple things like making sure to wash one's hands or sanitize prior to interacting with the patient can make a difference.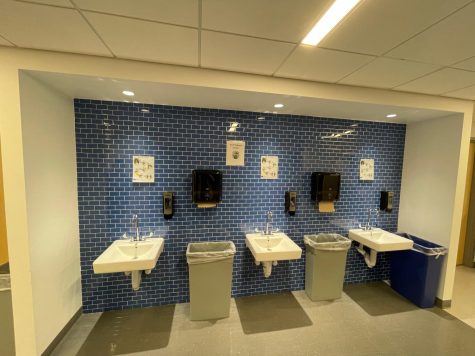 During one of the scenarios, students are expected to utilize the patient's history, perform a physical examination and explain the findings to the patient in a compassionate way. Students are given such a unique opportunity to practice having conversations with their patients.
In these conversations, there may be challenging or hurtful topics that arise. It's vital to strengthen confidence and empathy prior to handling them. Students need to develop the crucial skills to be competent healthcare providers.
Mercy College has successfully achieved that for many students. Other organizations and institutions continue to introduce programs to help our future medical professionals.
The success of the simulation labs is largely due to the collaborative effort between the educators and standardized patients at Mercy College. As the standard patient simulation labs expand and enhance the learning opportunity, they'll only continue to be recognized.
Shaping the learning experiences for each student played a major role in contributing to the future of education. Educators in the program and those associated with it are committed to seeing their students grow.
Media Studies Prof. Marc Palmieri reaches out to several students in the Mercy community to be a part of the simulation labs. He describes what it would be like and supports the student actors along the way.
Palmieri described the experience as such – "Mercy at Dobbs has this amazing simulation lab in Main Hall – it's like a real hospital floor – and this is part of their training. It's called "Standardized patients."
Educators alongside Palmieri orchestrated the structure of every scenario in the simulation lab. A character story is also created to help the actors, providing direction on how to approach the role.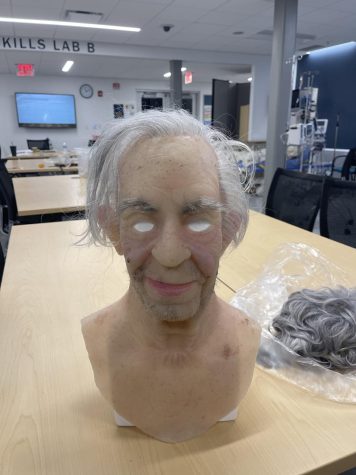 All of this is done in order to reach their end goal and have the students conduct a proper discharge while maintaining a trustworthy relationship with their patients.
Once they're able to do that, they'll continue to apply what they learn from the experience in the real world. That's what the real goal is for everyone involved in this style of training.
The appropriate implementation and usage of standardized patients in education can help develop learners' critical skills required to provide the best care possible day in and day out. It's conclusive that Mercy College's standardized patient program continues to inspire and prepare students for what's to come later on in their careers as future healthcare professionals.
Leave a Comment
About the Contributor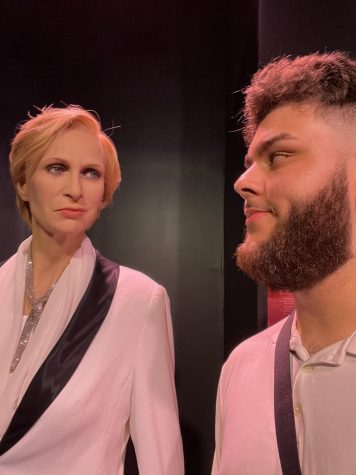 Joshua Ochoa Diaz, Impact Staff
Joshua Ochoa Diaz is a junior year Journalism major at Mercy College.

He writes a column titled "Cluttered Library of Thoughts", where he likes to talk...