Potential TikTok Ban Impact On College Students
In the last few years, the internet has been consumed with a concept known as short-form content. Video content like this appears on the popular social media app, TikTok.
College students have utilized TikTok as a creative outlet to express themselves and connect with others. There's also an entertainment factor that comes with engaging with the app.
Although, these are good elements of the app, concerns over privacy and national security have been raised in the United States.
Recent concerns with our privacy data have raised questions on whether it's even safe to be using TikTok. At the moment, government officials are prohibited from having a TikTok account because it poses a security risk.
The United States has shared its concerns over the app's data collection procedures and the ability to share sensitive information with the Chinese government. This has sparked a debate on whether TikTok should be banned in not just educational settings but the entire United States.
Once a recruiting tool, TikTok is now banned at Florida's public universities (via @hellokatepayne) https://t.co/ukTaAf1Ibu

— WLRN Public Media (@WLRN) April 7, 2023
"To the American people watching today, hear this: TikTok is a weapon by the Chinese Communist Party to spy on you, manipulate what you see and exploit for future generations," said Rep. McMorris Rodgers at a Congressional hearing last month with TikTok CEO Shou Chew.
TikTok operations do not take place in China, he says.
"TikTok itself is not available in mainland China, we're headquartered in Los Angeles and Singapore, and we have 7,000 employees in the U.S. today," said Chew.
"Still, we have heard important concerns about the potential for unwanted foreign access to US data and potential manipulation of the TikTok US ecosystem."
Aside from national security, the concern about education and its impact on children was also addressed.
"Your technology is literally leading to death," said Republican Rep. Gus Bilirakis of Florida.
If TikTok were to be banned, some students may feel more anxious, as the app is used as a way to decompress after a long day.
"I use TikTok as a way to relax after a long day," said John, a junior at Mercy College.
TikTok makes an effort to remind users to take breaks from watching videos if it detects you've been on the app for an extended period of time.
Students deal with the pressures of school, work, and relationship building, amongst many other things. TikTok is able to provide a level of comfort through entertaining videos. Without TikTok, there could be barriers for some students in finding a way to unwind.
Creative self-expression on TikTok is another important component of the whole picture. Content like challenges or dancing lets individuals, such as college students demonstrate their talents. It can even convey how comical a person is.
Building a community around the content one makes is also part of the process. To commuter students, this is a way for them to be more social and part of something bigger than themselves.
Nowadays, educators have even joined in on the fun over on TikTok by creating educational content. For some students, it's an alternative way of continuing to learn even in their downtime.
Educational content that covers science or social issues keeps the students up to date on what they might need to know. Engaging in these videos can provide a learning experience outside of the classroom, which may be considered one of the most accessible ways to be taught anything.
Eliminating this will limit the amount of supplemental learning and information they could utilize to better their education.
Additionally, students will be impacted negatively on the social front. Many of them use TikTok to make friends, build relationships, and network. Others who may share similar passions or hobbies with the student can connect and form a friendship.
For students who are content creators, there may even be a financial implication to those who are being paid for creating on the app. Also, it's far more important to have a significant social media presence nowadays because an individual's voice will possess a larger sense of power.
Apps like TikTok have been able to help students develop digital and marketing skills. Once a student graduates, they'll be able to apply that to their resumes when searching in today's competitive job market.
A ban on TikTok could have a significant impact on college students' daily lives. Not only could it disrupt their routines, but their freedom of creative expression. As talks continue on whether TikTok should be banned, college students around the world are watching for updates, including Mercy College.
Leave a Comment
About the Contributor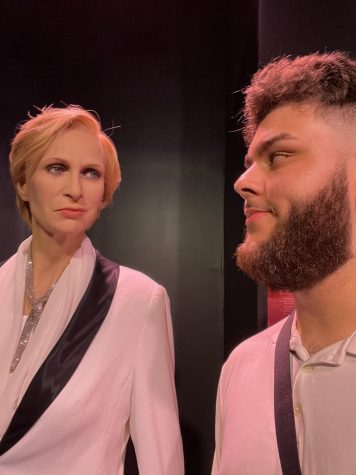 Joshua Ochoa Diaz, Impact Staff
Joshua Ochoa Diaz is a junior year Journalism major at Mercy College.

He writes a column titled "Cluttered Library of Thoughts", where he likes to talk...