Who Will Be the First Miss Maverick?
When thinking of a pageant, the basics usually come to mind. A stage full of thin supermodels showing off long dazzling gowns for the world to judge as they answer impossible questions perfectly.
However, Mercy's Caribbean Student Association (CSA) is determined to change the traditional aspects of beauty pageants with the 1st Annual Miss Maverick Pageant.
President Lauren Hicks '25 and Vice President Cyana Kelly '25 of CSA have worked to create this tradition for Mercy in a more fun and friendly competitive style.
The Miss Maverick Pageant has been officially deemed a part of Mercy's Spring Fling week by Campus Life and is set to take place April 20 on the Dobbs Ferry campus in Lecture Hall from 7-9 p.m.
The pageant is open to any Mercy College student from any campus, with the shuttle being available to the Bronx students and the train for Manhattan students. The pageant is also open to all genders.
Hicks said, "We want everyone to feel included."
Since the pageant is open to everyone and is not serious in the traditional pageant way, there are not many rules to compete. The only rule CSA enforces is for contestants to come prepared with a song for the lively lip sync battle that will take place in one of the rounds. Contestants can also expect questions regarding world justice issues, such as climate change, personality questions, and their experience at Mercy.
"
We want everyone to feel included.
— Lauren Hicks
The first-place winner of the pageant will be prized with a sash and sparkly crown to flaunt on themselves around campus. There will also be a Google form for the audience to fill out towards the end of the pageant to vote electives for the contestants, such as the funniest, the most confident, and the fan favorite, in order for every contestant to be recognized for their beautiful efforts.
Hicks became inspired to bring an annual pageant to Mercy after watching on television the Miss Universe pageant that took place in January this year. "I feel like it would bring more attention to campus. It's something people can look forward to. It will make the campus more lively and brings a safe place."
Kelly said, "In all honesty, I personally really didn't know what it was until Lauren mentioned it." However, both leaders of CSA loved the idea and posted flyers around all three campuses and on CampusGroups.
Within a few short hours of first promoting the event, CSA had already received 10 registers for the pageant. The feedback they received at first from students was definitely a little hesitant as Kelly recalls in their facial expressions. She said, "There's no discrimination. Just come and be yourself. And they are openly willing to participate." Hicks added that CSA was even receiving love for the pageant idea from professors.
"
There's no discrimination. Just come and be yourself. And they are openly willing to participate.
— Cyana Kelly
However, it has not been all easy to put together the pageant behind the scenes. "It's easy to think of an idea but a little bit harder to execute it. I feel like we shocked ourselves."
The student and faculty feedback ultimately gave both Hicks and Kelly the confidence to throw more huge events and more confidence in themselves.
CSA is an organization that highlights Caribbean heritage and Caribbean students, especially Caribbean countries that are less recognized by others. Kelly said, "My intention for CSA is not only to bring a safe place to Mercy College but also diversity because there's not enough diversity for black people or Caribbean people specifically so we want to be able to provide that support, that safety, that guidance."
Hicks adds to these intentions by hoping to plan more events based around black Caribbean countries, such as Haiti, Jamaica, Trinidad, and the Bahamas, in addition to those with more awareness, such as Hispanic country Puerto Rico.
CSA is currently working on more events to come, including selling snow cones for the hot days to come on campus and a hygiene awareness event to give back and inform Mercy students in a safe place.
However, their excitement grows faster for the pageant as the big day comes closer and the question everyone wants to know arises.
Who will be the first Miss Maverick?
Register for the pageant here!
Leave a Comment
About the Contributor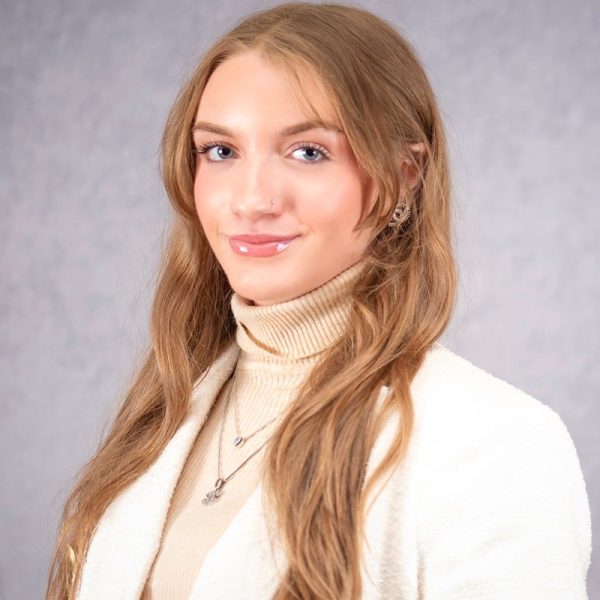 Alyssa Politi, Managing Editor
Alyssa Politi is a junior at Mercy University majoring in journalism and minoring in business. She serves Mercy University presently as the Director of...