The SGA is Here to Serve the Maverick Community, Election Ends 4/21
The students of Mercy College are being given the opportunity to control what the bright future of Mercy College will look like
The Mercy College campus has been in the midst of an election since April 3 that will decide who will step up to leadership positions and join the Student Government Association (SGA) to continue the mission of cultivating a strong and inclusive Maverick community.
Sixteen students threw their hats into the ring and submitted forms showing their interest in joining the SGA, but thirteen met the 30-signature requirement to officially get their name on the ballot.
When announcing her campaign for the role of Vice President on the SGA's official Instagram, junior-year student Adriana Flores, explained passionately that she does not wish to "advocate for one group of students but rather the community as a whole. I will be the voice of the people."
Dylan Wolfe, a sophomore running to become the Manhattan campus' next Executive Director, echoed the same desire to serve his classmates and create a positive impact on the people.
"I am committed to this endeavor and am eager to work alongside my fellow student government members to make a meaningful difference in the lives of fellow students."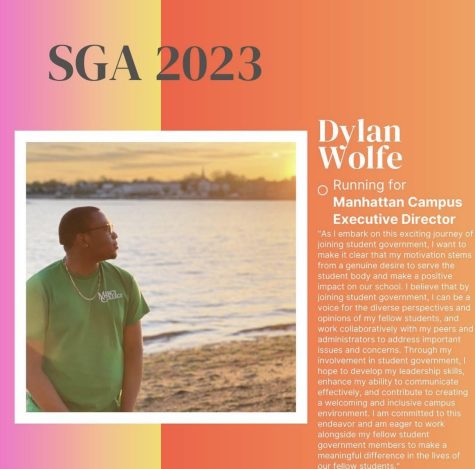 The voting process, which was extended to ensure a large number of students participated in the election, began immediately after spring break and will close Friday, April 21.
Victoria Costa, Associate Director of Campus Life, and Sydney Holley, Resident Director of Founders Hall, explained the importance of the Student Government Association being the voice of the students.
"We want to have representation from all the campuses," said Costa. "We want people to feel comfortable with us and talk to us."
As co-advisors of the SGA, Costa, and Holley provide outlines for team meetings and recently took on the responsibility of creating detailed agendas. However, next semester will see a major change.
Costa stated that "We're planning on stepping away a little bit next semester and giving them autonomy and being traditional club advisors."
This, according to Holley, is to provide the students of the SGA "opportunities outside of their roles and look for things they can be more involved in to hone in on their professional skills and serve opportunities to give back to their community."
Mercy's SGA is an organization consisting of seven key roles with the head being the SGA president.
As president, they will sit on the board of trustees and go to faculty meetings. If the president is unavailable to fulfill their duties, the SGA Vice-Presidents will fill in for them.
Other positions, including the Director of Student Involvement, Secretary, and Director of Finance, equally carry the duty of building strong ties with the student body.
When announcing her desire to continue to serve as Director of Finance for the organization, Rose Cinemas, said she'll "make certain that every club's budget is issued properly and fairly."
Social media is considered an incredible tool by the SGA as well as getting feedback from the last group of students who ran the group.
When looking to the future and the changes in the SGA that will be implemented, Holley explained that "being there and supporting them as advisors was important to them and getting them more involved in their roles and getting them to better understand their roles."
She went on to talk about the effects COVID-19 had on how the SGA was run and said trying to get their feet back into the water will be a major task the group will have to accomplish.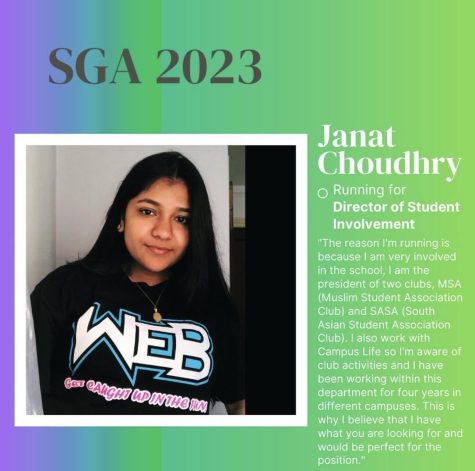 "COVID affected higher education in ways that we all understand and can't put into words. But, having a consistent time we met and being routed and structured brought us back from previous years."
"We just want our students to know that we are here to support them," Holley continued.
"We are rebuilding what was once was before the pandemic, we want our students to be involved and engaged and understand that there are opportunities for them here to be those advocates and be directly involved in those changes."
Mavericks are being allowed to take initiative and control what the bright future of Mercy College will look like.
All students should have their voices heard and the way for that to happen is to vote for whoever you believe will properly serve the student body.
Update – "The race was extremely close, and we had 329 total votes!" said SGA President Rita-Marie Masi in her announcement, she won 175 votes.
Bianca Mesadieu, the Vice President of the SGA, won 117 votes. Nate Singleton, the Director of Student Involvement, won 196 votes. The Director of Communications, Alyssa Polliti, won 267 votes. Both Rose Cineus, the Director of Finance, and Abiah Castro, the Bronx Executive, won 265 votes. Dobbs Ferry Executive Margarita Luis-Garcia won 141 votes. And finally, Dylan Wolfe, the Manhattan Executive, won 262 votes.
Leave a Comment
About the Contributor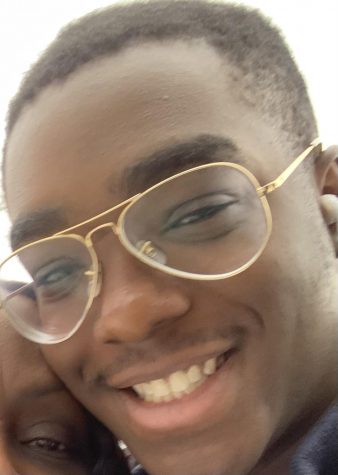 Maleek Munroe, Senior Editor
Maleek Munroe is a senior at Mercy College, majoring in communications. He graduated Nyack High School, where he found his love and passion for both...