How Schools Plan On Protecting America's Children
Over the last two decades, the safety of children and schools has been a top concern for parents, educators, and lawmakers across the United States. In response, schools have begun to implement a variety of safety measures, such as active shooter drills. But, one rising in popularity is the installation of rollout bulletproof rooms in classrooms.
West Elementary School, located in Cullman, Alabama, has opted to participate in the pilot program introducing bulletproof rollout rooms into classrooms. The reinforced space would be used in the event of an active shooter situation. What this means is that West Elementary School will be experimented on by KT Solutions' Rapid Access Safe Room.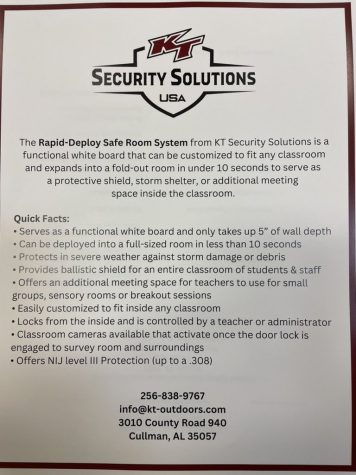 The rooms can be quickly rolled out as they are collapsible flat walls that provide additional protection for students and teachers which no one can access from the outside once secured. In emergencies, they can secure themselves in a safe area as they wait for help to arrive.
This comes as no surprise with the uptick in school shootings over the last few years making the safety measure go from concept to reality.
People in charge of piloting the program are hoping to create a secure barrier for students to feel safe.
With the increase, people have begun to take action and implement protective measures to make schools feel secure for not only the students but their parent's sake.
But, despite the benefit it may bring to schools, some are concerned with it creating more fear than anything. Many have even gone on to claim that it would lead to a false sense of security, especially if educators aren't taught how to utilize them effectively.
As a result, educators need to be properly trained to roll out the collapsible rooms in 10 seconds and have them deployed. If not, the usefulness of the added security measure goes by the wayside.
KT Security Solutions founder and CEO, Kevin Thomas, created the rollout rooms as a response to the Uvalde, Texas mass shooting at Robb Elementary School.
Thomas spoke on his intentions in making the rollout rooms. "What we have is a way to save kids." He also went on to say how he isn't a policy maker nor does he have control over gun laws and mental illness. What he does have though is "the ability to make things that are innovative."
He believes it is far more important to do something rather than wait around for others to act on the now unfortunate commonplace issue in the United States. Thomas was simply looking for a way to help and contribute as the "bigger issues" were being addressed.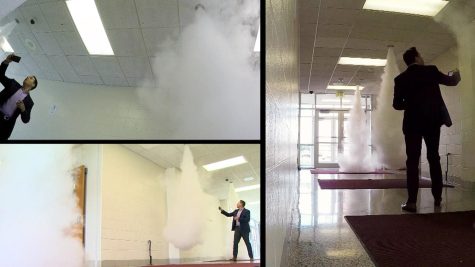 Like Thomas, before the creation of the RASR, schools across the country also started to take action and implemented their form of protection for students.
For example, metal detectors, additional security, and active shooter drills as preparative measures in the event of an emergency.
Southwestern High School in Shelbyville, Indiana decided to go a step further by developing a new safety program in conjunction with the Indiana Sheriff's Association.
The program includes teachers having emergency fobs to alert the school and local law enforcement of an active shooter situation.
Teachers and students are then directed to hide in a corner that is out of sight from the windowed bulletproof locked door until it is safe for them to do otherwise.
There are also cameras installed across the school that provides a direct feed to the sheriff's office to map the shooters' movements.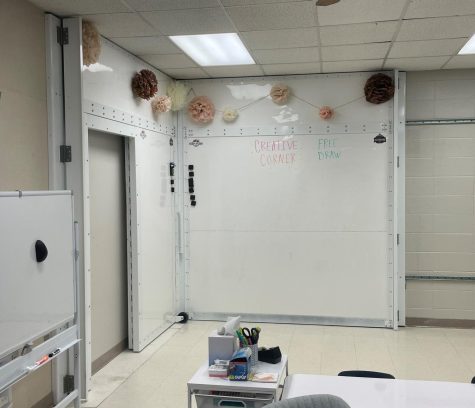 Not only will dispatchers be able to track movement, but be able to utilize smoke cannons also known as "hot zones" to lessen the visibility of the suspect in the hallway.
Safety measures like these were created to protect the children of our country and set the standard for all safety across schools in the United States.
Although Southwestern High School may not have set it just yet, they've left a lasting impression as the so-called "safest school in America," especially if inventions like KT Solutions' Rapid Access Safe Room were made after the fact.
Yet, some are still expressing their distaste for having more safety measures rather than addressing the actual issue- gun control. The following is a representation of what both sides of the coin are saying.
Insane that anyone is acting like this should be normalized, this is a Black Mirror episode for sure.

— Kate Irwin (@pixiekate13) March 14, 2023
"Insane that anyone is acting like this should be normalized, this is a Black Mirror episode for sure.", said Kate Irwin on Twitter.
It's sad that a bullet proof room is necessary in classrooms

But it's smart to have a bulletproof room in classrooms

Better to prepare for the worst than hope for the best

— Jay D. Cartere (@JayCartere) March 16, 2023
"It's sad that a bulletproof room is necessary in classrooms. But it's smart to have a bulletproof room in classrooms," said Jay D. Carter on Twitter.
Regardless of the debate, the effectiveness of the safety measures depends on a slew of factors. For example, how they are manufactured, installed, and utilized in schools. Those arguing against these additions are saying there is no substitute or way around addressing the source of the issue.
Some have even stated that the high costs of installing new safety measures may be something to consider because it's not likely to see the benefit.
The potential psychological impact it can leave on students has been a major concern because additional safety measures such as rollout rooms may send a message that school shootings are an inevitability.
While others argue that it alleviates anxiety and worry, knowing they'll have a safe space to protect them from danger.
In the eyes of critics, no matter the approach, the best way of addressing school shootings is to provide more mental health resources and advocate for gun control reform. Although, this may be one approach, a singular solution is still to be determined.
It's abundantly clear that school shootings will only continue to be a pressing issue that requires a coordinated and appropriate response, by not only the leaders of the country but local schools as well to make a change.
There is no one size fits all solution, but there is hope.
With effort from all parties, it is possible to ensure the safety and well-being of every child in America trying to receive an honest education.
Leave a Comment
About the Contributor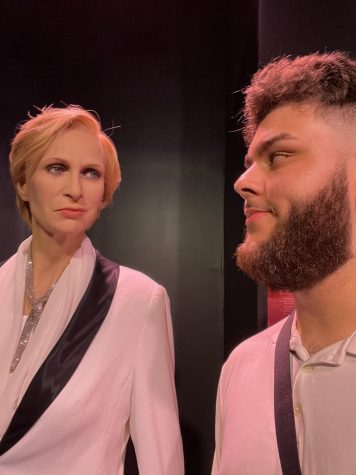 Joshua Ochoa Diaz, Impact Staff
Joshua Ochoa Diaz is a junior year Journalism major at Mercy College.

He writes a column titled "Cluttered Library of Thoughts", where he likes to talk...