Associate Professor Awarded For Presenting 'Failure to Fail'
Mercy's Associate Prof. Ruth Lyons Hansen, P.T., D.P.T., Ph.D., was awarded the Physical Therapy Learning Institute's Educational Influencer Award for her presentation, "Failure to Fail: Physical Therapist Clinical Instructor's Perceptions and Practices."
Failure to fail is the failure to submit an unsatisfactory evaluation when student performance warrants have been explored in other health professions. It has been documented in nursing, medicine dentistry, social work, and education.
FTF has been found to occur at all levels of nursing. It occurs between 17.3 percent to 23.5 percent.
"Clinical Instructors (CI) should realize it's okay to submit an unsatisfactory report for underperforming students," Hansen states. "We have to help not make failure a stigma."
With the merger of Prof. Hansen's quantitative and qualitative data, there was support to say that failure to fail exists in PT clinical education. The student level in the program is associated with FTF as well as the PT degree level.
The purpose of the presentation is to explore the physical therapist CI's perceptions, practices, and experiences when supervising an underperforming student. Also, it is to determine if failure to fail exists in PT clinical education. If so, what organizational, personal, and demographic factors may be related to it?
Hansen asked important questions to help guide her through the study. She focused on how CIs perceive their ability to effectively manage a student who is underperforming in clinical education. She also looked to figure out what strategies and interventions CIs use to help UPS (underperforming students).
Additionally, Hansen asked if failure to fail exists in Physical Therapy Clinical Education, and if it does exist, what is the relationship between FTF and demographic and organizational factors?
Factors identified as contributing to FTF:
Inadequate preparation and skill at evaluating.

Anticipation of a grievance.

Lack of reasonable remediation plan for the student.

Attitude toward a student (more likely to pass if they like or are perceived as trying.)

Negative attitudes toward failing a student.

Pressure to pass.
"In retrospect, I recognize that I have submitted a passing evaluation for a student who should have failed," as well as the other 14 percent responded yes.
There was 68 percent agreement among the study's participants that they would be more likely to submit a failing evaluation if there would be an opportunity for the student to participate in remediation.
Over 50 percent agreed that they were more likely to submit an unsatisfactory evaluation for an underperforming student in an earlier (first or intermediate) clinical experience as well as being more likely to submit a satisfactory report for an underperforming student who was trying.
The majority was not in agreement when asked if they wouldn't submit an evaluation reflecting performance below expectations for the level of clinical experience unless there were safety issues.
Some CIs may say, "It was my first student, expectations were not clear, and it was easier at the time to let the student pass."
Other reasons may be the student struggled with confidence and thinking on their feet with clinical skills. However, they showed great self-reflection, which was why a CI ended up passing the student.
Nearly 30 percent of CIs with an entry-level degree or bachelors submitted a passing evaluation for underperforming students while 13 percent of those with a master's degree and a DPT do the same.
Qualitative themes of FTF are that it was a challenging experience and the pursuit of identification of the UPS and intervention strategies.
The main one seemed to be the CI's perceptions and factors relating to FTF, however. Followed by support scaffolding. PT CIs had negative perceptions of failing a student and this is similar to what has been described in medicine said research by Cleland and Hrobsky.
Safety was noted as the main reason CIs would submit an unsatisfactory report for UPS. Student level in the program appeared to be a bigger focus in this sample than what is described in studies in other disciplines.
The conclusion of the study comes with data supporting that FTF is present in PT clinical education. Data reflect that student level in the program, CI negative perceptions of failing, entry-level degree of the CI, and support from coworkers and the academic institution may play a role.
Further exploration of the contributing factors is still needed.
"The hope coming after this is the building of more support for students and departmental culture."
Leave a Comment
About the Contributor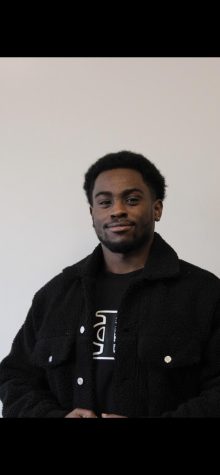 Nate Singleton, Impact Staff
Nate Singleton is a Junior pursuing a degree in Media Studies: Journalism at Mercy College. He serves as the President of the Black Student Union and the...