Mercy College 5th Annual Period Power Event
Give power to the period! And yes, I am talking about the actual menstrual cycle!
Did you know that your menstrual cycle says a lot about your body and health? You should pay attention to your little V more often than you think. Your menstrual cycle is not only about bleeding as there is much more than a heavy flow.
"My vagina is my own. I am in control of my body. I determine my own happiness. I am love. I am joy. I am power." – Mercy College Student Health Office.
Mercy College held its 5th annual Period Power event at the Manhattan Campus on Thursday, April 27. This event was open to all identities to learn about vaginal health and students were offered tampons, pads, menstrual cups, period underwear, and menstrual disks. There was also a one-to-one explanation of the female reproductive system given by Roe a staff from the nursing department who helped anyone with a concern about their bodies.
This event helped bring awareness to the menstrual cycle and the different methods that women have to use in their cycle. A method that was very popular and mentioned several times at this event was the menstrual cup. This cup is mess free and painless compared to other traditional methods women have been using.
Students were also given a brochure called "The Little V-Guide – What They Didn't Teach You In School." It's a pocket guide to navigate your health and wellness. This brochure includes tips and tricks for a healthy vagina and a healthier lifestyle, it also includes information about how to keep a normal pH balance and how important it is for the health of the vagina. It also informs us about an app called "Aunt Flo" which is a tracker that helps you understand your mood, symptoms, and workout tips to reduce the symptoms and pain of PMS.
Not only did they speak about the menstrual cycle but this event also spoke about sexual violence. Elizabeth Fanelli, the director of Title IX and Equity Compliance, spoke about sexual violence "One in two women have experienced sexual violence other than rape in their lifetime. As compared to men where one in five men have experienced sexual violence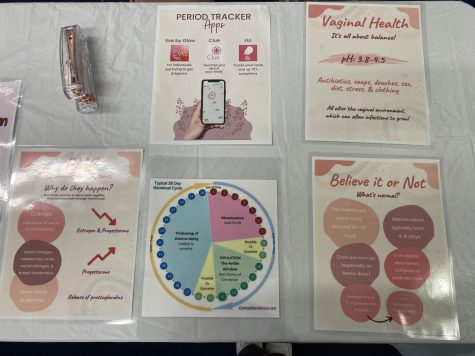 other than rape in their lifetime," said Fanelli. I
This topic brings awareness to sexual violence and helps people speak up especially women in this case.
The National Sexual Violence Resource Center (NSVRC) stated that "Among college women, 9 out of 10 victims of sexual assault knew the person who sexually assaulted them." Fanelli was a lawyer before being the director of Title IX and Equity Compliance she mentioned how her past position helped her advocate and speak up for women and she helps women share her stories in hopes to bring recognition to this matter.
This event also covered the topics of sexually transmitted infections and prevention they also offered free condoms to students.
Leave a Comment
About the Contributor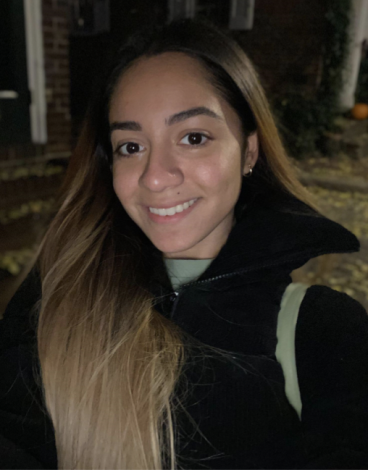 Laura Medina, Impact Staff
Laura Medina is a Communication Studies major at Mercy College and is 21 years old. She is interested in the Media and Entertainment industry. She would...