Big Brothers Big Sisters of Westchester Fundraiser
Advertising and addressing a striking evening. Reeling people in with Rental shoes.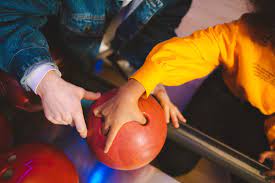 The nonprofit Big Brothers Big Sisters of Westchester will host their 10th annual fundraiser Bowl For KIDS' SAKE, at Bowlero Lanes in White Plains on June 6th at 6 pm.
The organization focuses on mentoring relationships that help motivate the youth, trusting in their future are they maintain or create bonds between them. Documenting the positive change that happens in their lives with enduring evidence.
In a month, there will be bowling with a purpose, a time to meet empathic peers, and an opportunity to support mentoring programs for at-risk youth in Westchester County. Those participating are allowed to be part of a team. Familiar not just for those part of Big Brothers Big Sisters of Westchester but anyone who visited a lane. Anyone can be a part of a team or one of the individual bowlers by texting BOWLBIG to 71777 and sharing it.
They will raise money through online donations from their associates, family, and friends. They are setting up online fundraising pages on whatever platform and waiting for the contributions to start rolling in. The pride of Port Chester is patient and professional with their request, with possible rewards.
The top fundraisers will be rewarded with prizes and satisfying knowledge of what they've done for local children. Those that raise $500 or more for the event will obtain official Bowl for Kids' Sake T-Shirts. The funds are critical, and the people are caring and hardworking. Getting children's minds out of what's grim.
The organization itself was founded over 100 years ago in the big apple. The youth mentoring organization established its mission in 1958, working under the Big/Little model where it's the adult volunteers and children.
The terms "Bigs" and "Littles" are terms of endearment, becoming very meaningful and treasured in the changed lives of the youth, Big Brothers Big Sisters is the largest and oldest youth mentoring program in the United States.
Big Brothers Big Sisters of Westchester aims to give kids facing adversity healthy professional relationships with mentors to improve their lives. Their vision is for every Westchester or Putnam County child to reach their potential in school and life. They ask others to transform children's lives in any way they can open for more volunteers. To become a big within the program and embed yourself in a child's life to improve things. To be one of the over 275,000 volunteer Bigs in hundreds of Big Brothers Big Sisters agencies.
BBBS honors their great match relationships, the success stories of children on the wrong path now having their horizons broadened and their whole lives ahead of them.
Showing them off on the official (BBBS) website and their official social media pages. Celebrating the academic success littles have shown off, their newfound confidence, and their favorite activities together.
Even at the start, they have confidence and trust when a big and a little are matched, they posted about it. Describing everything included in prior and upcoming events that excite and reminisce. Even within the time and location of mask mandates, it was reportedly a success filled with delightful smiles. The promotional material is as creative as the events to win people before they can register. Reviews have stated they wanted similar organizations to copy their style of kindness and events with the true effort involved. Their optics seems optimistic, not opportunistic.
Giving their congratulations to the success of others, whether it be the Bigs, the Littles, or the people in their lives that have their professions. And highlighting the others who gain positions in (BBBS).
Showing even more proof of the Bigs and Little being professional and proficient. In the beginning, after the original pairing, Big is asked to schedule time with the mentee for a few hours a month and work out a good balance. For the fun, for experiences, the little has always wanted or never considered in the first place, and for the outlets that pull them away from trouble.
The evening itself is full both in terms of entertainment and interaction. It's more than bowling with dinner and drinks. It's fulfilling in a different sense.
The chance to meet with the people behind Big Brothers Big Sisters of Westchester. To hear the honest stories of families who were changed for the better because of the organization's programs. To hear testimonials from the organization's corporate sponsors, staff, and volunteers. Showing the support system of the organization's workforce at every angle.
Partnerships in a special community going one-to-one " to ignite the power and the promise of youth." Dance music around people in an environment of empathy instead of networking.
They now require male volunteers to help deal with their abundant waitlist of male mentees. It's a wonderful program that rolls toward progress, helping those who, unfortunately, face a gutterball of a delay.
Children aged 7 to 17, as their littles, have been kept in school and away from corruptive influences. It's easy to lend a hand or reserve a spot within the event or the organization with enough effort. They offer full online applications and interviews for anyone worried about the process.
For worries about qualifications, they are training everyone in their mentoring community, supporting them so they can support others. For any possible Little Brother or Little Sister won't hesitate and ask people to do the same.
Leave a Comment
About the Contributor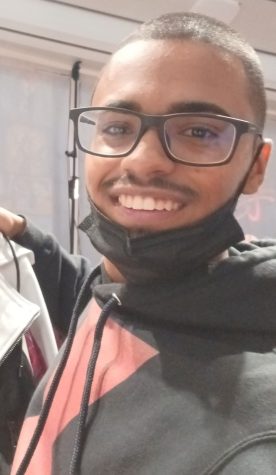 Edwin Gonzalez, Impact Staff
Edwin Gonzalez is a Senior Media Major. Trying to shift from creative and essay writing to entertainment writing and reporting.  He writes under  Empathic...