---
Swiping right was designed to simplify the quest for finding true love in the modern world. However, instead of sending heart emojis, Gen Z and millennials are sending rather different emojis—the eggplant.
Digital matchmaking was once seen as the golden key to forging meaningful connections. Still, that purpose seems to have been lost and apps like Tinder and Hinge are now infamous for being simple instruments for nightly encounters.
Hookup culture has fundamentally changed the game. Yes, a one-night stand can offer a momentary sense of pleasure, but what happens on an emotional level after that quick thrill?
Questions are now being raised, by both mental health experts and the ones engaging in hookup culture, that put a spotlight on the effects of online dating and how it relates to the modern views on intimacy, trust, and human connection overall.
"There seems to be a need for more research in this area of meeting people online, and then having that result in a hookup and how that is affecting individuals and maybe even societal norms on a large scale," said Mercy University Professor Julia Zavala in an interview.
Zavala went on to discuss an article titled "Assessing the Personal Negative Impacts of Hooking Up Experienced by College Students: Gender Differences and Mental Health"
In this conversation, she summarized the conclusions by explaining that researchers found that the female participants reported more sexual regret compared to their male counterparts.

"Some had reported that there were some positive effects, but then there were a lot that reported negative effects of hooking up. Some of those effects were embarrassment, loss of self-respect, and regret."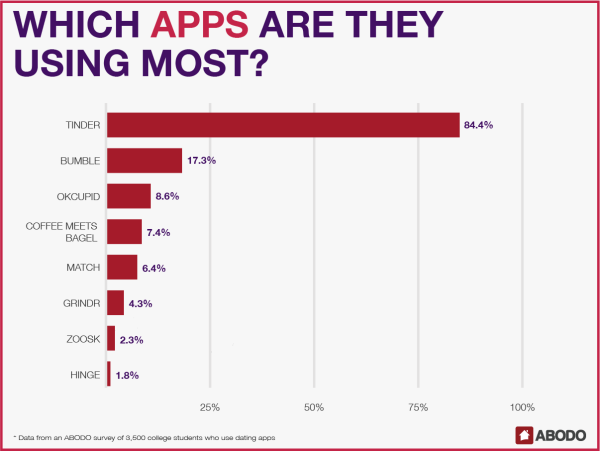 The paper also went on to claim that casual hookups were linked to mental health issues such as anxiety, depression, low self-esteem, and reduced life satisfaction.
Even though we can take these findings into account, Zavala also made sure to explain that we shouldn't take these conclusions wholeheartedly.
Hookups and depression may be related, but there is no way to say for sure hookups are causing depression.
"Is a depressed person more likely to go and seek a hookup because they think it will make them feel better, or is it because the hookup leads to their depression? It's hard to say which comes first, especially in a noncausal research like that."
It seems there is a skewed perception of casual sex and its potential effects on one's mental health. Much of the academic research regarding the topic tends to lean into focusing purely on the negatives.
And Jessica Bolden, an AASECT-certified sex therapist based in Texas, argues that this lack of unbiased research and proper education stems from American culture still seeing sex as a taboo activity.
"So not to get on a huge soapbox," Bolden said, "but I think our culture in the United States is very sex-negative. It's very sex-shaming, especially for women. Women are, are not taught about their bodies. There's still a purity culture that very much exists.
As a sex-positive therapist, Bolden works with patients to erase the stigma and shame of sex. And that stigma and shame could be the reason most research on the topic focuses on regret and anxiety as potential emotions felt post-hookup, rather than balancing these effects with discussing the positive effects of sex.
But consent, and understanding just exactly what you are consenting to, is an important factor.
Bolden states "It all goes back to consent, you don't want to consent to something that does not align with your values. So if you see it through a positive lens, then I think you're more likely to have a positive experience or report positive experiences from it."
Even though much of the research focuses on the negative effects, some papers – like a 2014 Journal of Social Psychology and Personality Science article – show that the positive outcomes of causal hookups cannot be denied.
The article in question found that sexually unrestricted students reported higher well-being and lower stress levels.
Bolden said, "My take on this article was that the effects of casual sex depend on the extent to which the behavior is congruent with one's general personal tendencies. So basically, what I think is that when people report dissatisfaction or regret, it's because they consented to something that they didn't want to consent to.
In other words, if casual sex isn't congruent with one's personal beliefs, there is a higher chance they will see their hookup in a negative light.
Zavala also talked about the common idea that dating apps and hookup culture need the dehumanization of partners. Instead of swiping right to find genuine connections, the culture of dating apps has taught a generation to see others as potential sexual partners.
But this is a double-edged sword.
"Even on the 'swiper's' side, I think it reduces that potential to be vulnerable. Because if you think of going out and approaching somebody in a bar, it takes a bit of competence and vulnerability to approach somebody. And then there's that fear of rejection that comes with it. There's a lot of testing of one's fears, and developing self-esteem and confidence. But when you do it on a phone you lose that tinge of fear."
"I think at the end of the day," Zavala said, "everybody wants love."
But when looking for love, many want stability first.
"And so if this idea is where people would rather be in a fully committed relationship, once they're stable, it seems apparent to me that during this emerging adulthood, you're gonna get a lot more hookups and unstable relationships, just because they may not be fully stable or perceive themselves to be stapled yet."
With Gen Z and millennials struggling through the current financial crises in America, this factor could be leading to the "longer path" to love.
Bolden echoes this idea, saying that Gen Z has huge numbers of parents who have divorced and that people are being very intentional about who they date.
"They're being more intentional about engaging in longer-term relationships, and marriage and children So, I don't know about having a hard time finding love, I see it as just being more picky, which I think is not a bad thing."