OP/ED Get Active, You Lazy Bums
There's one constant complaint heard around campus – "There is nothing to do here!"
Students are constantly complaining that our school doesn't have enough activities. The truth of the matter is that Mercy has plenty of weekly activities for students to do, and plenty of clubs to join. So what is the problem? The incredibly lazy, lack luster student body, the generation of procrastinators frequently exclaiming "I'll do it later," and finally, you have those students who are anxious to start something, but when they start realizing the amount of work involved, bail on it.
Half the time when I talk to someone new on campus, they say the same thing.
"There's nothing to do here, and if they had clubs, I'd definitely join some."
And yet club populations dwindle and eventually die off. Take for example when one student asked me if The Impact News was a club, I proceeded to explain to her that The Impact News was not a club per se; it was a class that also contained volunteer staff and interns. She proceeded to tell me that was stupid and that anybody should be able to join the paper. I explained anyone could write for the paper, and even encouraged her to contact the advisor. Needless to say he never heard from her agai,n nor did I. The point I'm trying to get at is that there are many clubs on campus as well as activities.
If you can't find a club that interests you, try creating a new one. Creating a new club at Mercy really only takes a few steps and the main one is finding other students interested in joining. Students can contact Joe Cooke, the Student Clubs Coordinator and creator of the Club Handbook.
"Students wishing to start a club must read the handbook and submit it back to me. I have designed the handbook in a way that will allow students to easily write a club constitution," said Cooke.
The handbook details some of the responsibilities associated with leading a club, and even adds problems that one may encounter during the process. Beyond that, the handbook adds a checklist and strategies on how to manage the organizations budget as well as how to organize fundraising events. Clubs are allowed a $500 stipend at the beginning of the academic semester. To keep clubs active, the club is required to host at least one event per semester, and they are required to host one community service activity. Proposals for such events should be presented to Joe Cooke. Cooke also advises students to create flyers for the club to generate interest. Joining a club or even leading one is a great opportunity to meet new people, network, and looks great on graduate school applications or resumes.
One of the more active clubs on campus is the Rotaract Club, a club dedicated to community service and hosting events on campus. The Rotaract club is led by President Matt Lento who was elected January of 2012. The Rotaract club attracts students who are passionate about community service and able to devote a fair amount of time to club activities.
"They have to be willing to partake in roughly 40-50 percent of club activities or at least keep in touch with me if they can't make events."
Anyone interested in joining can contact the group through Facebook.
Lento offered some words of advice for students looking to create their own clubs.
"First, find a faculty member that would agree to be the supervisor of your club. Then you should find members that want to join, following that you could than start to plan meetings and activities, and finally promote the club with flyers and on social media such as Facebook and Twitter."
If clubs aren't your thing there are plenty of other activities hosted by Mercy College such as the upcoming Spring Fling, a 4-day long event April 17-20. For day one of the events, Movie on the Hudson will be presenting Wreck-It Ralph. April 18 will feature the Student vs. Staff baseball game. On April 19, DJ ENVY, Piff Unit and Juelz Santana are performing at the Spring Fling concert. Finally, Saturday, April 20,there will be Carnival Games and other festivities.
They say your career and your happiness is in your hands. Your college experienec and participation in activities are no different. Get involved.
View Comments (1)
About the Contributor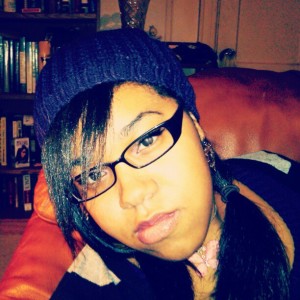 Sasha Majette, Senior Editor
Sasha Majette is a senior studying health science. She is a self proclaimed technology enthusiast and her hobbies include video games, digital art and...