OP/ED: Soccer Here To Stay? A Brit's Perspective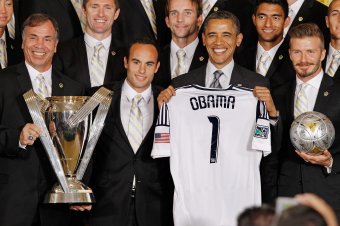 Although soccer may not be the most popular sport in the United States, it is definitely one of the most fastest growing and prospective for the coming years. British imports are usually a giant failure or they take off and spark huge excitement across the county and this is what is currently happening with soccer and the MLS. 
Fans are following more international tournaments at both club and country level and this is down to the large European clubs choosing to come to America during their pre season practice to train and play exhibition matches against each other or against the MLS sides. Manchester United and Real Madrid often tour the States and have been coming here annually for the last three years often playing against an MLS all star team in front of full capacity stadiums. Most first division colleges in the United States now have both a women's and a men's varsity soccer team with California and Notre Dame the current top teams in the country.
Both of Mercy College's soccer teams had perfect records going into last weekend and things are looking promising for both the men's and and women's side. Mercy's women's soccer team ranked seventh in the latest National Soccer Coaches Association of America/ Continental Tire East Region Poll.The growth of soccer at Mercy is evident and you can see it around the campus, the absence of a football team has paved the way for soccer to finally take the limelight and it's easy to see that it's becoming a very popular sport here at Mercy. The crowds gather for all of the home games and it's difficult to find a place to sit when the weather is good.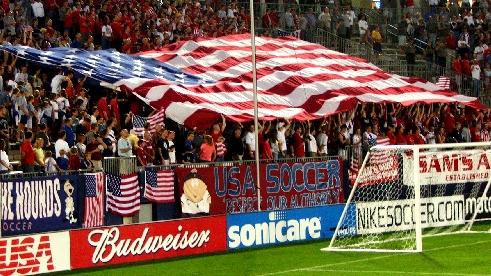 The attraction of soccer to Americans has always been around and many great players such as Pelé, Best & Cryuff throughout history have tried to help it develop by joining the leagues and playing to packed crowds. When the United States hosted the World Cup in 1994 people began to realize that it wasn't just a small sport that the English played, it was the biggest and most played sport in the world. It wasn't until David Beckham joined LA Galaxy in 2007 that American's became actively involved in everything soccer related. His debut at The Home Depot Centre drew in a record crowd of nearly 35,000, including many celebrities, coming on in the 78th minute in a 1–0 loss to Chelsea. The match brought unprecedented TV coverage from ESPN, who used 19 cameras to cover it, including one trained only on Beckham, even when he was on the bench.
Following the success of soccer at Mercy this season I found that 80 percent of students are now more interested in keeping up with results and seeing Mercy succeed. A group of girls in the cafeteria were especially proud of their home women's team, "I think that it's really good that soccer has taken off at Mercy. I really like seeing our sports teams succeed"
With the huge increase of attention, soccer is already feature at most colleges around the United States and that would solidify the impact that it has had on the American culture. David Beckham has been key in the transition of soccer to a niche sport to a nationwide phenomenon he is an ambassador for the sport worldwide and the British Invasion will continue to grow in the coming years.
The Mercy College women's soccer team are still currently undefeated on home soil after a strong midweek 2-0 win against Nyack, they will face Queens (N.Y.) this Saturday afternoon. The men's side will also face Queens (N.Y.) this weekend after a poor midweek performance at Dowling where the score was 0-4 which is the Mavericks third game without a win. Regardless, the momentum doesn't figure to slow down, and neither will the fans.
Leave a Comment
About the Contributor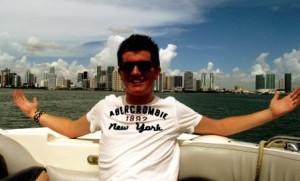 Samuel Neve, Editor-at-large
Sam Neve is junior international student from Great Britain studying Journalism. He has an eclectic taste in both music and sports and enjoys going to...