OP/ED: Can a cup and straw save a life?
"Would you know if an odorless, colorless and tasteless rape drug were put in your drink? What if your cup, straw or glass could tell you?"
This is a pitch that comes from a group of people who've put their minds together to develop a cup and straw that will change colors in the presence of date-rape drugs. Substances such as ketamine, rohypnol, and GHB that touch the surfaces of the drink ware will turn into a designated color used to detect the drug, alerting the consumer.
The idea came from Mike Abramson, founder of Drink Savvy Inc., when he was "roofied" while out drinking with his friends. One of the company's main goal is to their products into bars and into the hands of college students.
Abramson has said that the company has done tests to detect Rohypnol and the anesthetic ketamine, and expects to start selling the cups that will detect all three drugs in mid-2014. A pilot program will take place in a bar in Boston sometime in December or January.
Why is this idea just starting to come around now, when something like this should've came out years ago?
The horror stories I have heard about date-rape drugs and rape are scary as well as extremely heartbreaking. Movies like The Hangover depict funny situations after waking up from a night of being drugged by one of their friends, but scenarios like that just don't happen in real life.
According to a 2007 study for the National Institute of Justice, only a small fraction (2.4 percent) of female undergraduate students who were sexually assaulted have suspected or were certain they were incapacitated after having been given a drug without their knowledge.
A simple cup and straw could help lead us on a path to end sexual assault problems. There have been way too many incidents that could have been prevented with something like this. According to The Center for Women and Families, alcohol is a main concern as "For rape which takes place on campuses, alcohol is being used in 90% of cases."
Daisy Coleman's story was one of the many stories I have heard about rape, but her story really got to me. Coleman was only 14 years old when she was raped by a senior boy, named Matt and four of his other friends. After about having five shots of alcohol that the boys had supplied, she blacked out and was discarded in the snow. Once she was found by her mother, she was cleaned and taken to the hospital, where she found out that she had been raped.
Coleman's life completely changed after that night. She wasn't able to go out in public and was even suspended from the cheerleading squad, where she was told that she was "asking for it." Her family suffered too, as her brother was bullied at school and her mother lost her job. After the charges had been dropped against Matt, Coleman is finally taking a stand and the case has been reopened.
According to The U.S Department of Justice's National Crime Victimization Survey, someone in the U.S is sexually assaulted every 2 minutes. There are too many cases where girls like Coleman who have been the victim of rape. If something as horrible as this can be prevented, why not fund it?
The cup and straw created by Drink Savvy could not only prevent those from being drugged, but even raped as well. In a study done by the U.S Centers for Disease control of 5,000 college students at over 100 colleges, 20 percent of women answered "yes" to being forced to have sexual intercourse, averaging one in five college women that have been raped some point in their life.
Colleges and universities throughout the country can benefit greatly from this drink ware. College drinking is extremely widespread, as four out of five college students drink alcohol, according to the National Institute of Alcohol Abuse and Alcoholism (NIAAA). The NIAAA have also found that more than 97,000 students between the ages of 18 and 24 are victims of alcohol related sexual assault or date rape.
There is no way to prevent college drinking, but Drink Savvy's creation ware could prevent being drugged by a date-rape drug. It could even possibly prevent rape itself. If their students plan on drinking, at least the college can supply cups and straws that can turn a night of fun into a night of terror.
Leave a Comment
About the Contributor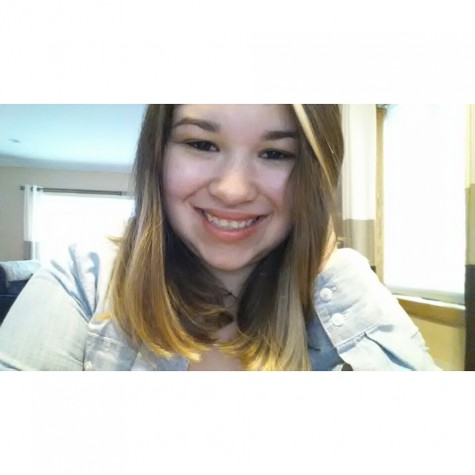 Maria Elena Perez, Managing Editor
I'm a senior at Mercy College majoring in journalism, and have been writing for The Impact since my sophomore year. Currently, I am the Managing editor...