OP/ED: Racism Still Exists, And Our Generation Allows It.
A generation so open to change  may not be as open-minded as society might believe they are, as racism is still a huge issue in our generations today.
It's really difficult to believe that racism is still around and that it happens so often on our own college campuses. The scariest part about it is we don't even notice it because it's part of the social norm. In the past month or so, there have been plenty of incidents where racism has been a constant issue.
Remember the Richard Sherman interview?
After winning the NFC Championship against the San Francisco 49ers, Sherman gave a very boastful and adrenaline filled post-game interview. Anyone with a brain and an understanding of sports know that after a big win there will always be some type of trash talking. The cornerback just happened to take it to the next level by getting pretty aggressive.
Sure, it gave everyone a good laugh there's no doubt about it, his interview was hilarious. What seemed like a really funny interview turned into racist commentary, as social media websites exploded with nasty comments about Sherman's post-game trash talk, calling him the "n" word and a "thug".
How is a Stanford University graduate and cornerback for the 2014 Super Bowl champions the Seattle Seahawks a 'thug'? I don't see too many 'thugs' walking around town with a Super Bowl championship ring on their finger and a Stanford degree.
And what about the 'n' word? Most of the newest generation has adapted the 'n' word into their vocabulary, not realizing that the word they're using is a word that is still greatly looked down upon.
According to an Impact survey, 60 percent of Mercy College students say the "n" word every day, a couple of them commenting to say that the 'n' word was acceptable to use "depending on who uses the word". Yet, 90 percent of these students know that racism and discrimination still exists today.
So, it all depends on the person who uses the word? What's that supposed to mean? I don't mean to sound like an annoying, nagging parent, concerned about what her kids might be picking up at school, but where do we draw the line? The survey also showed that although they use the word, 50 percent of Mercy College students find the word to be offensive.
That's a bit of a contradiction, isn't it?
Sherman's little outburst wasn't the only major controversy that broke out into racists comments on social media. Coca Cola's America the Beautiful commercial, which was supposed to show how diverse and open-minded our country is, aired during the Super Bowl. The commercial got a lot of backlash on social media websites, as many people called the actors in the commercial "terrorists" and said that they shouldn't be singing in different languages.
Even Glenn Beck, a radio talk show host, told his viewers that the commercial was trying to sell a divided America, saying that "If it's in your face, and you don't like it, if you're offended by it, you're a racist. If you do like it, you're for immigration, you're for progress. That's all this is: to divide people."
Fox News' Todd Starnes didn't like the commercial either, tweeting "So was Coca-Cola saying America is beautiful because new immigrants don't learn to speak English?"
Unlike Beck's comment, Coca-Cola's intention wasn't to divide anyone, it was to make Americans feel proud of the country they live in. In a company release, Katie Bayne, President of the Coca-Cola Company in North America said "We hope the ad gets people talking and thinking about what it means to be proud to be an American." Despite the controversy over the commercial, Coca-Cola debuted a 90-second version of the ad during the opening ceremony of the Sochi Winter Olympics on Feb. 7.
In a pew research center poll about discrimination, 45 percent of people believe that Muslim-Americans are subject to discrimination and 39 percent of people believe African Americans endure a lot of discrimination. Other groups that have found to be discriminated against are gays and lesbians, Hispanic Americans and women.
So how much more discrimination and racism will we have to deal with? We need to find a way to "reprogram" the younger generations before they start to believe that it's okay to discriminate against someone just because they were pumped with adrenaline during a post-game interview, or singing 'America the Beautiful' in a different language.
We call people thugs because they had a controversial interview, and we call actors terrorists because they aren't singing one of America's anthems in English. If we continue this, the younger generations will think it's accepted to hate someone because they're different.
Have a little bit of tolerance. Diversity is something Americans need to be proud of. Many people come here from all around the world to find acceptance and equality because they don't have those opportunities in their countries.
We have a song called 'America the Beautiful' for a reason, so let's start acting like it.
Leave a Comment
About the Contributor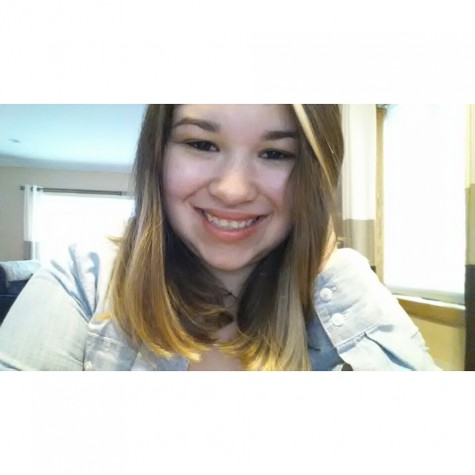 Maria Elena Perez, Managing Editor
I'm a senior at Mercy College majoring in journalism, and have been writing for The Impact since my sophomore year. Currently, I am the Managing editor...