OP/ED: Library Refuses To Keep The Noise Down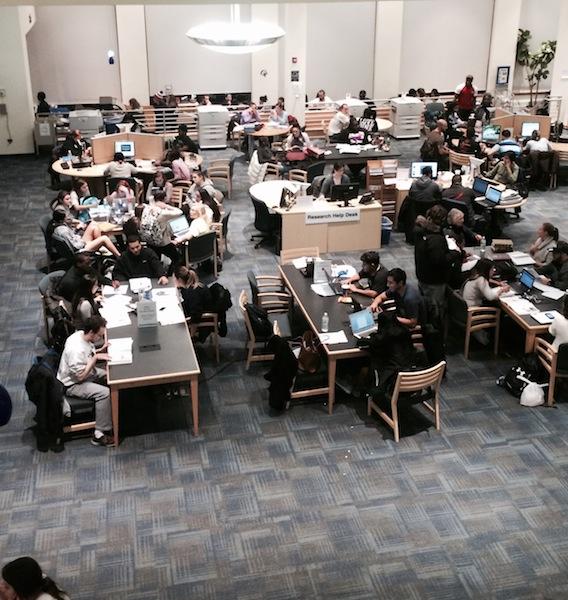 With a mere glimpse of the Mercy College campus, one would immediately notice the massive cranes. Workers have been working tirelessly to complete the project that will change Mercy's look forever. The blueprints promise a new living complex, common area and quaint shops for future students. Although all of these luxuries will improve the school's appearance and desirability, many students feel workers should build a new library—since the cranes are already here. While it may appear Mercy has a fully operational library equipped with computers, printers, books and a polite staff—the general consensus is that it is functioning well—as a hangout.
An average voyage to the Mercy Library would baffle and repel any student who thought they could get work done there. Throngs of computers tend to display nothing but the Facebook homepage or an intense game of Candy Crush; chatter can pierce your "noise canceling headphones," and the "Starbucks" has encouraged nothing but distraction.
The Mercy College Library has made a mockery of what libraries actually are. The fact that there is a designated quiet area is embarrassing yet somewhat humorous; they should designate a loud area instead. Oh wait, they have. It's called "anywhere but the 'quiet zone.'"
Jenna Inzitari, a finance major at Mercy College says, "It's ridiculous that the college hasn't taken any actions to prevent the obvious noise problem within the library. The library should welcome students, not deter them from coming."
Many students refuse to go to the library to work due to the chaotic environment. Libraries are supposed to be a learning hub in which silence is guaranteed to ensure students can concentrate on the task at hand. Yet, the Mercy library invalidates all expectations and is more characteristic of the "All That" skit from the 90's.
"I do not go to the library because it is like a social gathering," says Nicole Chuba, a Mercy College senior. "During finals, nobody takes the library seriously. There's a quiet zone but there's hardly any seats so I'm forced to sit in the loudest areas," she continues.
Thankfully, the majority of Mercy students are commuters, which reduces the amount of scholars that can potentially be in the library at one time. The noisy atmosphere makes it easy for commuters to work at home as nothing entices them to work in the school library, aside from the copy machine or perhaps a quick print.
Although the library has some quiet areas, an entire class often occupies them. Other areas are quiet but quite small, only comfortably fitting five or so people at a given time. Certain classes such as Newspaper Publication are granted access to other private computer labs on campus, which has been a haven to many writers, yet the school is obligated to provide the same learning environment to all students, which is why the current concept of the library needs to change.
"I don't go into the library because everyone thinks it's okay to listen to loud music or talk loudly in a group. There's never anywhere I can sit," says Paige Siegler, also a senior at Mercy. "It's one of the most disliked places on the Mercy College Campus," she feels.
The frustration of Mercy students has never been more prominent. It is completely unreasonable that students are burdened with an unreasonable environment to work in. This is especially annoying for students at the end of the semester as several papers and exams pester them. It is evident that change needs to occur to ensure a better student experience. It is time for the school to change their policies in the library and to ensure their students that their cry for help has been heard.
Leave a Comment
About the Contributor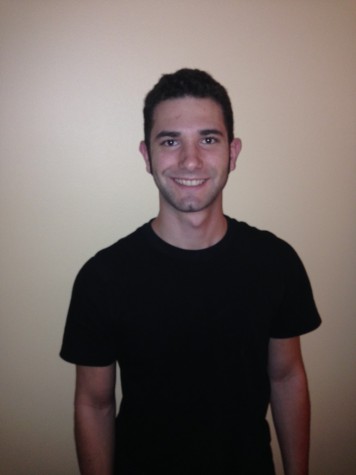 John Principio, Entertainment Editor
John Principio is a senior at Mercy College studying Public Relations. Even though he has never imagined himself as a writer, he has always loved to read...