OP/ED: Harper Lee's Contributions Go Far Beyond Her Literary Accomplishments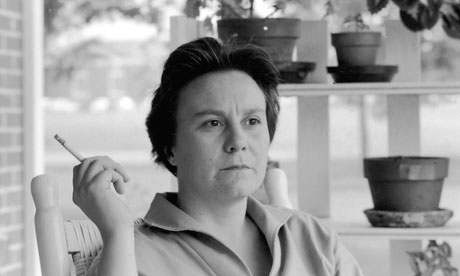 Close your eyes, and think long and hard. How many of your favorite authors are still living?
Step into any literature course taught countrywide and tell me, how many living authors are studied? The unfortunate truth is that the majority of the standard English curriculum which is taught in the classroom, is chalk full of dead, white, males… and for good reasons, of course.
The works of Shakespeare, Hemingway and Poe cannot be paralleled. These men certainly paved the way for modern playwrights, authors, and poets. It is also because of these dead, white, males that the loss of authors like Harper Lee become more difficult to cope with.
On Feb. 19, the English literature community lost the amazing contributor.
Pulitzer prize winner Harper Lee is most famous for her radical novel, To Kill A Mockingbird. Originally published in 1960, the novel has since sold 30 million copies. Set in the heart of the fictional Maycomb County, Alabama, its central focus is on two young children and their father.
The racist south, and ever mysterious Boo Radley, were sure to pique the interest of many who were forced to read the material in high school. The novel would later be turned into an Oscar winning movie, starring the always dapper Gregory Peck.
According to HarperLee.com, To Kill A Mockingbird is Lee's only work. However, last July of 2015, a controversial second novel titled, Go Set A Watchman, hit the shelves.
Despite the 55 year gap between the publishing dates, the Wall Street Journal reported that in less than a week after it was published, Go Set A Watchman sales surpassed 1.1 million copies. The second novel jumps into the future life of Scout several years after the completion of To Kill A Mockingbird . There is a lot to be said about Lee's outstanding characters in both novels like, Scout, Jem and most of all, Atticus Finch.
I remember being in high school when my eleventh grade teacher had assigned my classroom the daunting task of reading the book. Just like most teenagers, I was reluctant to do my homework and utilized Sparknotes to complete it. It is looking back on this that I feel almost regretful. As if I had done Lee a disservice by not reading her words firsthand. It was not until after my class had finished that I sat down and gave Harper Lee and To Kill A Mockingbird a chance.
The novel opens, "When he was nearly thirteen, my brother Jem got his arm badly broken at the elbow. When it healed, and Jem's fears of never being able to play football were assuaged, he was seldom self-conscious about his injury. His left arm was somewhat shorter than his right; when he stood or walked, the back of his hand was at right angles to his body, his thumb parallel to his thigh. He couldn't have cared less, so long as he could pass or punt. When enough years had gone by to enable us to look back on them, we sometimes discussed the events leading to his accident. I maintain that the Ewells started it all, but Jem, who was four years my senior, said it started long before that. He said it began the summer Dill came to us, when Dill first gave us the idea of making Boo Radley come out…"
From that moment on, I was hooked. Upon completion of the novel, I decided my firstborn son's name will be Atticus. No debate (sorry future husband).
The central idea of the novel having to do with following your inner moral compass and to do what is right in the face of adversity one could only wish those things upon their children. The novel emphasizes things like honesty, acceptance, and respect. Lee's second novel, Go Set A Watchman, is an emotional rollercoaster to say the least. Although it shines a different light upon the Finch family, it is still a good work of literature. Many critics claimed that because of the difference between the two novels, that it was not well done. This of course is debatable seeing that it is a well written, and well developed novel. Simply because things were changed, does not take away from the central idea of morality.
What is so amazing about all of this, is that Harper Lee was not only an amazing female author, but she lived to see her legacy. Dying at 89, she lived to watch her story transform over the 55 years between publishing and her death. Unlike her feminine predecessors such as Jane Austen and Emily Dickinson, Lee got to publish her name and publicly accept a Pulitzer Prize.
She lived to see the movie translation of her work win three Oscars, Including one for Best Writing, Screenplay based on Another Medium.
Her medium. To Kill a Mockingbird , is a novel that will forever be studied in English classrooms around the United States. Although perhaps considered a distant relative of the famous work, Go Set A Watchman deserves just as much credit. As a future educator, I see the importance that lay between the pages of a novel that was not written by just "another old, white dude."
It is because of these novels that she is immortalized within 323 pages. And once that book is opened by a new reader, it ensures that Harper Lee and her contributions will never be forgotten.
Leave a Comment