OP/ED: Are Concerts Safe Anymore?
Concerts are part of what makes me, well… me. It allows me to meet people who like the same artists as I do and befriend them. Don't even bother asking how many times I've Ed Sheehan or One Direction because I've lost count.
Whether it's spending hours on line to enter the venues, wait on the merchandise lines, and standing the entire time during the actual concert, concerts are supposed to be safe.
In November 2015, there was another attack in Paris. It happened at a concert venue called Bataclan. A rock concert which later turned into a bloodbath. At this concert, it left 80 dead. The attack was coordinated by ISIS.
A month later, I attended a show where I was pushed aside for "additional checking." I had my bag checked three times by three different people. I had my pockets checked by all three workers. By the time my "additional checking" was completed, I had already lost my place on line.
I felt targeted. Was it the color of my skin that allowed the worker to push me aside? I won't mention the name of the venue but I felt as if I did not belong there. I was lost for words after the experience. I called the venue the following day about feeling discriminated, and was told, "that it was random." Never again will I attend a concert at that venue.
In May of 2017, at an Ariana Grande concert in Manchester, United Kingdom at the O2 Arena, there was a bombing. The suspect targeted people younger than me, and rather people around my sister's age. That petrified me. I put myself in those people shoes and imaged being at the event and looking for my sister and not being able to find her.
A total of 22 people were killed and 116 were injured.
Concerts are not supposed to be a night of terror. How does one wrap their head around that the person that did this was also around my age?
The week after the Ariana Grande Concert Bombing, I also had a concert to attend. I debated all week whether or not I should call Ticketmaster and ask for a refund. I was going to see my favorite band, The 1975. I actually waited all year to see this show.
The 1975 were performing at a sold out concert at Madison Square Garden. The band from Manchester could not wrap their heads around the fact that someone would do this in their city.
A few nights before my show, the lead singer, Matty Healy addressed the bombing by saying: "I'm (expletive) pissed off. I'm bored. I'm bored of nationalism and I'm bored of racism. Whatever. It's over. Nationalism, religion, all these regressive things, they're over. We can't carry on in the way that we're carrying on."
"Now listen. I don't know anything about anything, right. I'm just a person who's objectively on here. We're from Manchester, right and where we used to hang out, the actual place where we used to hang out, someone put a bomb in there tonight and then killed a bunch of kids that were going to a (expletive) show in Manchester. And I don't need to be educated on (expletive) anything to say that that is (expletive). And I don't know what it's in the name of," Healy stated.
I took my chances and went to the show. The entire time, I kept asking myself, what if this happens here. Do I run or stay put? But to be honest, what does one do when faced in that situation?
It is New York City, if that was to happen, the subways and/or the Long Island Railroad would not be safe. The amount of security I went through just to get into the Garden was extremely tiring, and the sight of Counter-Terrorism Officers walking around with patrol dogs made me feel uncomfortable.
The part that made me uncomfortable about being a New Yorker and living in New York was that, I was once able to go places (like concerts) and enjoy my few hours of being free. But, now that these attacks are going on possibly every year, it makes me wonder what if one of these venues I attend are targets for the next attack?
NO WHERE WAS SAFE ANYMORE.
There was another attack at another concert, the following day, I was again, attending another show. What are the chances of that happening?
In Las Vegas, a shooter decided to target fans at a country music festival. This shooter, Steven Paddock, targeted people of all ages and eventually took his own life. This attack becomes the most deadliest attack in United States history. As many people in politics and who aren't in politics continue to fight for gun laws.
It is still unclear as to what Paddock's intentions were but within eight to eleven minutes, he killed fifty-eight people and injured over 500 people. When Paddock's brother was interviewed, he did not have a clear sense as to why his brother would do something like this.
If anyone attends a concert and is going with another person, please use the buddy system. Have a contact number for the person you are with. Stick together. Because I am someone who breathes the love of concerts, this makes me a possible victim and a target. Will I start second guessing whether or not I should be attending these shows? Yes. But it can't stop us. Fear can't stop us. Because then they win and we lose.
And the life that music provides is too damn good to let that happen.
Leave a Comment
About the Contributor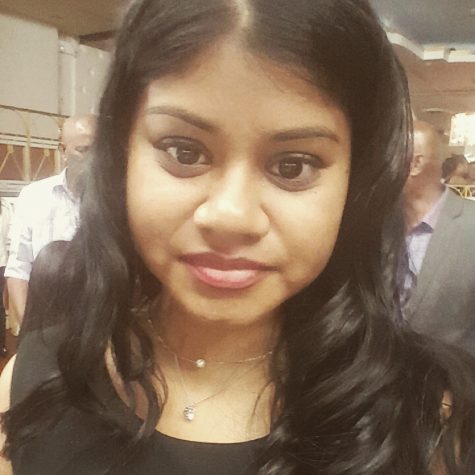 Britney Hoobraj, Impact Staff
Britney is a Journalism major at Mercy College. She was raised in New York City and her hobbies include attending concerts, attending protests, and re-watching...