OP/ED: Carpool Incentives Program Offers Peace of Mind
Plan on making it to class on time and can't find parking? You're not alone. An ongoing issue on the Mercy College-Dobbs Ferry Campus, has been the parking. A debacle of sorts.
With just over 1,000 permitted required spaces on campus, the ratio of available spot to students is just not cutting the mustard. No stranger to students and faculty alike, finding a parking space that allows one the ease of access to the building of his or her destination is a premium, and there may be a solution. A program the school has in place to help eliminate some of this unwanted stress, and to free up some spaces for commuters while offering a small financial stipend.
Unbeknownst to most Mercy students, the Carpool Incentives primary objective is to make the schools parking more accessible.
"I wasn't even aware of this program," said Stephanie Lankhorst, a senior at Mercy.
Safe to say she isn't alone in that thought.
To find out more information on the program is justifiably hard to find as it is. A tab on the Mercy College website, scroll all the way to the bottom, a few clicks on some icons, and there you will find the programs incentive information.
Easy, right?
Initially put in place while working alongside the Village of Dobbs Ferry as part of the sustainability program, one of the plans objectives was to focus on minimizing car traffic in and out of the busy Broadway Street entrance.
"The goal of this program initially was to stabilize traffic in the surrounding area of Mercy College as part of a school and town-based initiative," says Yara Benjamin, Director of Transportation at Mercy College.
"Being that we are a private entity, we still find it reasonable to work with the village's cohorts to find common ground to elevate traffic congestion as well as giving the student population an incentive to carpool."
Implemented originally in 2016, the program hasn't really been established for all that long, nor has it seen the notoriety it aims to achieve. By creating more spaces and financially impacting the students who participate seems to be a home run of an idea.
Students and faculty share the opportunity to participate in a variety of capacitates.
"It can be very time consuming looking for a spot," says Isabell Dakin, a senior at Mercy College.
"A majority of the students here are commuters, so anything the school puts in place to help with that, I'm sure would help."
The payment options for carpooling are broken down into a tier system as shown on Mercy's website. However, students can arrange their intentions to register for carpooling via the campus transportation office.
With the information provided by the website, the carpool incentives program is broken down into a tier system with options available to those students who wish to register a (tier 1) three-to-four-person carpool, or (tier 2) four-to-five-person carpool.
Each tier allows for a different monetary reward with tier 1 receiving a $100 reward per student carpool participant per semester, and tier 2 receiving a $200 reward per student, per semester. While the end goal here was to create an incentives program to eliminate unwanted stress to students wishing to find efficient parking for students, faculty is also actively allowed to participate in the program as well.
The parking situation on campus has been an ongoing dilemma for years now, and building a parking garage, "hasn't been approved but, is still in the works," according to Ed Manley, Building Official for the Village of Dobbs Ferry.
"While planning a structure to be built on campus, we don't want to take away and views of the Hudson or disturb any rooted trees."
And while that is still apparently "in the works," students should most definitely look into registering their carpools with the college.
It's free money to be had, and is well worth it to have the reserved carpool front row parking. So pick a friend or colleague up, collect your cash, and enjoy that prime real estate of a parking spot.
Leave a Comment
About the Writer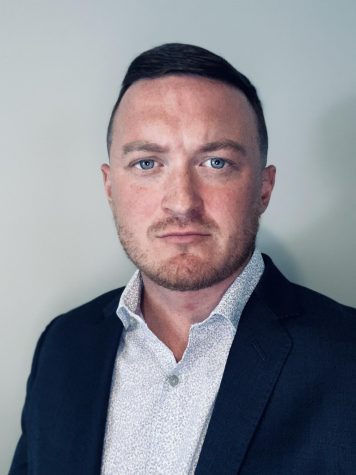 Henry Blethen, Impact Staff
Henry is a Senior, Media Production major who joins the Impact News staff having spent his last 2 years at Mercy College. Prior to Mercy College, Henry...