When you scroll through internet comments or chats, most of the time you can find a debate about anything. It's hard to tell whether internet users are just bored or passionate. 
However, in recent times, comment sections and chat rooms have flooded with debates over which celebrities are using Photoshop in their pictures to look skinnier or Ozempic to lose weight. Or both. 
This has seemed to evolve the purpose of social media from sharing one's life to scrolling aimlessly to identify a fake body aided by Photoshop or AI. Citizens would rather read news stories that investigate a celebrity image rather than the current warfare happening in other countries.   
Khloé Kardashian is another celebrity who has been accused of taking Ozempic and has denied it. Her sister Kim Kardashian has always been widely accused of Photoshop in her pictures. It's almost as if she should be the inventor of Photoshop. But now she is accused of both Photoshop and Ozempic.  
Kim Kardashian, also known as the queen of mirror selfies, posted what seems to be a casual mirror selfie in the summer on Instagram. However, with over two million likes, over eleven thousand comments had something to say about her body appearance.
Instagram user sarah34au commented in regard to Ozempic suspicion, "One injection lasts a month." Another user sooziepark commented, "Photoshop at its worst." Another user sjpeamber added in regard to Photoshop usage, "What are the little lines in the sink??" 
The debate has even been opened to discussion on Reddit chats. Bravo Reality TV Star Kyle Richards posted a photo of her wearing a dress at one of the white parties she hosted. This post would open her up to a Reddit bloodbath that she probably did not expect to stain her white dress moment.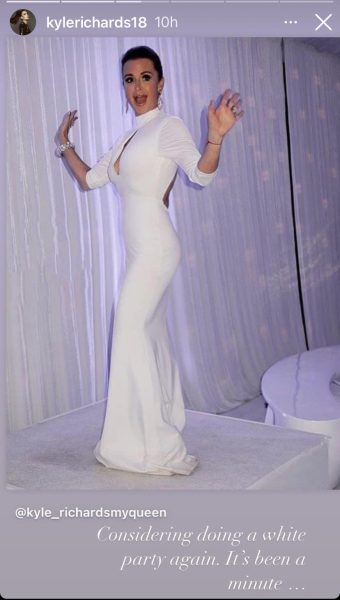 One Reddit user known as CocoValentino said, "I'm tired of people who want to lose lbs driving up the market for people who need Ozempic to live."
Another user known as Randelljohm commented on the use of Photoshop in the picture and said, "Photoshop I think. Look at the abnormalities in the curtain to the left. No?"
Some think the online sleuths should take a break and let it be.
Reddit user Michouetnire commented, "I think we should not comment on anyone's weight. It's kinda bizarre and frankly, women need to stand together to fight back against the diet industry. And against what society says is the ideal body type. All body types are ideal. All women's bodies are perfect the way they are. Weight is not interesting."
Kyle Richards, amongst the controversy, has denied ever taking Ozempic.
The debate over celebrity weight loss or Photoshop can seem pointless and like a waste of time to focus on without delving into the bigger picture. No one should obsess over another person's weight or appearance, not even a celebrity.
However, celebrities understand their role and status in society and should not set the commonly used phrase "false expectations" to the younger crowd that makes up a majority of their audiences. The danger of false expectations and the influence of Ozempic injection for weight loss lies in the mental and physical health of our present-day children and teenagers growing up with celebrities like Kim Kardashian, Kyle Richards, and even Pope Francis. 
With the advancement of AI, celebrities or public figures may be transformed without intention.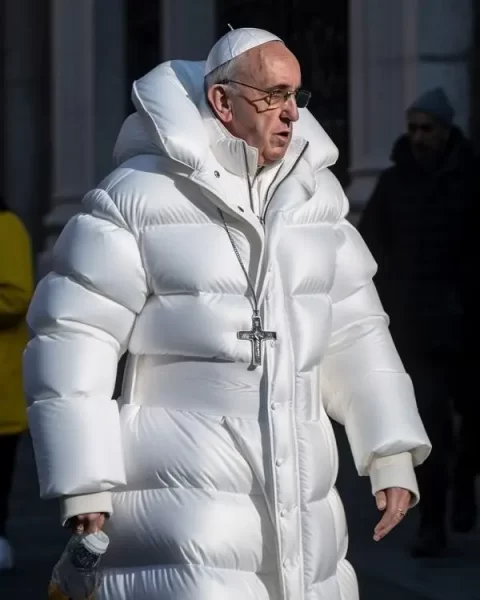 This AI-generated image of Pope Francis wearing a puffer coat went viral back in March. To see the Pope dressed out of character like this was a shock to the public eye. It had even me questioning. Is this image real?
However, this year has only seen the beginning of AI as it continues to grow into a powerful beast. Despite not being able to stop this forthcoming, making AI work for you is the only way to tame it. 
As much as it is a celebrity's, or the internet's, expected responsibility to be truthful and authentic to their audience, whether or not they use Photoshop or Ozempic is not the most significant problem. It is the idea that this conspiracy has taken over the thoughts of America's youth. 
A little over 30 percent of U.S. teens agreed that fellow teens their age have a mostly negative effect from social media, according to Pew Research Center. Only 15 percent of U.S. teens feel more accepted on social media, leaving the rest to feel either neutral or not accepted in comparison to false images and expectations.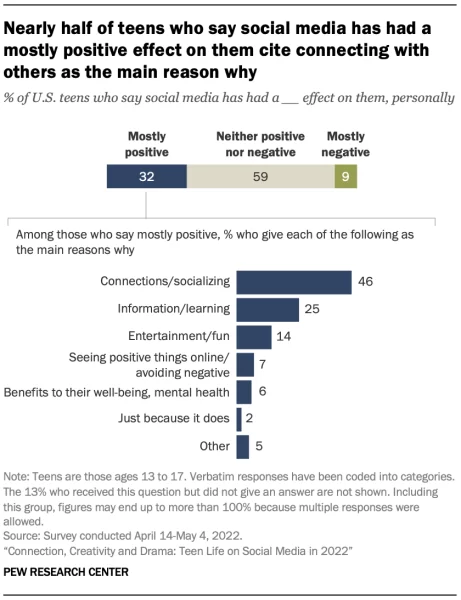 Although not everything on social media is real, even as little as someone wearing a puffer coat,  this does not mean one should delete all of their social media. However, more people, especially Generation Z, should utilize social media for positive activities, such as socializing, learning, and entertainment. It can contribute to a society less obsessed with the fakeness that can come from Photoshop or Ozempic and more focused on greater mental health for the leaders of our future.