Is Love In the Air? Maybe. But Not at Mercy.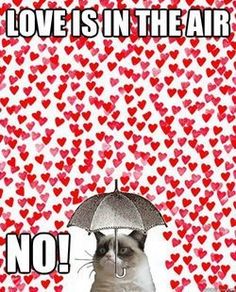 February 14th. Valentine's Day. A day where people are either spending with their significant others, spending it with their friends or sitting on the couch with a 6 pack of beers, pizza, and watching sappy romantic movies or action packed thrillers, or scary movies, to make them feel better about themselves.
Since it is Valentines Day you would think that speed dating would be somewhat of a good idea. Right?
Apparently not.
When I found out about the Speed Dating event that was being hosted at Mercy by one of the clubs, I'm not going to lie; I was looking forward to it. It seemed like it was going to be fun.
When speed dating is shown in movies it seems like it is a fun time. It seems fun to see what kind of person you are into, without having to spend a whole 45 minutes to an hour with the other person.
Well I guess the students at Mercy College felt differently.
The event was supposed to take place at 6 p.m. on Wednesday night in the Victory Hall Café. Once I walked up to the café, I saw that other students were still there eating their dinner and waiting for their night class to start. I felt that was a little awkward.
I was slightly confused. I made sure I had the right place and time.
I then looked around, and found towards the left of the café, was the speed dating area. The tables were nicely set up with cute little hearts, the centerpieces were small but adorable, the club had music playing through the speakers, and there were questions already set up. You didn't even have to think.
All you literally would have to do is introduce yourself. That's it.
My first thought was that no one ever shows up to anything on time. So, I gave the event some time to get started.
Que awkwardness.
15 minutes go by. Nothing.
30 minutes go by. Still nothing.
No one is here but the club hosting the event, and the students eating their food and hanging out in the café, and myself.
45 minutes go by. Still nothing.
Once 7 p.m. hit, the club decided to start cleaning up the tables and their little table filled with a few beverages and a few snacks to munch on.
This was probably the most awkward experience of my life.
I was shocked but I wasn't at the same time. It is awkward to have a speed date in front of everyone else that is eating and watching you have a speed date. But at the same time you have to go with the flow.
Be like Elsa from Frozen and just let it go.
If the event was talked about more or promoted more by Mercy as well as the club, it might have gone differently. Also if it wasn't in front of other people just staring at you, there might have been people who actually would have shown up.
I do understand that they can't just shut down the cafeteria for an event; it would have been better if they got a different place. A more intimate place that wouldn't make it so awkward.
Throughout the hour that this event was supposed to take place, a member of the club was asking random people in the cafeteria that were about to leave, if they wanted to try speed dating, through a microphone.
Everyone said no.
Being an observer I saw that people tended to tense up when they walked by the tables and walked towards the door faster, and avoided making eye contact with anyone.
Sitting there in the background I noticed all the people in the café were just staring at the tables set up, giggling and laughing that the event. Also trying to not make eye contact with anyone that was part of the club.
Then, I overheard one of the members of the club saying that the club shouldn't bother to do any of these kinds of events anymore because no one ever shows up to any of them except the talent show.
That made me realize that I barely get any notifications from mercy about any event that is going on in mercy. It's mostly about parking or something from the financial aid offices.
If Mercy would promote more things and make them less awkward, maybe these events wouldn't be so dead and people would actually show up.
To say the least my first speed dating experience was not a very good one.
Love may be in the air today, but it sure was not at Mercy for the last couple of days.
Leave a Comment
About the Contributor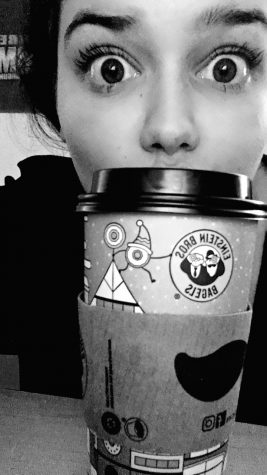 Weronika Raczek, Digital News Editor
Weronika is majoring in Media Studies/Radio and Television Production at Mercy College.

Her hobbies are obsessing over television shows, mainly Supernatural...