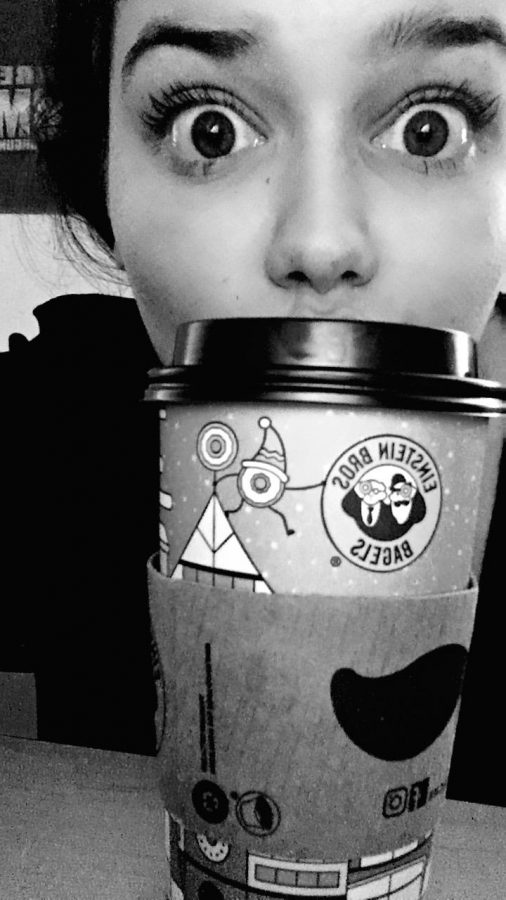 Weronika is majoring in Media Studies/Radio and Television Production at Mercy College.
Her hobbies are obsessing over television shows, mainly Supernatural (yes, it is still on the air) as well as writing stories, reading and watching her favorite tv shows while discovering new ones.
You can follow the craziness by reading her weekly column, A Fangirl's World.
She can be reached at
[email protected]
Weronika Raczek, Digital News Editor
Oct 23, 2017
Sep 14, 2017
Apr 19, 2017

OP/ED: Free Tuition with a Catch

(Story)

Apr 09, 2017

Thirteen Reasons Why I'm Just Not Strong Enough

(Story)

Apr 06, 2017
Mar 17, 2017

A Tale As Old As Time

(Story)

Mar 07, 2017

Gatumba Massacre Survivor Making Mercy Proud

(Story)

Feb 09, 2017

OP/ED: Should We Do What We Love?

(Story)

Feb 08, 2017
Jan 29, 2017

The Ultimate Supernatural Fan Experience

(Story)

Dec 06, 2016

OP/ED: Defining Happiness

(Story)

Dec 04, 2016
Nov 26, 2016

Striving To Reach The Top

(Story)

Nov 16, 2016

Internship Grant Program Will Allow Students Financial Benefit

(Story)

Nov 01, 2016

Students Open Up Their Hearts and Talents At Open Mic Night

(Story)

Oct 28, 2016

OP/ED: How About Some Writer's Block…

(Story)

Oct 13, 2016

12 Signs You Are Obsessed with Supernatural

(Story)

Oct 05, 2016

OP/ED: 2016 Election Is Still Worth Voting In

(Story)

Sep 29, 2016

Mercy Remembers 9/11 With The Serve and Remember Project

(Story)

Sep 28, 2016

Finally Figured Life Out, I Think.

(Story)

Sep 11, 2016

Gone But Never Forgotten…Fifteen Years Later

(Story)

Jul 09, 2016

'Lemonade' Is A Refreshing Listen

(Story)

May 14, 2016

Sleep Deprivation and Caffeine, Every College Students Enemy

(Story)

Apr 21, 2016

Meet Groove Phi Groove, Swing Phi Swing: Mercy's Newest Organizations

(Story)

Apr 20, 2016

OP/ED: Anxiety, Anyone?

(Story)

Apr 14, 2016

The Struggles Of Adulting

(Story)

Apr 07, 2016

The Walking Dead Season Finale.

(Story)

Mar 24, 2016

A Thank You Letter.

(Story)

Mar 17, 2016

10 Signs You Have Worked in Retail

(Story)

Mar 17, 2016

Business Student A Finalist For Prestigious WalMart Scholarship

(Story)

Mar 11, 2016

17th Annual International Film Festival To Take Place In April

(Story)

Mar 10, 2016

Always Keep Fighting

(Story)

Feb 23, 2016

Indulge in The Devil a Little Bit.

(Story)

Feb 18, 2016

A Night With Hollywood Screenwriter Mark Bomback.

(Story)

Feb 14, 2016

Is Love In the Air? Maybe. But Not at Mercy.

(Story)

Feb 11, 2016

Dreams Do Come True.

(Story)

Feb 04, 2016

Social Media Detox

(Story)

Jan 26, 2016

Supernatural – Why It Means So Much to Me

(Story)