Survivor Series 2021
Sunday night, I was able to watch Survivor Series 2021 live from the Barclays Center in Brooklyn. It was my first live WWE event in over a year; also my first since the pandemic halted all fans from attending these live events. Even if you are not as into WWE as many others, it is definitely a fun time being there with all the fans, making some noise, and getting into the action rather than watching on your tv. Being able to watch some of my favorite wrestlers live in action was an awesome experience.
It started with an excellent match between Becky Lynch and Charlotte as the two battled it out. To me, this was an intelligent match to put first as it set the tone for the rest of the night and brought out the excitement in everyone, including myself. Going back and forth the crowd was split between who they wanted to win the match.
Eventually, it was Lynch who would come out victorious, but both women looked very strong, and they did a great job making sure neither looked weak coming out of that match.
If I had to give this match a rating out of five, I would rate it a four out of five.
Up next, we had the men's 5-5, the match that caught my eye the most out of them all. The reason for that was
because it had Jeff Hardy in the match who was my favorite wrestler growing up, and I had never been able to see him live before until now. The match was a very fun one and continued a lot of action for almost 30 minutes.
They let Hardy get all of his moves out and had him last in the match for his team which made me very happy to see because he deserves it. Hardy ended up taking the pin against Team Raw, but it was a great showing to watch.
My next favorite match that I got to watch was the tag team champions from both Raw and Smackdown collide. The match contained Randy Orton and Matt Riddle against Jimmy and Jey Uso. The match started hot with a lot of top-rope combinations and fast-paced action, which is the best to watch live. Both teams went at it for about 20 minutes which is a good time because since there was just a longer match, it is always smart for the following match to be a little shorter.
The best part of the match was the end when Uso was jumping off the top rope, and out of nowhere came Orton with an RKO.
Orton also broke a WWE record with the most appearances in PPV history by surpassing Kane.
Second, to last was the women's 5-5 matches, and if I had to choose a match that was not as entertaining, it would be this one, but it is not because of the wrestlers the booking for this match was not top tier, and there was a lot of standing around in this match. The fast-paced action that fans expected was not there for this match, and many fans were getting up to get food and use the bathroom during this match. The ending was a little better as we saw Bianca Belair overcome 4-1 odds and win the match for her team.
Lastly, we had the main event of the night that had the two main belt holders on both brands go at it with each other. Roman Reigns and Big E had a great match with one another and showed that they had great chemistry in the ring. Both men showed why they are the champions of their respective brands, and we were all given a treat with the showing they pulled off for us in Brooklyn.
Leave a Comment
About the Contributor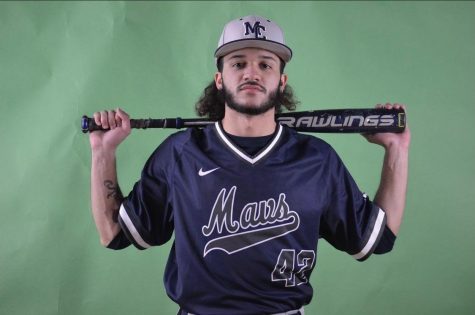 Luis Ruiz, Impact Staff
Luis Ruiz is currently a Sophomore at Mercy College.  He is currently enrolled in the Media Studies major here at Mercy while pursuing his dream of being...