Overlook on The 2022 Yankees Season
This column was originally going to be about the lockout that was occurring during the MLB season.  But now since this was delayed a little bit, I am glad to say that the lockout is over and the MLB season is well into their spring training and getting ready to start a nice and full 162 game season on April 7th.  I am a very big Yankee fan and I was going to be very upset if there was not going to be a season this year, or even a shortened one at that point.
The lockout was between the MLBPA and the owners of the league.  There were a lot of different reasons that the two sides could not agree on, but after 99 days the two sides agreed on a deal and were ready to play ball.  Now, this column has turned into an early-season review on my favorite team, the Yankees.
The Yankees could have easily solidified the best team on paper and on the field if they would have signed the guys that were available in free agency this year.  They did not do that but they did make a trade that sent out Gary Sanchez and Gio Urshela to the Minnesota Twins for Josh Donaldson and Isiah Kiner-Filefa to the Yankees.  
I was very excited to see some new faces come to the Yankees as we had not brought anyone new to the team for a while now and we all knew it was not going to work with the guys that we had now.  
The thing with Donaldson is that he had a lot of beef with Gerrit Cole who is the Yankees' best starting pitcher and one of the best pitchers in all of baseball.  The Yankees had a conversation with both Donaldson and Cole to talk about putting their differences aside to make the best team possible.  And they did just that. 
The two of them are already off to a very hot start in spring training and I am very excited to see what Donaldson is bringing to the Bronx.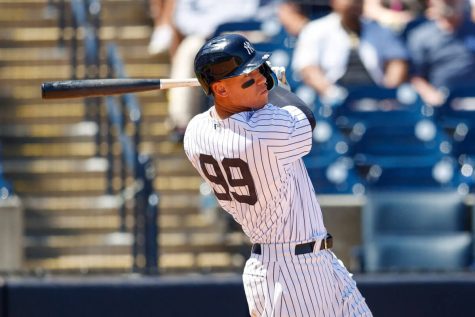 Now onto the big topic that all fans are talking about, resigning Aaron Judge.  Judge is the face of Yankees baseball and going to the stadium and not seeing his name in the lineup would just not feel right as he is one of the best players in the entire league.  Judge is a free agent after this season and would love to be a Yankee for his entire career. 
I am really hoping that this deal gets done soon because if it is not done before the season starts Judge has stated that he is going to wait until after the season is over to re-negotiate.  
As a fan that is not very fun to see as it would only be a few months after that he would be able to see what other teams have to offer and maybe he would want to leave.  Judge is already 29 years old and may not be in the early stages of his career, but he is one of the best outfielders and just players all around, and seeing him in another uniform would just not feel right.  
Finally the pitchers.  Last year the pitchers were very shaky for the Yankees as besides Cole there was not much of another pitcher who shut down teams last year.
Starting from the top down we see Gerrit Cole, Jordan Montgomery, Nestor Cortes Jr., and Luis Gil as our starting pitchers.  These four men did okay but definitely have a lot of room for improvement in the new season coming up.  The relieving is where the Yankees' strength is.  With guys like Jonathan Loisiga, Chad Green, and Aroldis Chapman, the Yankees should be among the league's best and will definitely help out if the starters get knocked out early.  Chapman comes into the season coming off an all start campaign last year and should definitely be in the same position this year.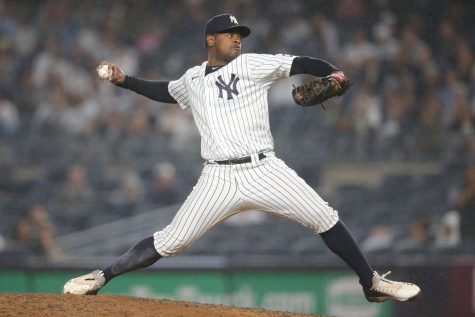 But we do get to see Luis Severino back in action as a starting pitcher who was very big for us a few years ago before his arm surgery.  Sevy is back and healthy and could be the piece that we were missing for a championship run to number 28.
Leave a Comment
About the Contributor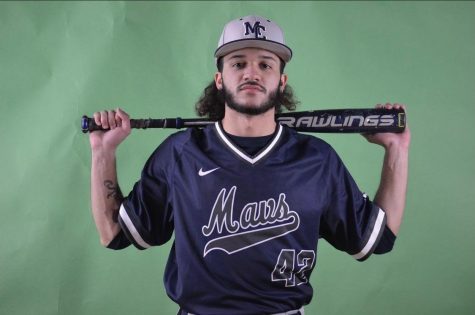 Luis Ruiz, Impact Staff
Luis Ruiz is currently a Sophomore at Mercy College.  He is currently enrolled in the Media Studies major here at Mercy while pursuing his dream of being...