My Experience on the Diamond: Baseball 2-2 On First Weekend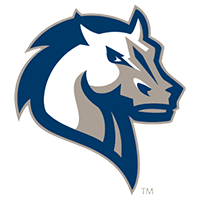 This is another column that is not what is usual from my writings. But I am very excited to write about the awesome first weekend the Mercy baseball team had this past weekend. This was our first game of the 2022 season and it started off down in North Carolina. We have been waiting the whole year for this, all the practicing in the freezing weather and waking up at 6 a.m. for indoor practice.
It was very exciting to finally be in somewhat warm weather as it was pretty nice down in North Carolina. We started off the season against the No. 14 ranked team in the top-25 rankings. They were very good and we actually played them very well. We were close with them the entire game. I also got my first pitching appearance of my sophomore season. I did pretty well and I know that I have a lot left in me.
We eventually started to slip away from them, but we did not put ourselves down. We knew that there was a lot more to how we played, pitching and hitting wise. Playing a team that is that good and only going down 5-2 in the first game of the year was not as bad as it seemed.
But the second game of the day was not what we expected and wanted. There is not much to say other than we were all just not in it and we ended up losing very badly, 16-0. The team was very good but we knew that was not how we should have played and we had to make it up the next day. This was not how we were going to define our season and start our season.
We all had a team meeting and wanted to say that we were going to come out and play these two teams and beat them, and that was exactly what we did.
The first game that we played was against the team that we lost 16-0 to. Even though that was the score, we knew we had a very good chance to beat them. We started off the game on the board first, and we knew we had all of the momentum. After the first 5 innings we eventually were tied at 3-3. It was a dogfight and we knew that it was going to be a close one. In the 6th inning we went out to a 2 run lead and it was eventually 6-4. The entire team was very excited as we thought we had this one right in the bag. That thought left our mind very quickly as the other team tied the game at 6 the inning right after. We then took the lead 7-6 in the top of the ninth. I came in to close the game in the bottom of the ninth and I was super nervous as there was a guy on 2nd with 1 out. It was a very high pressure situation and I knew that I had to come through for our team as we needed this win very badly. I got the final 2 outs and we got our very first win of the year! It was awesome to finally get that first win out of the bag and release all of those nerves.
We then went on to play the ranked team again the very next game and we still had all the momentum from the first game. We came out swinging as we ended up taking a 6-2 lead in only the 6th inning. We held onto that lead as we went into the ninth inning up 6-3 which was very huge for us to have those insurance runs. We gave up 2 runs in the ninth but we held on as we got 2 straight wins and improved to 2-2 on the year. It felt great to go into the weekend 2-2 and head down to South Carolina to try to get our third win of the year.
Leave a Comment
About the Contributor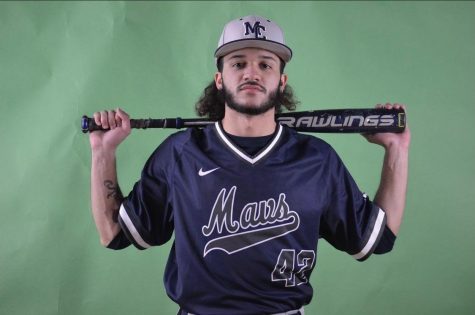 Luis Ruiz, Impact Staff
Luis Ruiz is currently a Sophomore at Mercy College.  He is currently enrolled in the Media Studies major here at Mercy while pursuing his dream of being...