My Honest Review Of WWE 2K22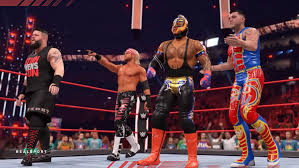 So I would call this basically a part two to a previous column that I wrote. This is the early review for the WWE 2K22 video game that has now been released for everyone who pre-ordered the game. I wrote a previous column explaining all of the negatives of the past few games that were made by WWE, how a lot of people were very excited to finally play a new video game after 2 long years of waiting.
As I previously mentioned there was no new video game last year as 2K wanted an extra year to work on the new game to make sure it was the best game possible. And after early reviews, I think that this is the best decision that they have made in a very long time.
I got the game at midnight on Tuesday the 8th, and I have to say I have been playing this game almost nonstop ever since.
I am going to start with the presentation of the game. The presentation for WWE 2K22 is outstanding. There have been major improvements to the game: such as graphics, networkability, and more. Just based on the models of the WWE superstars and how they look, it almost feels like you are watching real TV, and that it is not a video game. During all of the entrances, I rarely want to skip them because of how good they look.  The music sounds great and there are barely any glitches so far with anything involving the entrances.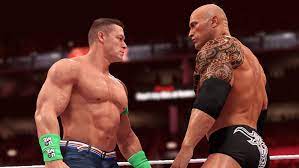 I love playing video games so that I do not have to pay attention to anything that might affect presentation, and a game like this one so far has done very well.
Next, I would have to say my second favorite part has been the gameplay. The gameplay has been a major upgrade as there was a fully revamped system to everything in the game. The controls are very hard to get used to, but once you play for a good amount of time and figure it out, the game runs very smoothly. There has not been a second where I thought, "maybe I liked the last controls better."
This year they mastered the art of giving the fans what they wanted. I am absolutely blown away by how well their CPU plays as well. In past games, most times when you played against the CPU, they would never beat you, and it was way too easy. Now in this game, if you play on legend difficulty, you can see yourself losing a couple of matches because of the enhanced AI that 2K talked about during their videos.
Finally, the best mode and probably the most fun I have ever had playing a game made by WWE would have to be the new Myrise mode. This new model is just like a mycareer that is in the NBA 2K video games. You start in the training facility, and then you have to work your way up the ranks of the WWE to become WWE champion. It gives you full customization of what your character looks like, what branches you want to go down, and even what you wear!
This was a major improvement from what most fans experienced last game as we had no control over what was going on, and everything was previously chosen for us. In WWE 2K20, it was probably the worst mycareer mode that was made by them, and now after a 2-year wait, most fans would agree we got the best mycareer that they have made.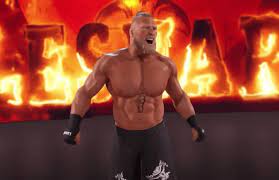 All in all, I am very happy with this game, and I find myself having a lot of fun with this game. It has been a very long time since I have played a game that gave me this kind of joy, so it is very refreshing to finally play a game like this. My rating for WWE 2K22 is 8.5/10.
Leave a Comment
About the Contributor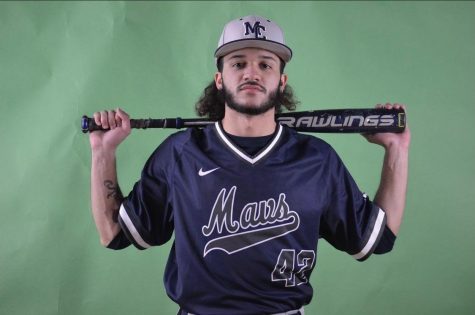 Luis Ruiz, Impact Staff
Luis Ruiz is currently a Sophomore at Mercy College.  He is currently enrolled in the Media Studies major here at Mercy while pursuing his dream of being...