All You Need is "Love" – New Single from Lana Del Rey Tells Us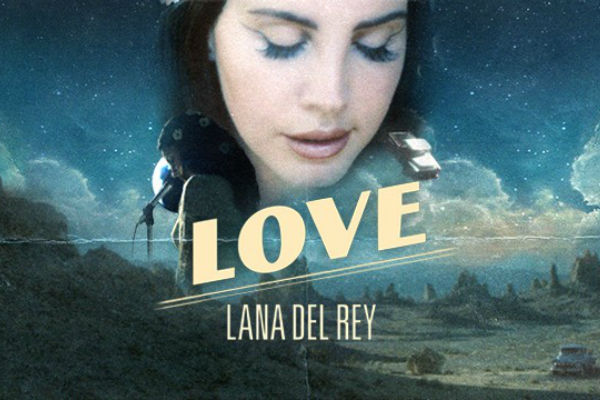 After an unexpected leak on Friday (Feb. 17), Lana Del Rey made her newest single, "Love," available to stream and download the next day ahead of schedule. Pictures had just surfaced on social media of promotional posters for the single that began to pop up around the songstress' home-base in Los Angeles when the song began to circulate online.
Del Rey commented on the leak after fans took to Twitter and Instagram to express their heartbreak over the song being leaked without her permission. (Del Rey's songs have a long history of being leaked and she has expressed her disappointment with the matter previously.)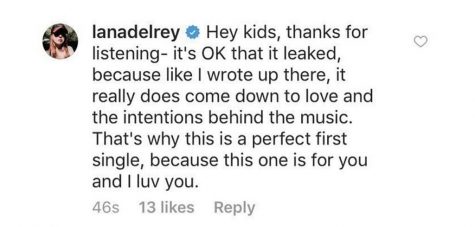 As the chaos of the single's release died down, Del Rey went live on Instagram to talk to fans about the music video and new album–as of now it remains unnamed. On the aesthetic of the new album, Del Rey said with a smile, "Retrosensibility with futuristic flair." Such an LDR move.
The treatment for this long-awaited single is nothing short of a Del Rey classic. It fuses staples of her previous music videos in mixing nostalgia-heavy Americana images with high production value and frames of the singer standing at a mic crooning out to an audience.
The opening lines, "Look at you kids with your vintage music/ coming through satellites while cruising/ You're part of the past but now you're the future/ Signals crossing can get confusing," seem to be addressing fans directly. Del Rey has said she made her first four albums for her, but, "this one is for the fans." It's clear that "Love" is an ode to much of her core fanbase–younger millennials who have the power to influence the future.
Subtle guitar licks come together with dramatic drum beats as the chorus rings out. "It don't matter because it's enough to be young and in love," Del Rey sings in a higher register than the standard of much of her previous album Ultraviolence.
The video, directed by Rich Lee,  then takes an intergalactic turn when the backdrop turns into a starry galaxy reflected in her eyes as she gazes above the audience. Images of young couples running along the beach with a colossal moon on the horizon, then floating through space suspended by gravity really drive home that element of "futuristic flair."
This song comes at a time where young people need to hear this message most.

As the world scrambles to make sense of all the hatred and violence that has erupted, it is important to remember that we always have the power to choose love. However much we may want to blast off to another planet to escape all the chaos of our world and share some soft serve on the moon, we have to stay strong and find peace in the fact that the future is what we make of it.
Hopefully this new tune will give you some needed inspiration and get you excited for the new album. Stream/Purchase now on Spotify/Apple Music/iTunes > https://lana.lnk.to/LOVE