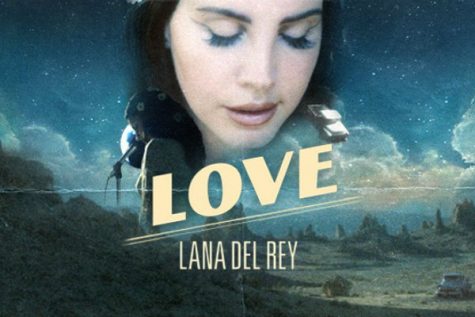 Nora-Grayce Orosz, Staff Writer

February 20, 2017

Filed under Concerts & Carbs
Lana Del Rey's new music video is literally out of this world.
Read more »
Staff Profile
Jess Brandt
Sports Editor
Jess Brandt is a Media Studies major specializing in Journalism. She is from the wholesome town of Folsom located in beautiful Northern California. She is a member of the Mercy College Women's soccer team...
Read all stories written by Jess Brandt
Olivia Meier
Impact Staff
Olivia Meier, most commonly referred to as Liv, is a journalism student at Mercy College. And while she loves New York, she is a true Jersey girl. If she's not writing with a latte in hand, you can find...
Read all stories written by Olivia Meier
Andrea Loaiza
Staff Writer
The name is Loaiza, Andrea Loaiza. She is currently a junior in Mercy College on her way to getting her bachelors in Media and Journalism. She was the managing editor for her high school newspaper...
Read all stories written by Andrea Loaiza
Tiffany Wilson
Staff Writer
Tiffany has always had a particular fascination with the media industry, especially the " behind the scenes" or brains of the project. She grew up admiring the singer on stage wishing she could be...
Read all stories written by Tiffany Wilson
Chelsea Renay
Staff Writer
Chelsea. Chelsea Renay. Chels. Che (Only if you're her best friend Sam!) Chelsea Martin is a New Haven, Conn. native and is studying Radio and Television production at Mercy College. In her spare time,...
Read all stories written by Chelsea Renay
Nicole Acosta
Staff Writer
Nicole is from the Bronx and is a journalism major at Mercy College. Her hobbies include discovering new places to eat, photography, listening to every current album you could think of, and re-watching...
Read all stories written by Nicole Acosta
Jack Henry Johnson
Staff Writer
Jack Johnson (no, not the singer) Jack Johnson has always believed that his writing abilities would be crucial to his future. As a young student the only thing that he seemed to understand or really...