Everyday Use
LONG COMMUTES are terrible. But you already knew that. This is one of many annoying things that I do not tolerate. At almost every stage of our life we have to go out and going out means traveling. Don't get me wrong, I love traveling but the long commute is annoying. I am a multi-tasker; a day in my life will kill you. Time isn't my best friend so I adapt to it. Waking up at 4:00 am in the morning to go to my internship, then go to work, pick up my nephew from the babysitter then going back to my hotel, it is not funny at all. Those intense, massive and exiting commutes are annoying but they keep me in shape, so no gym needed.
Commuting really annoys me, everything will be extremely easy if I had a car, but I guess I would have to learn first. When commuting is succeeding in making my life hell then the weather wants to join, especially the beautiful yet disgusting snow. I remember one morning when I had to go to work, it was so cold, that I literally saw polar bears wearing jackets. "I hate bad weather!" I yelled. "Can it be sunny like Florida, not freezing like Alaska?"
I spend a lot of time commuting and sometimes the weather ruins it all. Trains are sometimes delayed because a blizzard or because is too hot in the summer, or any other weather related excuse. It is really annoying. If I was living in in a place with perfect weather not too hot or not too cold or too humid, a place where everything in near, maybe an island. I will be so happy.
Besides those two, the other thing that I cannot handle like a candle is annoying mailbox. Have you ever get tones of emails and none of them applies to you. I get those a lot and they exist to torment you. Whenever I am waiting for an important email for a class, my job or my internship all I get is a bunch of crap. Five in every ten emails I received are mainly garbage and nothing to do with me at all. They are disturbing and pop up out of nowhere. I can't imagine someone sitting on their desk, supposedly working and typing and at the same time sending those little icons full of a large container. It's just annoying.
They need to find better ways to promote their little emails because it is not working with me.
Live is full of many annoying flying things but I guess those annoying things keep us busy within our own frustration. I know live can be really complicated but at the same time those complications make us stronger and wiser to do better each time we have to face one annoying thing in our lives.
I have millions things to do and because it is snowing or the commute is too long or I get annoying emails, I won't stop doing my obligations and responsibilities because of the wilderness.
Let's have fun!
Leave a Comment
About the Contributor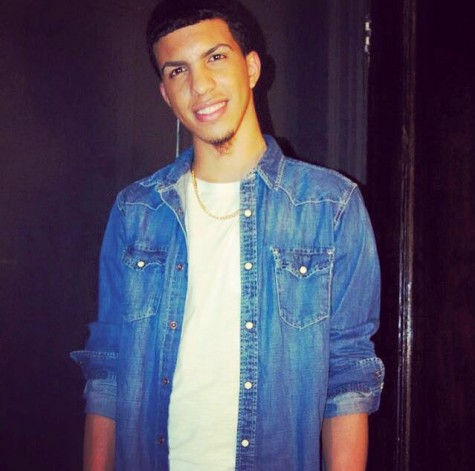 Miguel Gonzalez, Staff Writer
Miguel is a senior majoring in journalism and this is his second year on The Impact. Miguel decided to join such a great paper, because he feels now is...