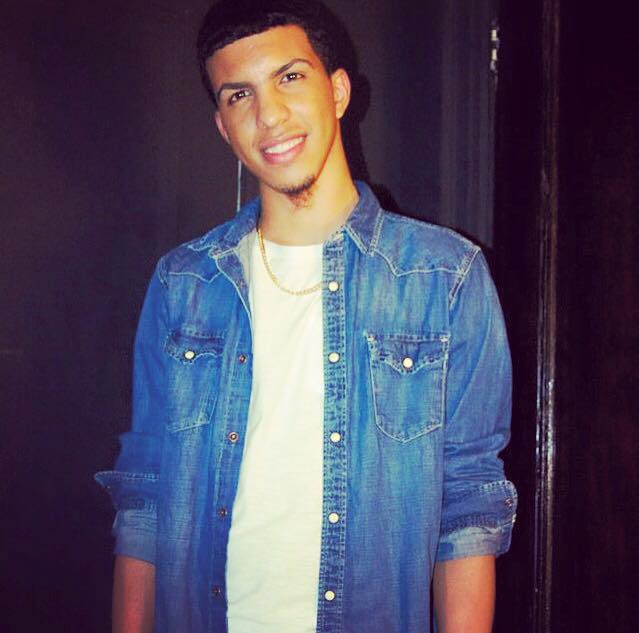 Miguel is a senior majoring in journalism and this is his second year on
The Impact
. Miguel decided to join such a great paper, because he feels now is the perfect time to share his tales with the world. Miguel looks forward to develop his writing skills and to make a one-on- one connection with all of you. He has always enjoyed writing, but most of his writings were in spanish. He is not afraid of taking writing risk and is confident enough to express himself through English.
Born and raised in the Dominican Republic, a third world country, didn't hold him back to dream big and accomplish all of his desires. He's very grateful when people correct him because he focus all of those comments to make himself better. Becoming a well-known journalist for the spanish market is one of Miguel's primary goals.
"Life has taught me that silence is good, but expressing the silence is even better."
His favorite motto is "Learn from yesterday, Live for today, Hope for tomorrow.
His column is titled Damaged Goods.
He can be reached at [email protected]
Miguel Gonzalez, Staff Writer
May 05, 2016

Living with a Monster

(Story)

Mar 21, 2016

A Natural Gift Called Nature

(Story)

Mar 15, 2016

An Incredible Movie With An Incredible Message.

(Story)

Mar 07, 2016
Feb 29, 2016

Facing A Silly Fear.

(Story)

Feb 29, 2016

Rihanna's #WORK is Her Fourteenth Number One Single.

(Story)

Feb 29, 2016

A Pleasant Journey Called: Nephew

(Story)

Feb 28, 2016

Six Things You Need To Know About Body Language

(Story)

Feb 18, 2016

Students Hope For More Shuttles From Metro North Station

(Story)

Feb 08, 2016
Jan 30, 2016

Hate Dorming? I Hated It Too…

(Story)

Jan 23, 2016

My Recent Addiction Is Called "Gran Hermano"

(Story)

Dec 16, 2015

Students Share Stories On Why They Tried Pot

(Story)

Dec 16, 2015

Imagining The Future & Future Problems

(Story)

Dec 03, 2015

Life After College

(Story)

Nov 14, 2015

7 Things That Only Left-Handed People Understand

(Story)

Nov 12, 2015
Nov 02, 2015

OP/ED: At Risk – The Uninsured in America

(Story)

Nov 02, 2015

A Democratic Choice To Be Considered By The Middle East

(Story)

Nov 01, 2015

OP/ED: Sexual Abstinence For A New Generation

(Story)

Oct 30, 2015
Oct 25, 2015

A Mirrow Reflecting: Eating Disorders

(Story)

Oct 25, 2015

Unity Versus Nationalism

(Story)

Oct 25, 2015

Does Math Matter in Journalism?

(Story)

Oct 25, 2015

A&P: Pleasure and Freedom (Review)

(Story)

Oct 08, 2015

The Impact of Language Barrier & Cultural Differences: Issues on Multilingualism

(Story)

Oct 04, 2015

The Bronx Is Burning

(Story)

Sep 27, 2015

A Medical Choice Called BRCA1

(Story)

Sep 23, 2015

Back Up Plan: A Smart Choice or A Reflection of Your Failure

(Story)