A Pleasant Journey Called: Nephew
On november 23rd at a local hospital in midtown, Manhattan, a young boy was born. The fact that a new person was born did not shock me at all! but it was the impact that this baby-monster will create in my atmosphere. I was about to become an uncle. This little monster always smiling, made me very insecure and I wasn't ready or old enough to be this world named uncle.
I was only 14 at the time and how does a child takes care of another child? "I am not good at this," I yelled, however something deep inside me was connected to that little monster. I took the challenge and began to watch youtube videos about "how to be a good uncle," and every time they left the monster with me I've had to put those skills into practice.
Lift that monster up and pulling the clothes all the way away from the tiny body was a challenge. He started to moved, to cry and to make noises that I never heard before. Another difficult task was to change his pampers. Every time I had to do that it was a nightmare, and the smell of it was quite disturbing. I had to wear gloves, and a doctor mask in order to complete the mission.
I did everything to protect myself from his cute – smelling  bowel movements. I had to feed him, sing to him, carry  him and even play with him and I thought that I was not born to be taking care of a baby.
Then…
My mom walks into the room and saw my nephew and I sleeping next to each other. Now my little monster is seven years old and I never thought in a million years of how much love I will have for that little creature.
Every single moment, every laugh, every worries and every single moment that I remember my nephew is like a big light illuminating my world from the deepest wilderness the world has ever experienced.
Today I can say that I am a proud uncle and that all of those moments that I spend raising him and teaching him were worth it. I see how smart he has become and how healthy he has grown and as I am writing this I cannot wait to see what the future holds.
Leave a Comment
About the Contributor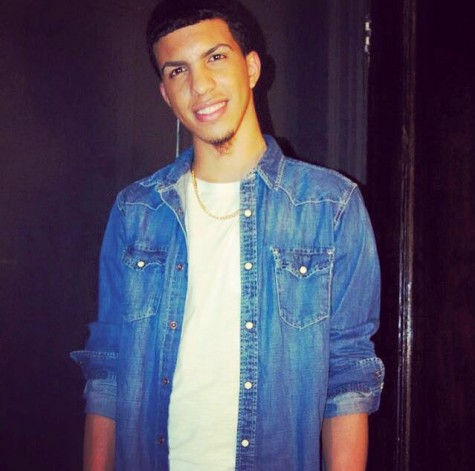 Miguel Gonzalez, Staff Writer
Miguel is a senior majoring in journalism and this is his second year on The Impact. Miguel decided to join such a great paper, because he feels now is...