Hate Needs to Come to an End, Spread Love, Not Hate
Study shows Hate Crimes jump for fourth straight year in largest U.S. Cities
Just yesterday, I was sitting in class on our fifteen-minute break when I was scrolling on Facebook and I came across an article that had caught my eye.
I read the caption, and I was shocked at what I had read: that the openly gay "Empire" star Jussie Smollett was attacked around two in the morning by two masked men. They proceeded to put his neck in a noose, poured bleach on him, and yelled "This is a MAGA country!" in a clear hate crime.
After I read that article, I immediately texted my family and showed them, they had read it as well and were equally shocked at what they have just read. I thought to myself "this is what our president does to society".
In this instant, the attack was targeted towards an openly gay man, but that has not always been the case. Hate crimes are nothing new, but I want to focus on three major cases that have been brought into the public eye.
In 2012, the 17-year-old Trayvon Martin was shot by 28-year-old George Zimmerman, the neighborhood watch coordinator for his gated community where Martin just had been visiting relatives who lived there. Martin, who was walking back to the community from a convenience store as he had his hood from his sweatshirt up and had skittles in his hand.
According to Zimmerman, that was a weapon in Martin's hand.
Martin and Zimmerman had ended up in a physical altercation that ended with Zimmerman shooting Martin from the rear door of the townhouse where Martin was staying at; Zimmerman later stated that he shot Martin in self-defense.
Self-defense from what? The young man was just walking home from a convenience store and Zimmerman felt threatened because Martin was a black male. Before the shooting, Zimmerman made several phone calls to the police, even saying he saw several men suspicious to him. It was later revealed that all of his reports stated that they were all black males.
They charged Zimmerman with second-degree murder and his trial began on June 10th, 2013, with opening statements beginning on June 24th, 2013.
On July 13th,2013, after a day of deliberation from the jury, they found Zimmerman not guilty, and that there was not enough evidence for a federal hate crime prosecution.
Not enough information? The police were called close to 50 times between 2004 and 2012 and were also called several times before the shooting took place stating that he found suspicious men walking around, all which had happened to all be the race of black yet there is no evidence for a hate crime.
Another case was the 2015 death of 28-year-old Sandra Bland, a black woman whose prison death was ruled as a suicide, as they found her hanged in her jail cell.
Before her death, Bland was pulled over by Officer Brian Encinia for failure to signal a lane change. In events reported by the officer's dash cam and a bystanders cell phone, the interaction between Bland and the officer became heated which then lead Encinia removing Bland from her car. After they moved out of the dash cam's frame, Encinia placed Bland on the ground and later placed her under arrest.
DPS later stated that Bland was arrested because she kicked the officer which caused her to be charged with assaulting a public servant. Bland later told her sister that the arresting officer had pushed his knees into her back and that she feared that she had a broken arm.
After Bland's death, the FBI and DPS announced that they had launched an investigation into Bland's death with Encinia placed on administrative duties for violating the correct procedure for a traffic stop and was also terminated from DPS following his indictment on perjury charges.
This is a clear hate crime, Encinia forcefully placed Bland under arrest for just failing to signal a lane change. It was also later revealed that Waller County jail guards where Bland was placed violated policies by failing to do timely checks on inmates. On June 28th, 2017, a judge granted a motion by prosecutors to dismiss the perjury charges against Encinia.
Now let's fast forward to the hate crime that happened just yesterday around 2 A.M. in Chicago, Illinois. Openly Gay Empire Star Jussie Smollett was hungry and went to grab food at a local Subway and as he was exiting the shop, two men were yelling homophobic and racial slurs to him and then poured an unknown chemical substance, some outlets are saying bleach was poured on him while other outlets say it was an unknown substance poured on him, and tied a rope around his neck and then yelled "This is a MAGA country" while fleeing the scene.
Smollett transported himself to a local hospital and is said to be in good condition.
I kept seeing many articles about this topic online which all labeled this attack a possible hate crime. It bothers me that all these sources are labeling this attack as a possible hate crime when this was a hate crime. The two assailants yelled MAGA county to support our president, Donald Trump. Trump is one of the most controversial presidents, as I believe at least. He has vocally stated numerous times that he is against immigrants as well as people in the LGBTQ community. Recently, it was determined that Trumps ban on transgender people serving in the military has recently been approved by The Supreme Court, and this is simply just ok for some people. Well, I can't speak for everyone but I can speak for myself, and I think this is a disgrace!
This needs to end. It is the year 2019 and everyone may live their life however they want to live it. It is unacceptable for this to keep happening and frankly, disappointing that this still exists in the world.
View Comments(1)
About the Contributor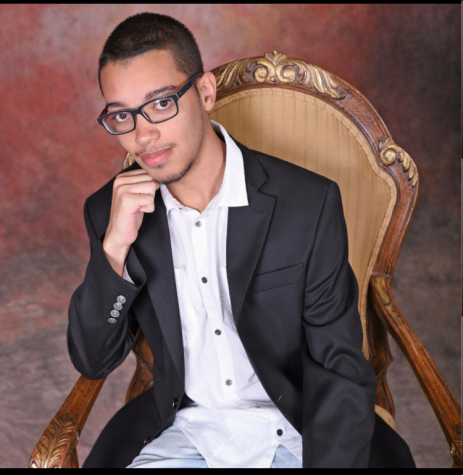 Jared Naut, Impact Staff
Jared Naut is a junior majoring in journalism hailing from the town of Parlin, New Jersey. When Jared is not writing, you can catch him listening to his...