Leave now, Coney Island
Break out of your boring routine, don't hesitate to leave now!
Located in the southwestern area of Brooklyn, New York, Coney Island is the best place for a half-day journey. It is well known tourist attraction for its amusement parks and seaside resort. Also, it is famous as a filming location for the music video of Beyonce and many Hollywood stars. To feel the cultural flavor of New York, I' took a short trip to Coney Island.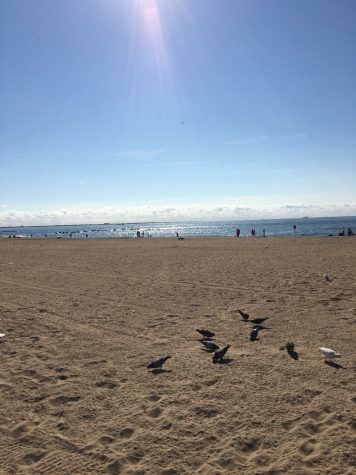 Where does the name "Coney" come from? There is no definite proof abut the origin of the name, but there are two popular theories. The most popular theory is that the name "coney" was derived from the old spelling of the Dutch word for rabbit, "conyn", meaning a purported large population of wild rabbits(Although I haven't seen any rabbits all day). Another theory says that it came from the Native American tribe, the Konoh, believed to be once inhabited there.
Unlike today, when Coney Island first developed in the 1800s, most of the vacationers were wealthy. Even though there has been many controversies regarding development on Coney Island, it is one of the main tourist areas of New York.

We could see the sandy beach when we first arrived. The mood of the beach was totally different from busy New York. It was beautiful and exotic. The beach is continuous along the Riegelmann Boardwalk. On its side, roller coasters and other thrill rides in the amusement park lines from the land-side of the boardwalk. Two amusement parks of Coney Island, Luna park and Deno's Wonder Wheel Amusement Park, contains various rides and games. It is known as the place where America's amusement park history begins. The size and sound of its rides seemed scary, but it really will get rid of your stress from your busy lives. Besides attractions, The New York Aquarium is one of the popular places in Coney Island.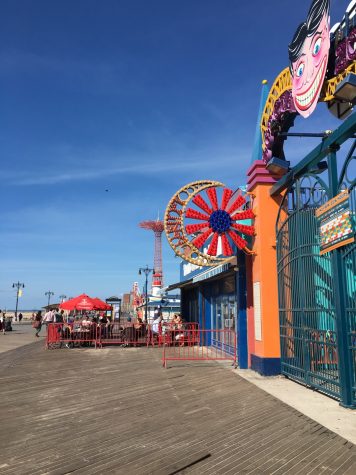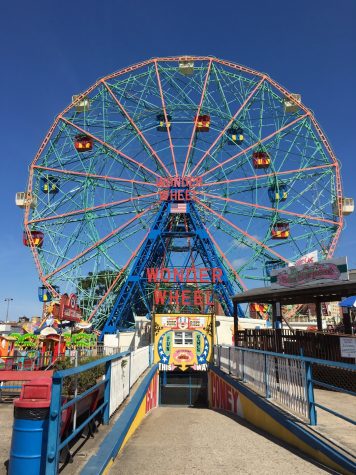 Lastly but not least, how could you visit Coney Island not eating an historic Nathan's Hot dog? In 1926, Polish immigrant Nathan Handwerker started a nickel hot dog stand on Coney Island with a $300 loan. Nowadays, it is the most famous hot dog in the world. There is a long line of people waiting for a hot dog with an ice cold beer, but it is worth waiting in line! Also, There is the Nathan's Hot Dog Eating Contest. People try to consume as many hot dogs as possible in 10 minutes. It has been held in July since the early 1970s. Sounds kind of funny! Why don't you try it?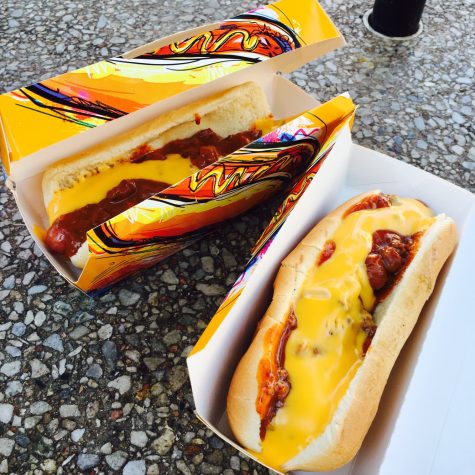 You can get to Coney Island by subway D, F, N or Q train. It takes only about 45 minutes from midtown Manhattan. The history of Coney Island continues still today and it has been a famous place for many people to make memories with their friends and family members. Visit Coney Island and get ready for the time of your life!
Leave a Comment
About the Contributor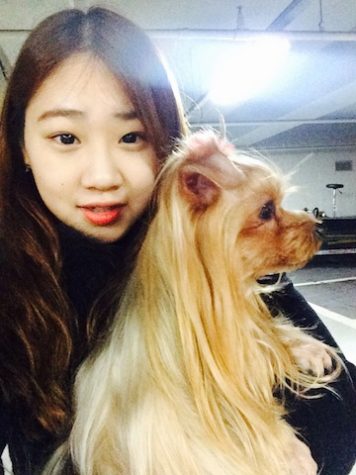 Jenny Cha, Staff Writer
Jenny is an exchange student from South Korea. She has worked as a reporter at the  Yonsei University Newspaper 'Yonsei Chunchu' for  two years. She...